Event details
This is a summer Downland evening run on the hills above Kingston Village (near Lewes). The course is a mere 3.14 mile loop but the route (yes in the shape of a W) includes some highly 'challenging' ups and downs. There are staggered, handicapped start times further complicated by offering runners the choice of clockwise or anticlockwise circuits, the merits of which can be robustly debated at The Juggs pub in Kingston after the run.
Whilst it's not quite the Three Peaks challenge, this event does feature some quite spectacular ascents and descents by Sussex standards along the north face of the South Downs just above Kingston-near-Lewes. It's a timed and handicapped event that runs along the top, goes down, goes up, goes down again then back up - hence making a "Big W" - so it is an equal test for climbers and downhill demons! In a similar theme to the Blackcap Handicap event, this caters for all abilities as we ask participants to give an estimated time then runners will be set off at intervals with the slowest starting first so, in theory, everyone will finish at more or less the same time. It's not a big race distance wise - about 3 miles overall - but the challenge is in the climbs ... what goes down must come up!!
In addition you'll get at least a 1 mile warm-up from the pub and another for the cool-down.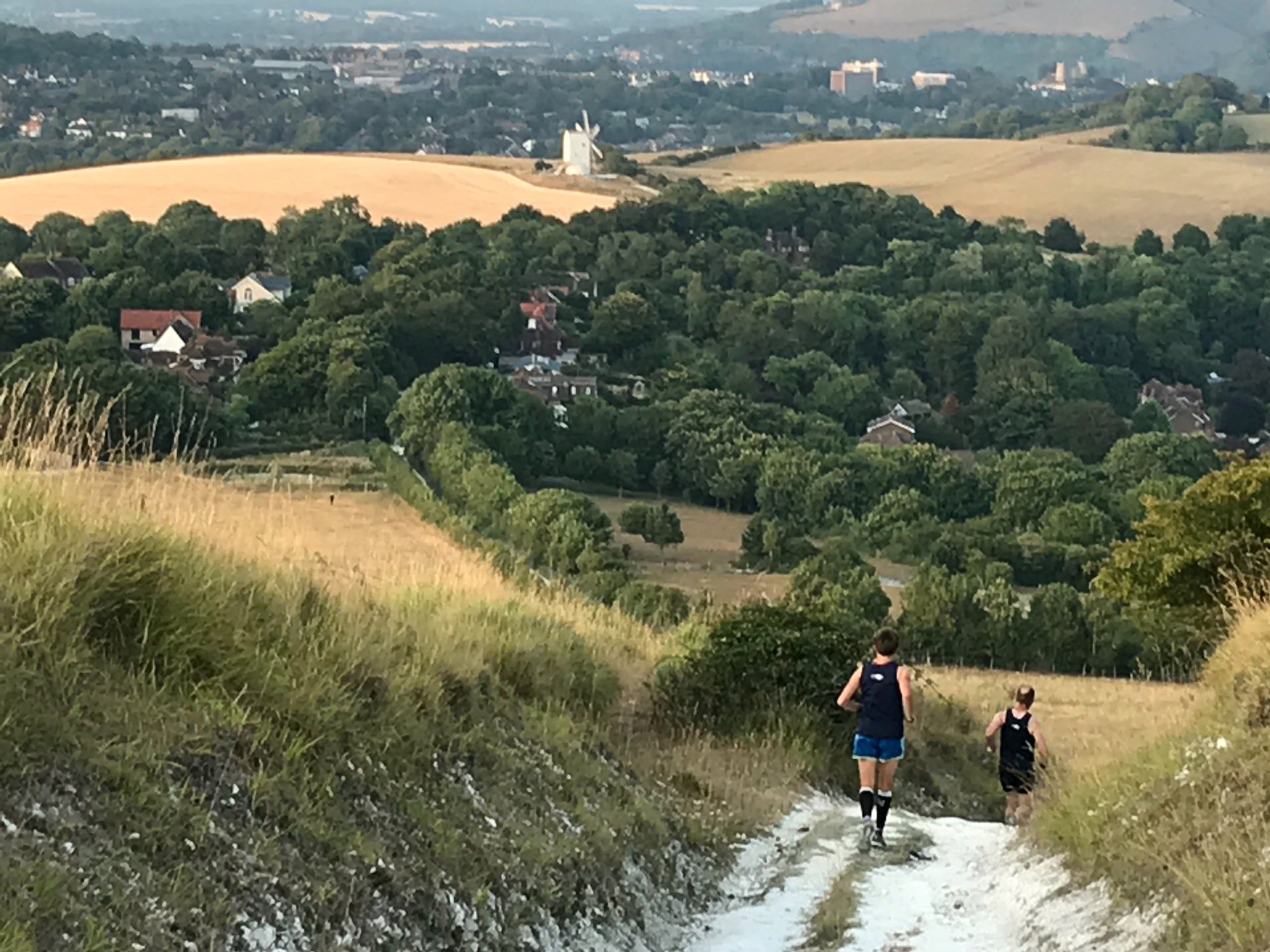 Next event
Details for the next event will be posted here closer to the date of the next event.
We meet in the car park at the Jugg's Inn in Kingston-near-Lewes at 6:30pm. We are usually raced and back at the pub by 8pm for a few drinks and the opportunity to eat there too.