'He will be sorely missed' - Phoenix pays tribute to Andrew Brooks
Wednesday 23rd June 2021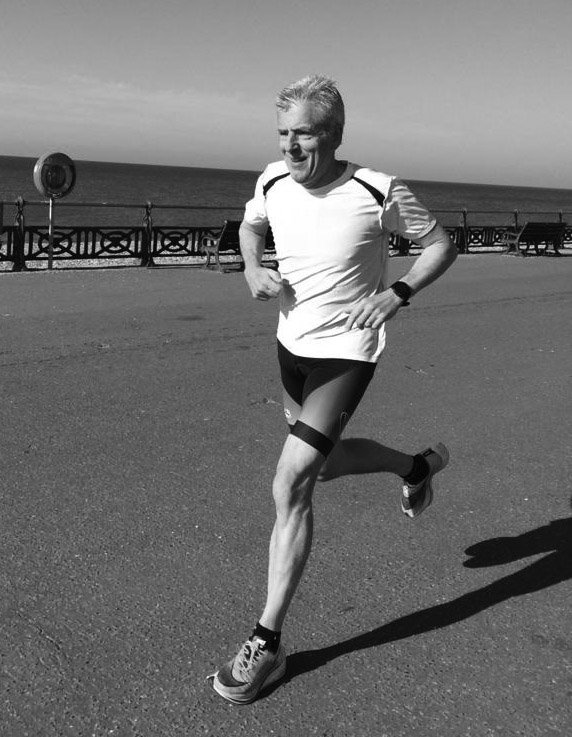 Brighton Phoenix is overwhelmed by the number of messages which have been keen to pay tribute to our much loved athlete Andrew Brooks, who recently passed away aged 60.
Andrew was taken to hospital after collapsing with heart failure during a club training session. In the face of such a challenging and upsetting incident, his friends and team-mates came to his aid until paramedics arrived, and despite heroic efforts from hospital staff, Andrew did not regain consciousness and died on June 15.
The club is devastated by his loss and our thoughts are with his family, while support is also being provided for our members who have been deeply affected.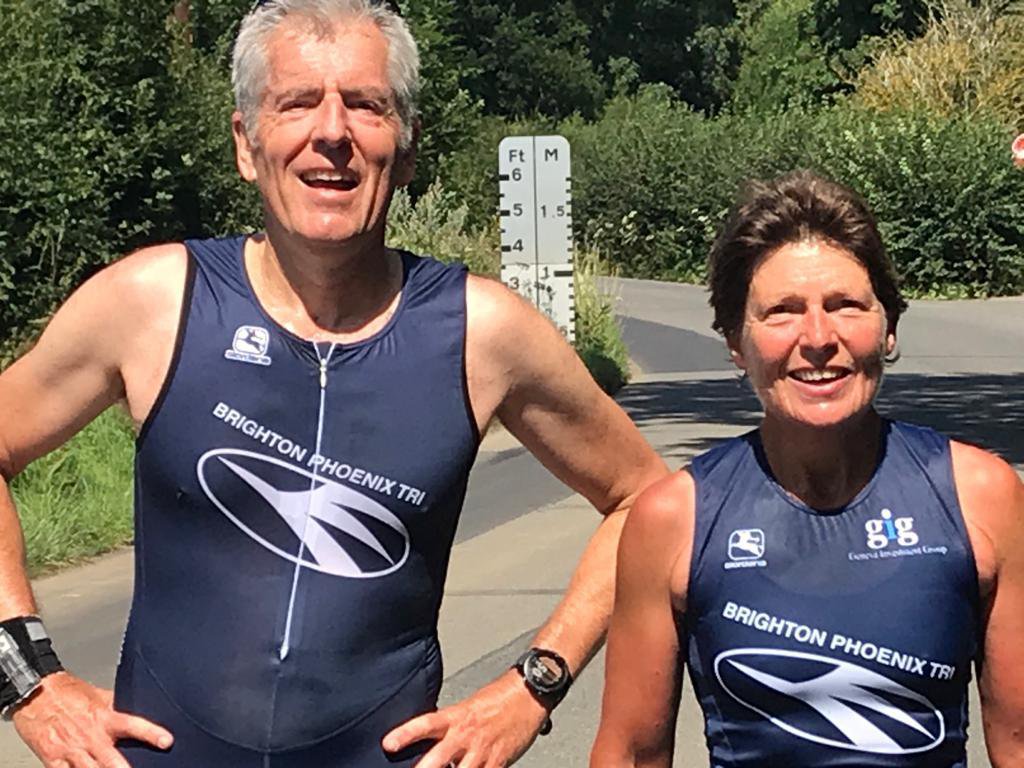 A minute's silence was held at Withdean Stadium during our weekly club track session on Wednesday, and members have been keen to share their memories of a wonderful man. On one of the regular PHX Sunday rides, chair Mike Townley and Andrew realised that they had both attended York Uni in the early 1980's and although they did not know each other had in fact been Uni colleagues for a year in 1984; Mike shares his thoughts:
"Such a lovely man, who really did care more about others than himself. I think he lived in this space where he got so much back from helping others that it was the perfect virtuous circle, a fantastic way to live. On the last Sunday cycle ride before his collapse I was going to suggest that he drop the height of his bars to get more 'aero' - and then I thought nah, he's getting too fast anyway, I don't need him giving me an even harder time of it ..
"The messages that came into the Whatsapp groups in the 2 hours following our initial announcement are their own special tribute; short, unedited, spontaneous and all unique in their way of expressing sorrow and thanks. I'd like to publish them all.''
Our multisport rep, Geoff Pike, struck up a relationship with Andrew and says he will be sorely missed.
"We first met a couple of years ago at parkrun, shortly after he joined Phoenix, and I remember thinking at the time 'how is it that Phoenix has so many lovely 50 something members?' I looked forward to seeing more of him. I would often bump in to him at parkrun, or hook up cycling home together from track or on occasional runs and bike rides together.
"But it wasn't until this last year that his value to the Club and Multisport really shone. He's been such a great enthusiast for all the virtual events that we've had to put on, kept training well and was getting fitter and stronger under the watchful coaching, primarily of Liz but also Sue and others. It is his vitality and apparent good health that makes his sudden death so hard to comprehend.
"Although he was a relatively new member of the Club he had made a huge impact, especially in Multisport, with his good humour on social media, banter at online turbo sessions, regular keen attendance at club training sessions, willingness to help and support others, winning the 2020 Blackcap handicap race, as well as in organising the Phoenix Miles challenge, a two week long Multisport challenge in teams, that took a doctorate in excel studies to administer!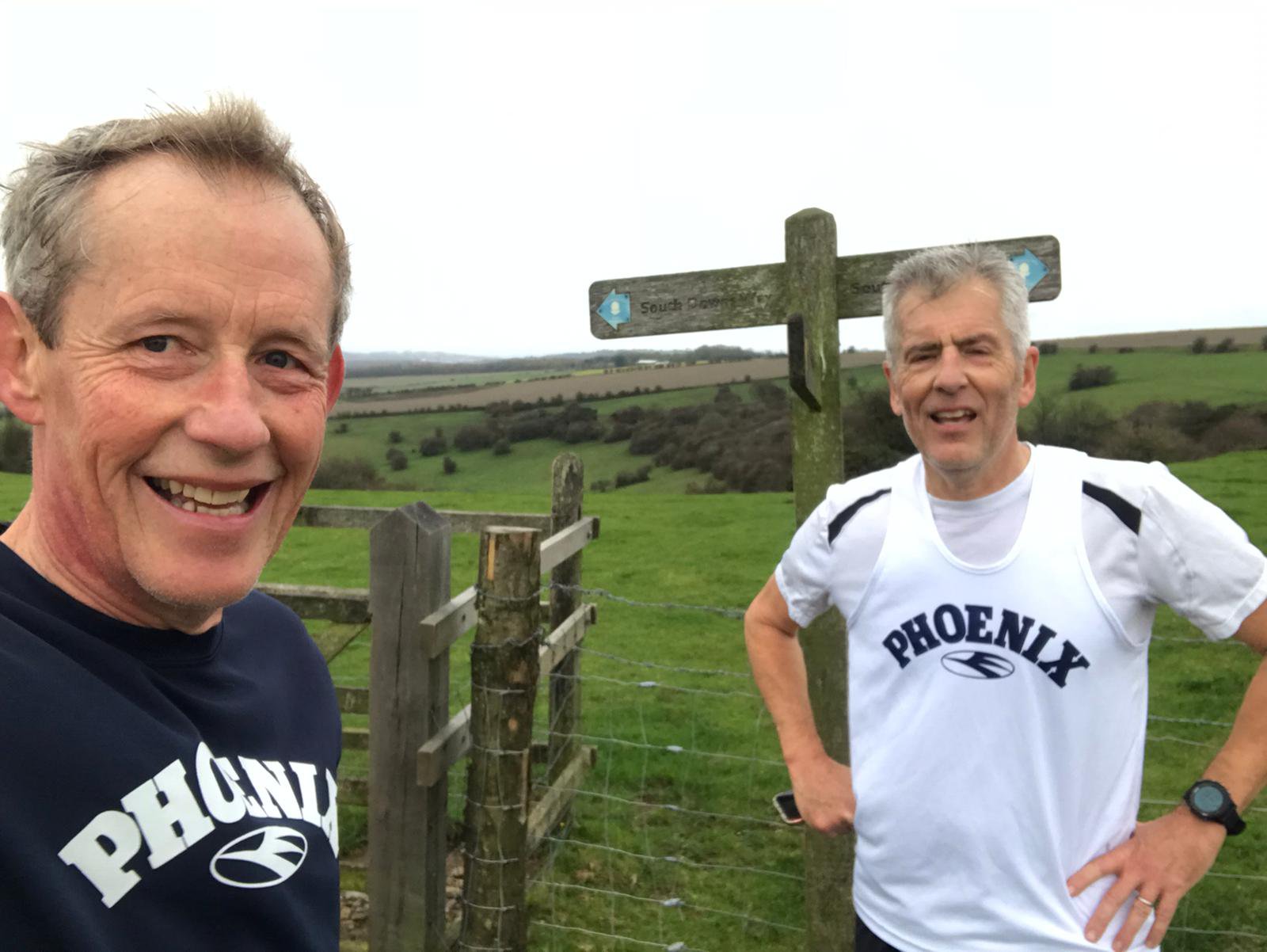 "It says a lot about him that when asked if he would consider the Club Secretary role, he said 'Thank you for asking I'd love to but I'm sure there's lots of people more qualified and experienced at the Club in front of me'. He was appointed Club Secretary as recently as April this year and had so much more to give. It is just so sad that he is no longer with us. Andrew will be sorely missed by many at the Club."
So many athletes have sent in their memories, among them was coach Liz Halliday: "Andrew was a kind man with such good humour and I consider myself very lucky to have got to know him as a club mate and friend.
"He always wanted to improve his swimming, cycling and running (he even had plans to learn to XC ski) and he asked searching questions about our training and technique practice that made me think properly about the coaching I was providing. I knew I had to be on form and well prepared for each session and that has helped me to develop as a coach in these past three years.
"He made us laugh at turbo and through lockdown with his jokes and he gave such support in a humble and kind way."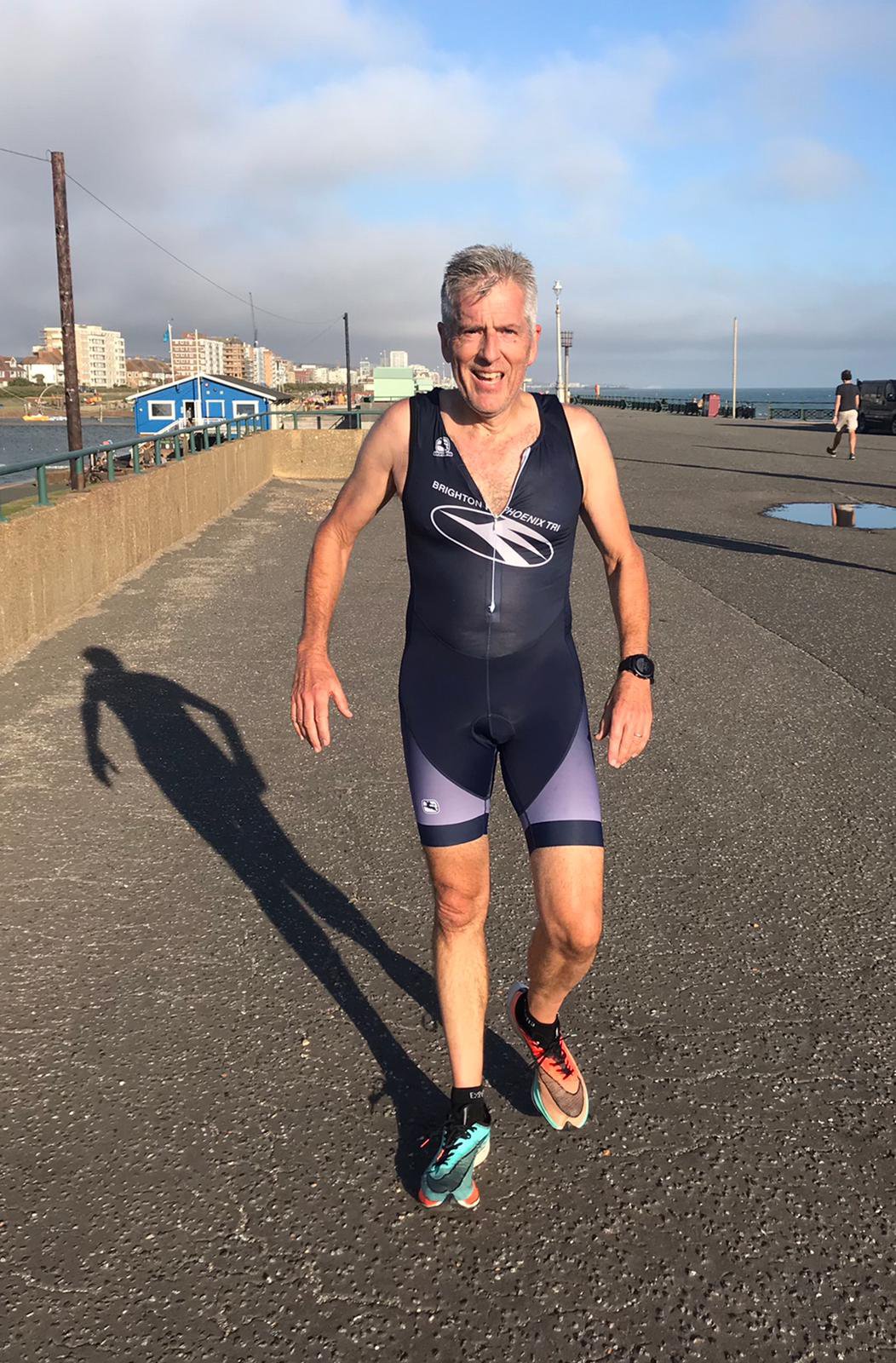 Tobias Bremer summed up Andrew as a person, with this tribute: "A while ago during the cool down after one of the turbo sessions, Andrew in his gentle way suggested he was impressed by my recent training.
"Having been bowled over by his commitment to training, combined with his sense of humor and humility, this meant a great deal to me and his comments fueled my next week's training and have done ever since. It was a real privilege to have known Andrew and I will treasure the time I was able to share with him."
In Andrew's time with the club, he left an impression on athletes around him - he will be sorely missed.