'A force of nature' - Phoenix co-founder Matt Paterson passes away
Monday 19th July 2021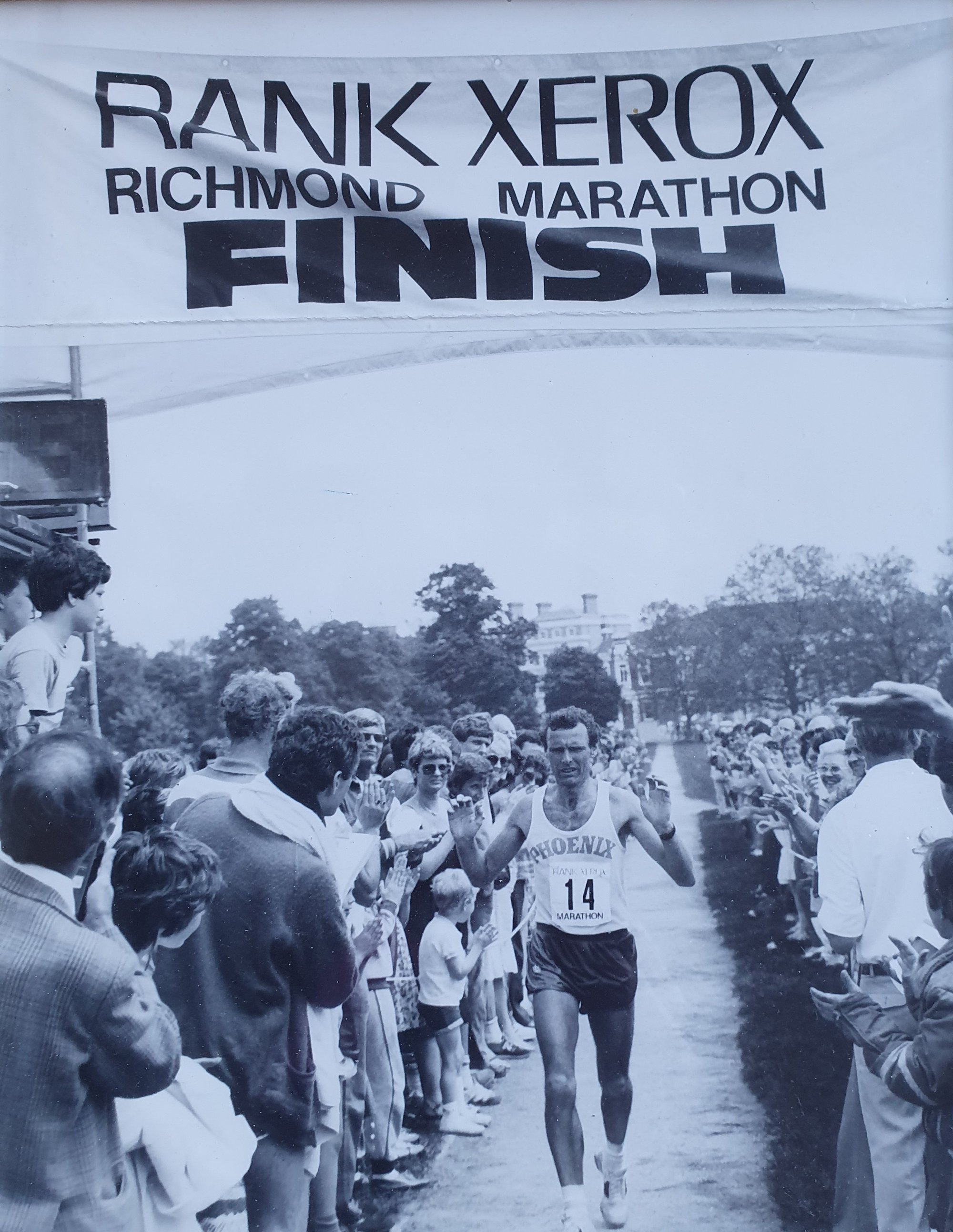 Matt Paterson was a force of nature. Like a hurricane he blew into our lives, challenging and dynamic, he lifted us up and took us with him and we were forever changed. He would be totally honest with you and you knew you could trust him but he was also kind and caring and just a little bit mischievous. Unlike a hurricane Matt wouldn't blow through you, he reached out to you and offered a helping hand carrying you up.
Not everyone in our club will have been fortunate enough to have met Matt but we are all living his legacy. He founded our club on a belief that we could do things differently, we could do things better and we could achieve excellence. Not everyone in athletics believes that you can take someone you know and make them into not only the best athlete and person they can be but possibly the best in the world. That is a big big thought but Matt had it and he breathed it into the very DNA of Phoenix. Now you can imagine that this might lead to the creation of a ruthless club that trampled over and discarded athletes who could not achieve the highest level but this was not the case because Matt Paterson had a big heart. From the start Matt set the standards that shine bright in Phoenix today.
"Matt did not coach me, and I only had a handful of opportunities to sit down and talk with him when he was over from Australia," said vice-chair Josh Guilmant.
"However, Matt's impact on my boyhood club has been far reaching, he set down a philosophy of what Phoenix stood for (now known as 'Inclusive Excellence') and this was taken forwards by his training partners turned coaches Paul Collicutt and Jon Bigg and the next generation in Joel Kidger and Dan Stepney amongst others.
"As a junior joining the club now you can tune into the National Champs 1500m final and see three Phoenix vests on the line battling to be the best in the UK and truly believe that this could be you with hard work and dedication. Fundamentally creating this pathway is the legacy Matt left. It's a privilege to be a member of such a club, Matt's club."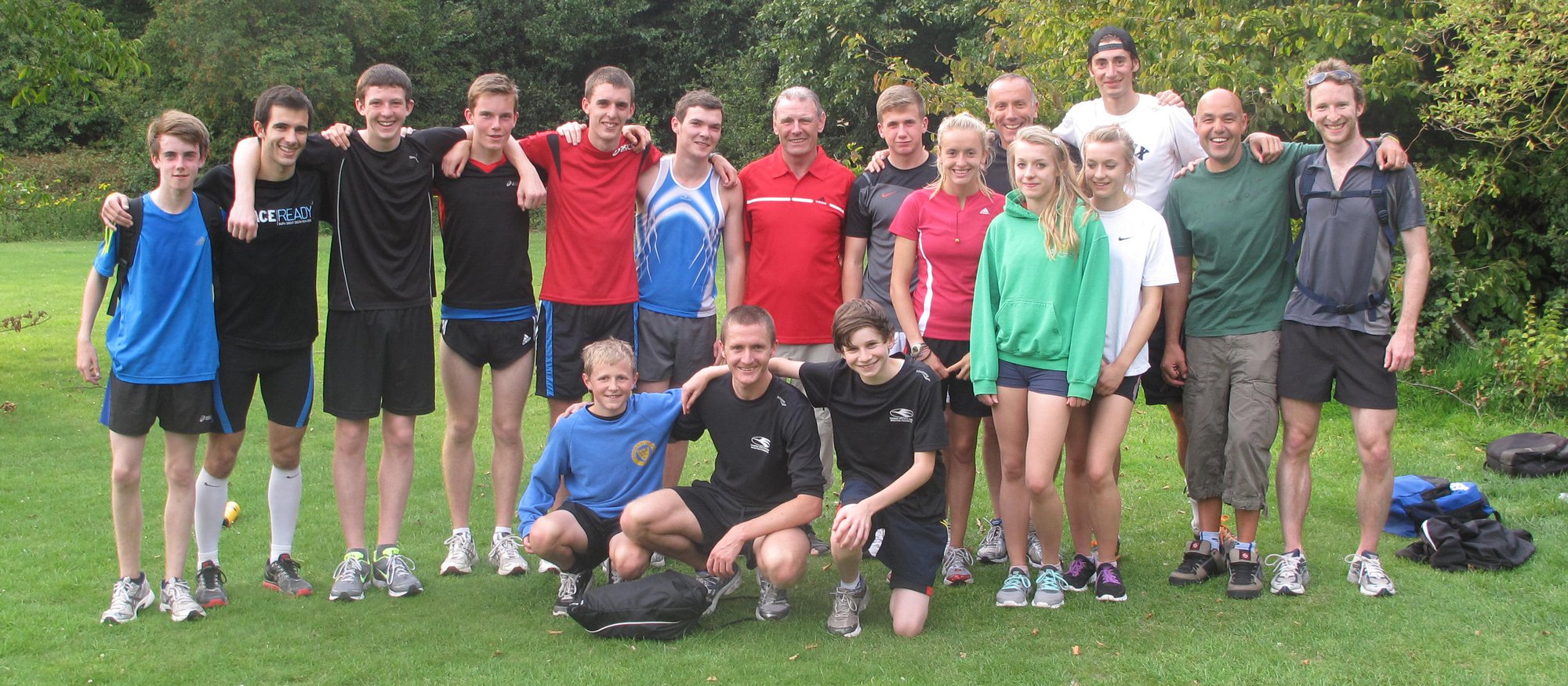 "I met Matt briefly a couple of years ago when he and Sharon were over here, and one of the things I remember was sitting with him in the Stand at Withdean on a couple of Wednesday evenings and him saying what a good job everyone had done to build the club," said Phoenix chair Mike Townley, the only club official to ever share with Matt the distinction of running 10 miles under 50 mins.
"He was very generous to me, someone he didn't really know, and all the coaches, parents and volunteers. It really touched me that this great man, who had the vision and energy to get PHX off the ground, was able to enjoy the sight of what he had founded.
"Look at the success we have had, and are having, look at the free, non-dogmatic, non-judgemental ethos we possess, it's all according to Matt's template."
Matt followed he club all the time and just before he passed away Matt wrote to me whilst he himself was very ill and said "I'm sad to hear about Andrew Brooks the club secretary. Things come in various ways. It's the quiet achievers who are sometimes not recognised but I hope our Secretary is recognised for the hard work he has done."
Matt knew very well what he was doing when it came to athletics. He knew his coaching inside out and he also was not prepared to carry on doing things the way they had been done for centuries when there were much better options. He was what would today be called a "disruptor" in the best sense of the word and one that our sport much needed.
Matt worked incredibly hard to get Phoenix off the ground, often giving up hours and hours of his day to other people. He once joked that he was going to do an early run with Steve Ovett the next morning before work so he was going to get up at 5am to warm up. That probably was quite close to the truth because once we all got together talking about things it transpired that Matt was doing morning runs not just with Steve but with groups ( plural) of us across Brighton and then going off to work a full day as a teacher.
Training with Matt was tough, he challenged us all but it was always intelligent and well planned and above everything no matter how hard it was there was always fun and so much laughter. Matt had the great ability to not only be demanding and tough but also he was able to laugh at himself, a rare quality.
I remember that on that training camp in Portugal everyone apart from Matt caught an unfortunate stomach bug. Matt wrote a card to Steve Ovett expressing his concern. "Training Camp is going great. The lads are dropping like flies!"
Matt was a brilliant coach and also a great athlete himself. He is world famous for being Steve Ovett's training partner but he also had a great deal of input into Steve's training. Merely to keep up with the training Steve, Matt had to perform at a very high level. He won numerous county titles and events like the Richmond Marathon but in all reality he gave his best running to everyone he coached.
His love of running was deep and he told me that early on in his life when he was growing up in Glasgow and running was not cool at all he would put his training shoes on and go out for a run but in his jeans and regular shirt. If he met anyone he knew he would pretend he was running for a bus. I think he probably outpaced the bus on a regular basis.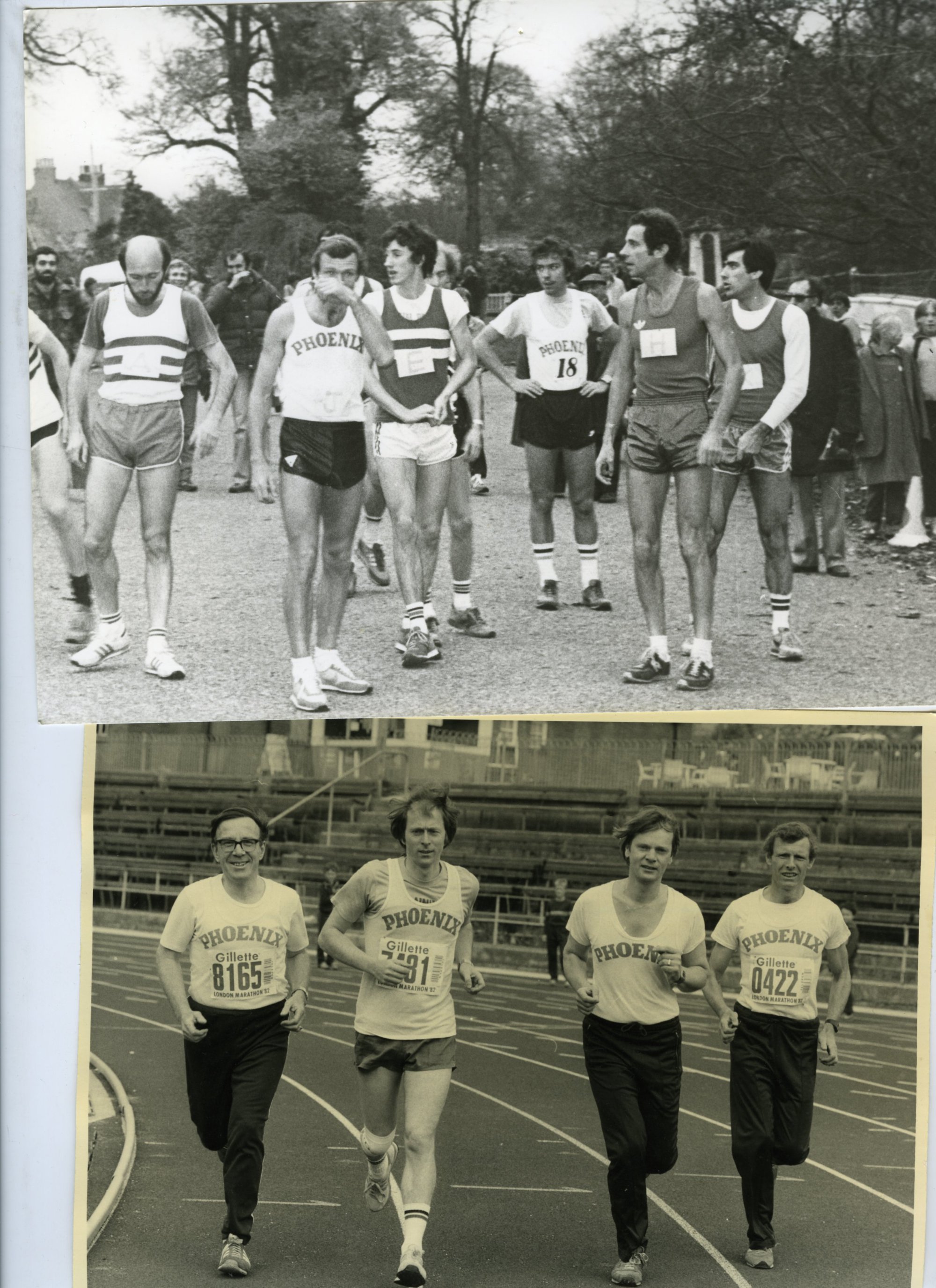 One of the greatest moments of my running life was when Matt asked me to become the Team Captain. I remained in that role for 18 years and when the opportunity to be the Chairman for the next 11 years arose I took it because why wouldn't you want to be Chair of Matt's club.
Matt was head hunted by the Norwegian Athletics Federation to become National Coach for Middle distance there and tributes from Norway have come in on the announcement of his passing. After that he moved to Australia where he settled and met Sharon, his wife.
In Australia he was a national coach for 6 years and coached numerous athletes including world class athletes and tri athletes to National titles, international medals and was involved in a coaching capacity with the National team. Whilst in Australia Matt also carried on teaching and it is very very clear from what people have been saying that he carried his magical inspiration across the World and selflessly gave it to people.
And what Matt set up still thrives. On the weekend of his passing Archie Davis broke Steve Ovett's club record for 800m in Stockholm and at Withdean Stadium Matt's granddaughter Keira was competing for Phoenix.
Our condolences and the very best of our wishes go out to Matt's wife Sharon who was with him in Australia at the end and to his children Fiona, Lorraine, Andrew and Anders.
British XC International and club half marathon record holder Steve Harris sums up what I think so many of us feel:
"Matt was the single most inspirational person I have ever met. Even in the last few days of his life he was still inspiring me which is a measure of the great man. The times we spent running, having lunch and drinking Coffee in the UK and Australia were the happiest of my life. Whilst our introduction was made through Phoenix AC our subsequent friendship went well beyond athletics. I and many others who knew Matt will miss him very dearly. My Hero."
Matt's Wife Sharon shared something Matt carried round with him in his wallet:
"If you want to be seen Stand Up. If you want to be heard Speak Up. If you want to be appreciated Shut Up." So on that note let's finish with this.
Matt's race is run but his legacy lives on in our club and our hearts. Don't worry Matt we've got the baton now and we're not going to drop it.
Kurt Hoyte has suggested the following poem to finish off this tribute. "It sums up for me that although Matt is no longer physically with us, he remains very much in who we are."
Do not stand
By my grave, and weep.
I am not there,
I do not sleep—
I am the thousand winds that blow
I am the diamond glints in snow
I am the sunlight on ripened grain,
I am the gentle, autumn rain.
As you awake with morning's hush,
I am the swift, up-flinging rush
Of quiet birds in circling flight,
I am the day transcending night.
Do not stand
By my grave, and cry—
I am not there,
I did not die.