Mid Sussex Sprint Triathlon: A Poignant Day
Friday 18th June 2021
On 13th June six Phoenix Multisport athletes competed in what was, for most of us, our first competitive 'real' race for nearly two years. The event however was tragically overshadowed by the critical condition, and ultimately passing, of our fellow athlete, friend and recently appointed Club Secretary Andrew Brooks.
Andrew was supposed to be competing in this race but less than two weeks earlier he collapsed and stopped breathing during a club training session. He suffered heart failure and despite the heroic efforts of fellow club mates, in particular Hannah Felton, the paramedics at the scene and during his subsequent care, Andrew never regained consciousness and died on the afternoon of the 15th June.
It seems perhaps trite to discuss the event in these circumstances but apart from anything else the Club would like to take this opportunity to thank Jo Fleming and Steve McMenemin and the Mid Sussex Triathlon Club for agreeing to give Andrew's place to Hannah Felton, who so bravely and professionally administered CPR to him. She performed brilliantly at the event…Andrew would have been proud of her.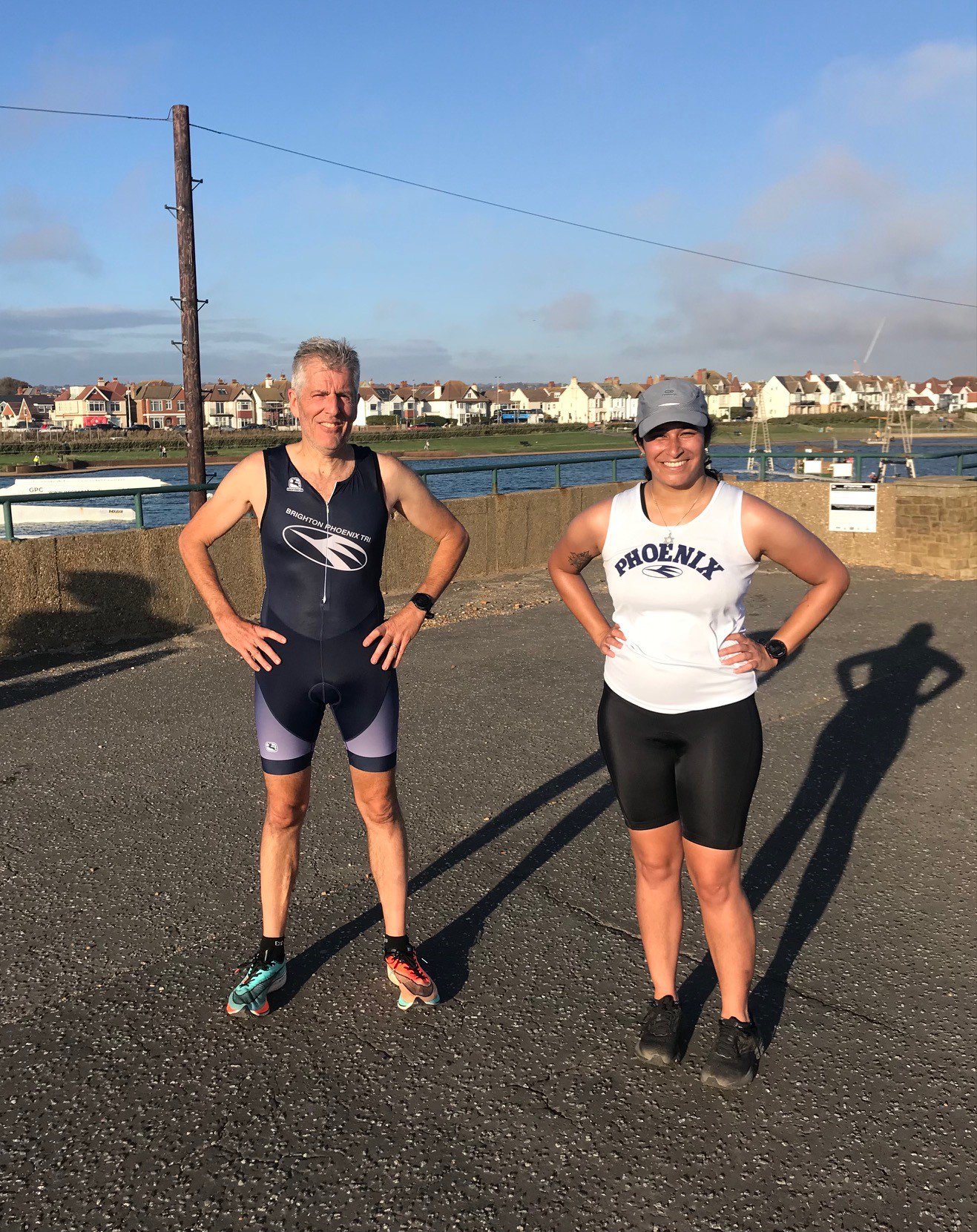 It was a beautiful day for the first real race of the season and for me the first triathlon I had done with a pool swim…I can see it is a very different animal to an open water swim! Transitions were neutralised which meant we didn't have to do 'the 4th discipline'…a bonus for me being notoriously slow at transitions.
Everyone performed well and Gill enjoyed the experience so much she did an extra loop of the bike course for good measure, which caused a moment of consternation as we had no idea where she'd got to.
A special mention has to go to Eogan McKenna who excelled at cheering and we wondered if Hildi could hear him during her channel swim!
It is a day that will live long in the memory.
RIP Andrew Brooks.
Race results here