Aquathlon and Swimming at Pells
Friday 28th May 2021
There can be few better places to do swim training on a sunny evening than Pells Pool in Lewes.
The Club now have a regular swim session at 8pm on Thursdays at Pells, Brook Street, Lewes BN7 2BA. Its a 50 yard unheated pool. Yesterday was our third session and they will be continuing until mid-September, so if you're interested in swim training, trying it out or as a seasoned swimmer, now is the time to come along. It's suitable for all abilities from front crawl beginners to those swimming 100m in 90s pace.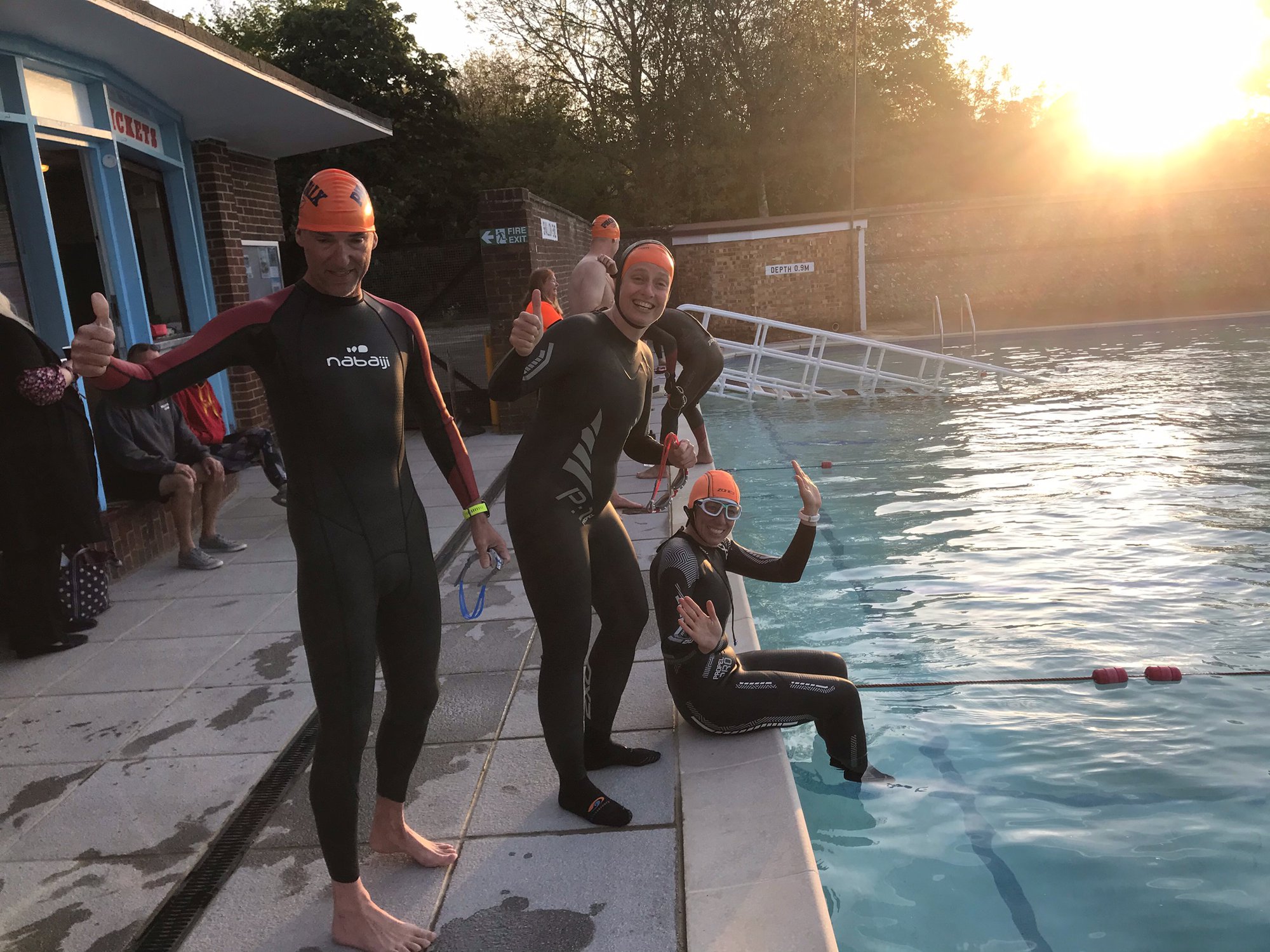 We have two very supportive coaches on hand (usually the indefatigable Liz and Sue) to dish out useful tips, provide drill explanations and session plans that incorporate some open water technique training.
The current pool temperature is 16 degrees so the sessions are also ideal for wetsuit swim training, or you can join Pete and Hildi two of our hardier members who are already swimming in 'skins'.
There's a pool lifeguard and a small shop to get snacks etc. It's amazing value at just £6 for the best part of an hour's swimming, including coaching.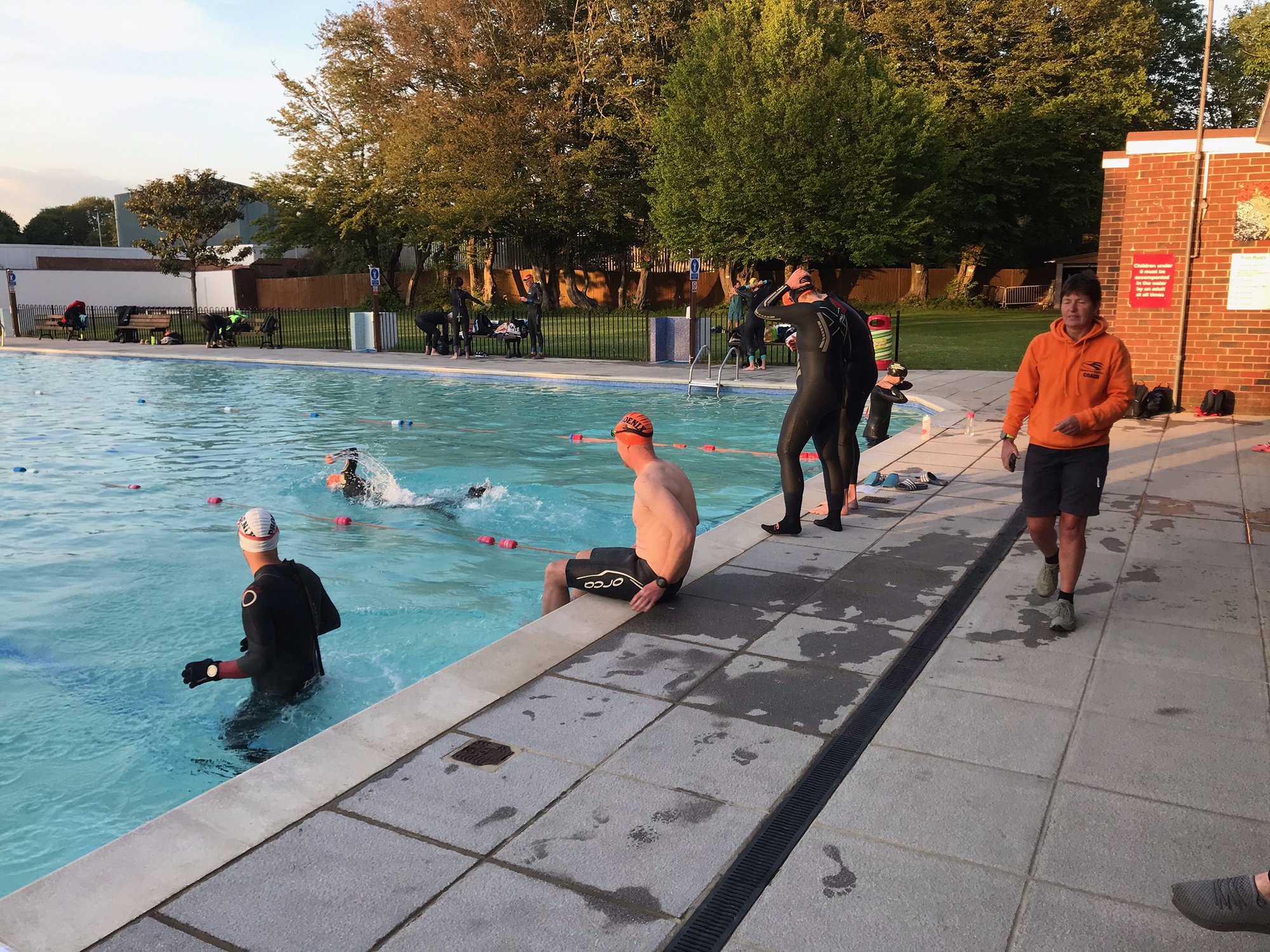 Multisport Championship Event #2 Aquathlon (750m Swim, 7.5k run)
The next 10 days (29th May to 6th June) also marks the window for the second event in the Club Multisport Championship. This time we offer a virtual Aquathlon (750m swim and a 7.5k run). It can be done on any one day in the race window. Also, to help anyone who is unable to record their swim or would like some race company we are allocating a lane for people to do the 16.4 lengths (50 yard lengths) of Pells that is 750m and this can then be followed (or preceded if you prefer, we're flexible with the rules!) by the 7.5k run. We will work out a suitable route for the run. This will take place next Thursday 3rd of June. Do come along try some swim training and/or give an Aquathlon a try!
If you missed the first one it's no problem, the championship includes six events and only your best 4 positions are counted in the scoring.