Phoenix MultiSport Club Championship 2020
Thursday 29th October 2020
We hold an annual club multi-sport championship for our paid-up members and in normal years we use local 'real' events but as we all now know 2020 was no ordinary year and all but one of our chosen real events did not go ahead. We kicked off well enough with the Frosty Aquathlon in early March with four Phoenix women and three Phoenix men competing but then came 'lockdown'. The innovative thinking and determination of Geoff Pike ensured we had a virtual race series open to as many of our members as possible. The series was expanded from five to seven events to choose from with the best five to score. Points awarded according to where you are placed in any of the designated races in comparison to your fellow club members.
July saw our virtual aquathlon and aquabike events, 14 Phoenix women and 9 Phoenix men had entered the competition. Malcolm Hughes had taken the lead from Alex Bonzi's initial dominance in the men's competition and Erica had her nose in front in the women's but there was a good selection chasing her.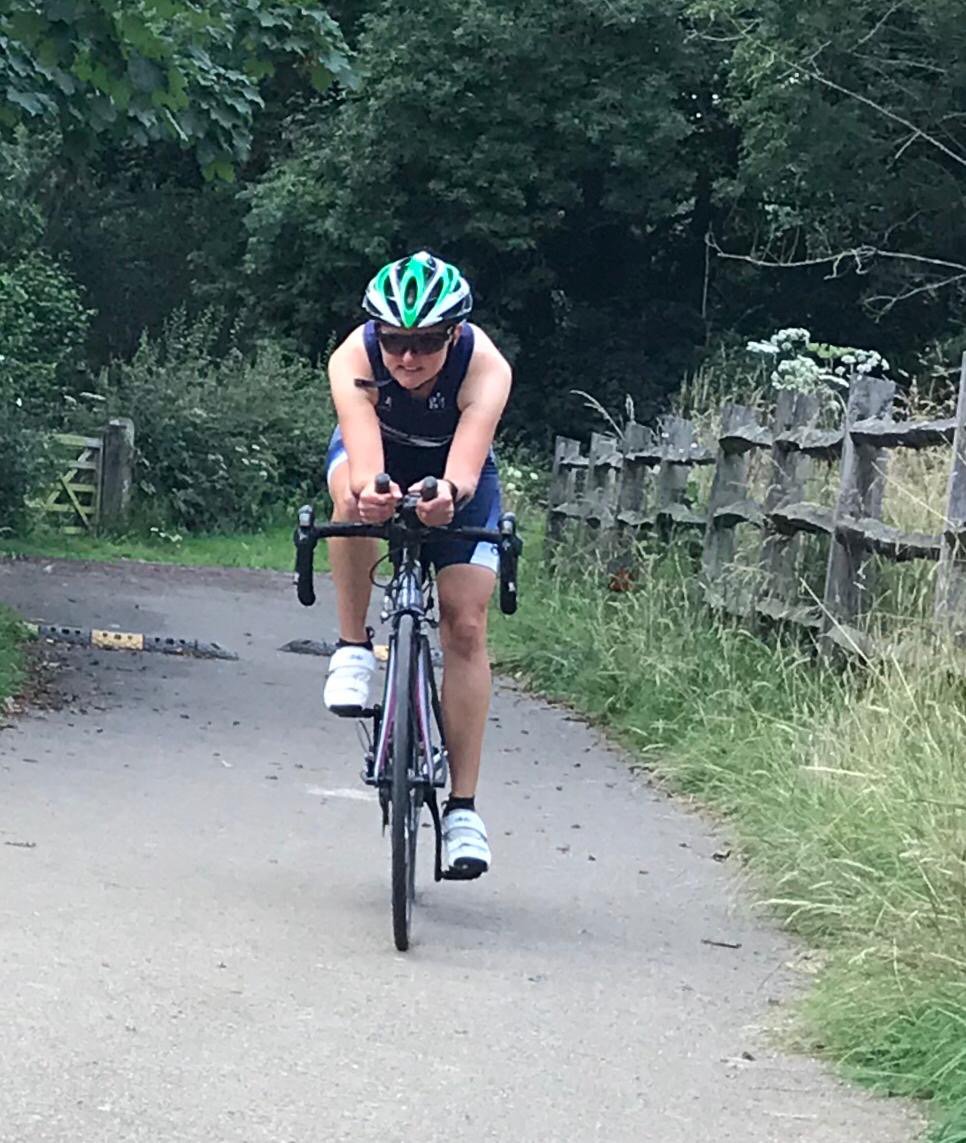 As summer progressed into August we had our sprint and standard triathlons. Charlotte Matthews shone in these, demonstrating skills learnt as a very competent junior in the sport. Malcolm increased his lead with the two Geoffs and Andrew Brooks chasing hard. Sadly injuries played their part with Geoff Manns out of the running from mid-August onwards and Erica having to miss two key events.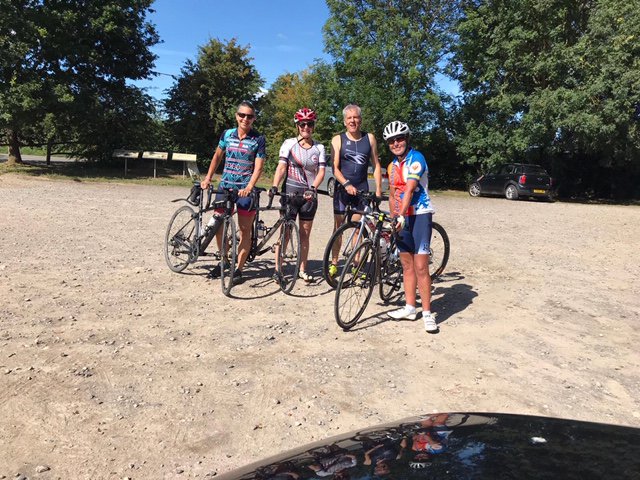 From late summer we moved on to our sprint and then standard duathlons. Alex Bonzi made time between a heavy work schedule and other events to come back into the competition and perform very well. Charlotte who was determined to complete her five events did the sprint duathlon on a heavy old street bike whilst back at university in Cornwall. Malcolm could afford to opt out of the torture of the standard duathlon having scored well in five events already to take the men's trophy ahead of Geoff Pike and Alex Bonzi. Erica returned from injury for the standard duathlon to make it four events but despite excellent first places in three and being pipped to second by Gina in the aquabike four events was just not enough. Samantha Leader plugged away through six events, supporting all others with great enthusiasm and homemade shortbread, improving all the way, and getting in the top three for five events to win the women's competition in front of Erica and Charlotte.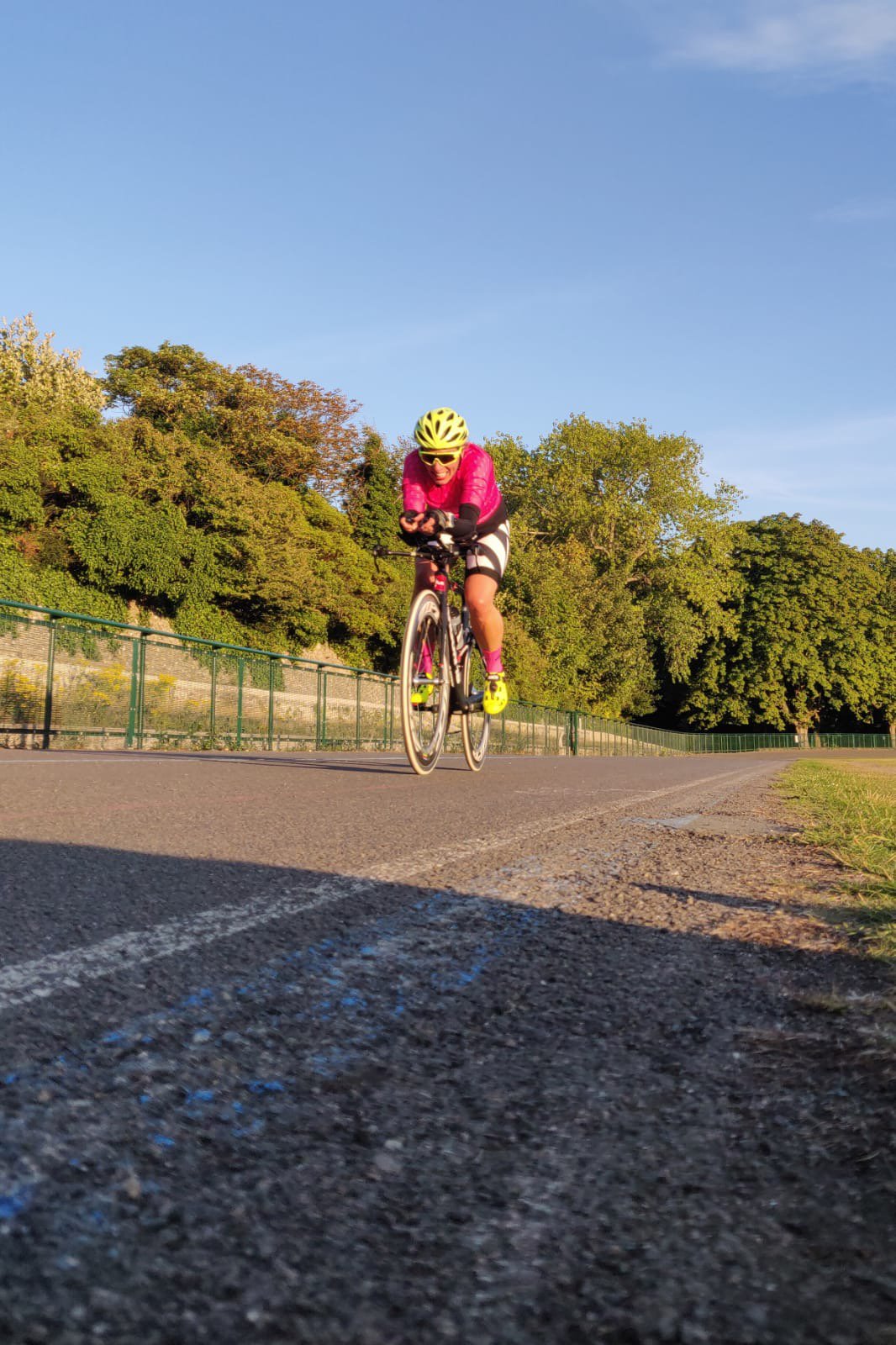 In all 15 women and 10 men took part in this season's champs with great commitment and sporting spirit. Next year we hope to have some real head to head events to include but it is highly possible that due to continuing restrictions caused by Covid-19 that one or more of our virtual events will stay in the program. If this little report has inspired your interest in things multisport (that incorporates various combinations of swimming, cycling and running in triathlon, duathlon, aquathlon, etc.) then Geoff Pike is our Club Multisport Rep (email: multisport.phoenix@gmail.com) The Club welcomes interest from athletes of all abilities, including people who have never done any multisport before.
Phoenix MultiSport Club Championship Results

No. of events completed

Points from best 5 events

Women

Samantha

Leader

6

48

Erica

Martin

4

46

Charlotte

Matthews

5

42

Liz

Halliday

5

38

Jude

Matthews

6

26

Gill

Checkley

5

23

Gina

McGeever

2

17

Val

Avella

2

13

Hannah

Felton

3

12

Florence

Wolfe

1

12

Georgia

Flowers

1

10

Elin

Williamson

1

5

Caroline

Hendricks

2

4

Kate

Hunt

3

4

Lydia

Felton

1

2

Men

Malcolm

Hughes

6

56

Geoff

Pike

6

42

Alex

Bonzi

3

34

Barry

Blackwell

5

32

Andrew

Brooks

6

29

Geoff

Manns

3

34

Tom

Sanderson

2

22

James

Lathbury

1

12

Eogan

McKenna

3

12

Phil

Grabsky

1

4