Having a Relay Good Time
Monday 1st June 2020
Deprived of real racing Hailsham Harriers invited teams to enter a virtual relay taking place on Sat 30th May.
The rules were simple: 30 runners setting off every 30 mins from 6am to 8.30pm, running as far as they could.
The team with the most miles wins... and we did (with 133.98 miles)!
It sounds so simple, but without Geoff Pike's organisational brilliance, it would not have happened.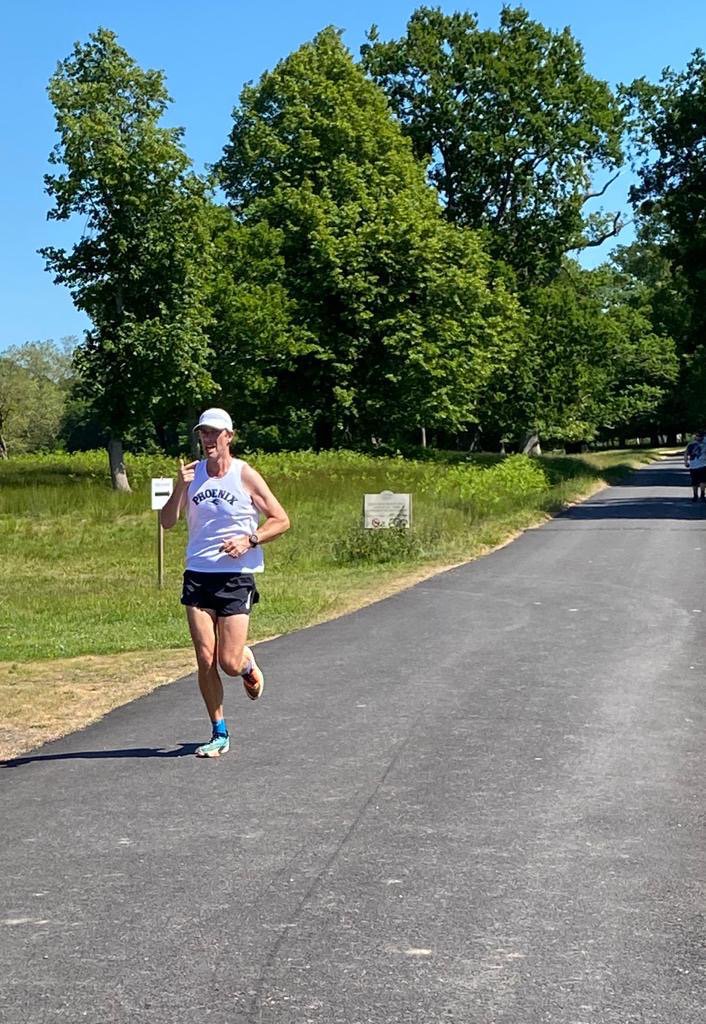 He got 30+ Phoenix runners to sign up and allocated slots (with some doubling up as reserve).
As befits his cricketing prowess, he had a couple of pinch-hitters up top, some steadying influences to take the shine off the new-ball, before unleashing a fearsome, big-hitting middle-order, concluding with a tail waggier than a Labrador puppy in a toilet-roll factory.
There were too many awesome performances to list, but extra credit goes to the 4 men who ran over 5 miles and 7 women who ran more than 4.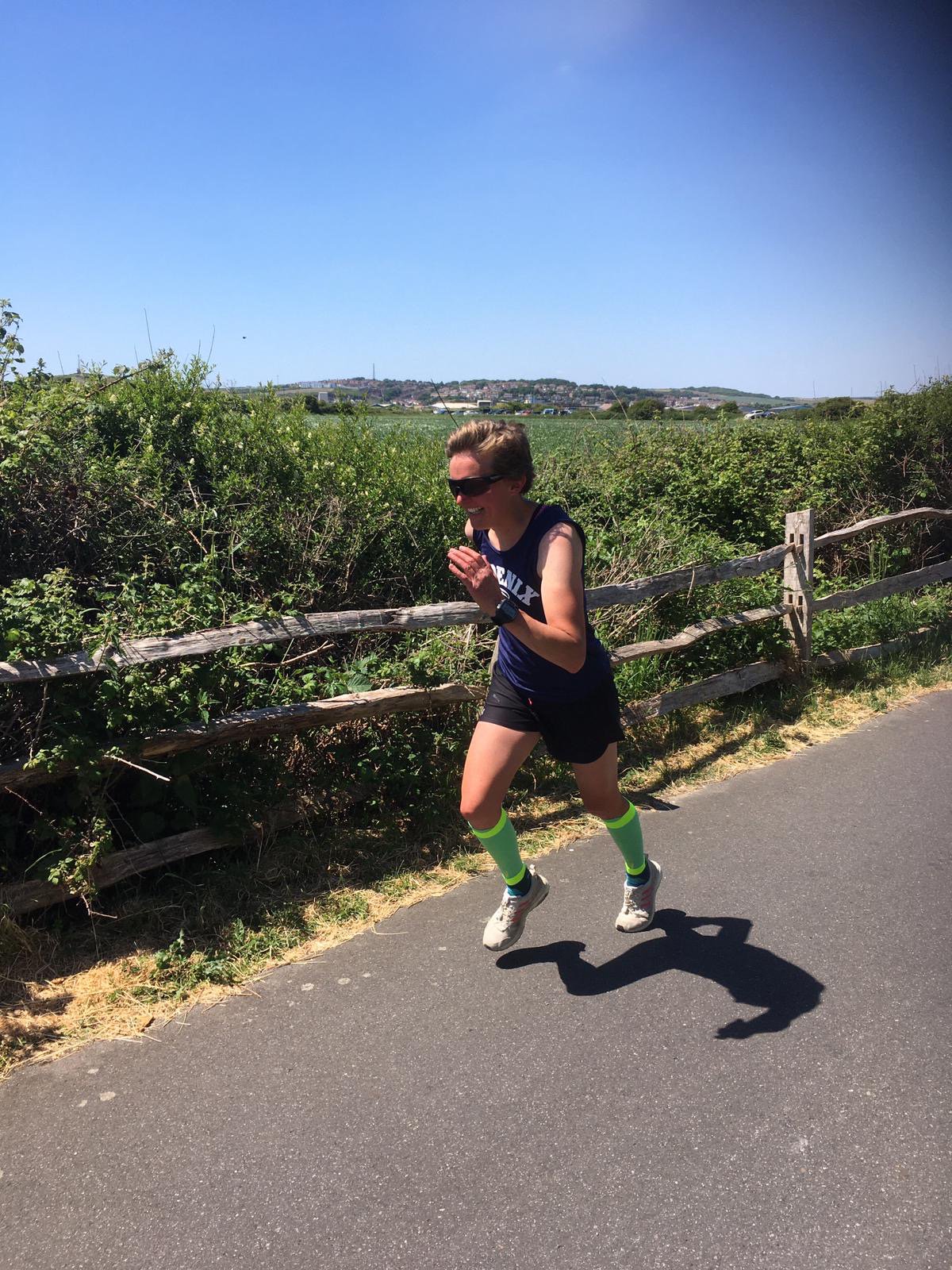 It was a hot day from the off as lead-off man Paul Whelpton would attest, but even those running in the heat of the afternoon gave it everything, proud to run in the white (or sometimes, blue) vest.
The noon update saw us top of the leader board, a position we did not relinquish for the remainder of the race.
Skipper Geoff ran at 6.30pm having spent the day collating results and checking on runners.
A solid run from him and the next three runners left Elin the job of anchoring the club to victory, which she did splendidly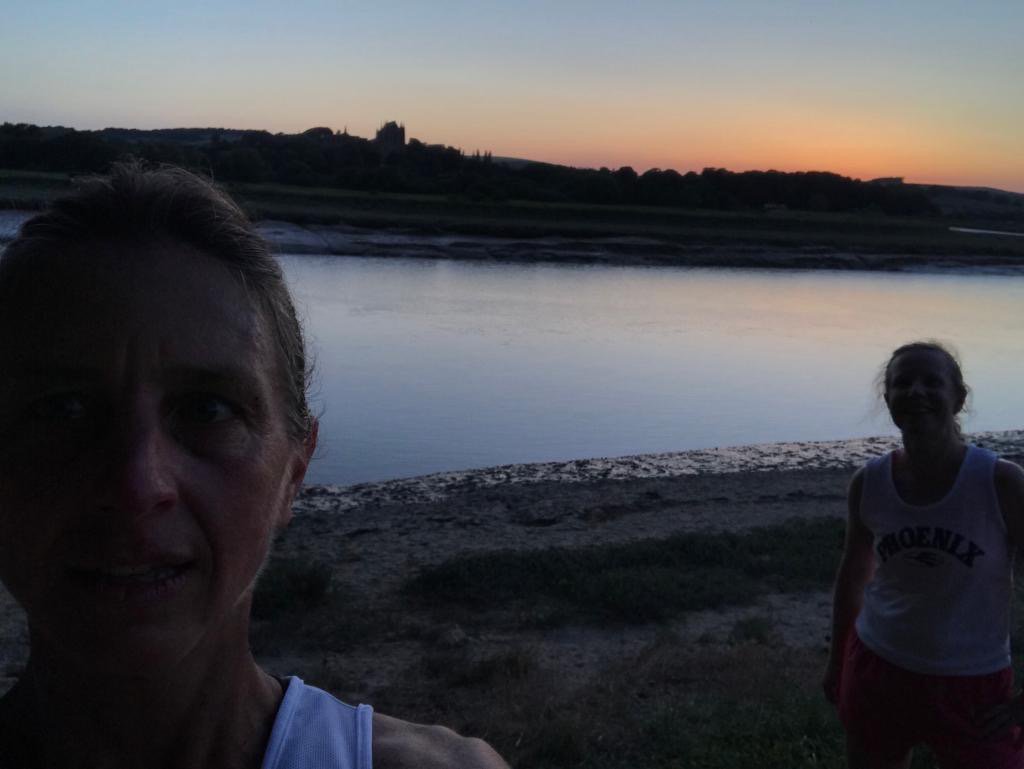 The banter on the WhatsApp group throughout the day was a joy to be part of.
Everyone joined in the spirit of the event with the usual Phoenix camaraderie and jesting in full flow.
A huge debt of thanks goes to Hailsham Harriers for hosting the event and to Geoff for skippering his squad to the top of the podium.
There's talk of a virtual South Downs Way relay event, so look out for the comms.
Assorted facts and figures:
| | |
| --- | --- |
| Team | Miles Covered |
| Brighton Phoenix | 133.98 |
| Heathfield/Uckfield B | 127.68 |
| Hailsham Harriers (Team Red) | 118.87 |
| Eastbourne Rovers 2 | 113.2 |
| Eastbourne Rovers 1 | 111.68 |
| Hailsham Harriers (Team Black) | 111.42 |
| Seaford Striders | 111.39 |
| Weald Tri Club | 109.48 |
| FRF | 106.54 |
| Heathfield/Uckfield A | 102.62 |
| RunWednesdays | 102.56 |
| Uckfield | 99.34 |
| Vegan Runners | 94.42 |
| RunPals | 87.16 |