Multi-Author, Multi-Sport Roundup Bonanza!
Sunday 22nd September 2019
Geoff Pike sets the scene at a glorious BriTri:
The Brighton and Hove Triathlon is now in it's fourth year and having done the first and watched the others it now seems to be a better organised event. One thing always seems to be the same though - the weather…a beautiful sunny day with good, if not quite perfect, swim conditions and only a light breeze.
Phoenix were represented in both Sprint and Olympic distances. Barry Blackwell in the sprint recorded a 5 minute improvement on his previous sprint PB, in a time of 1:19:55 coming in a very respectable 17th in the M55 category.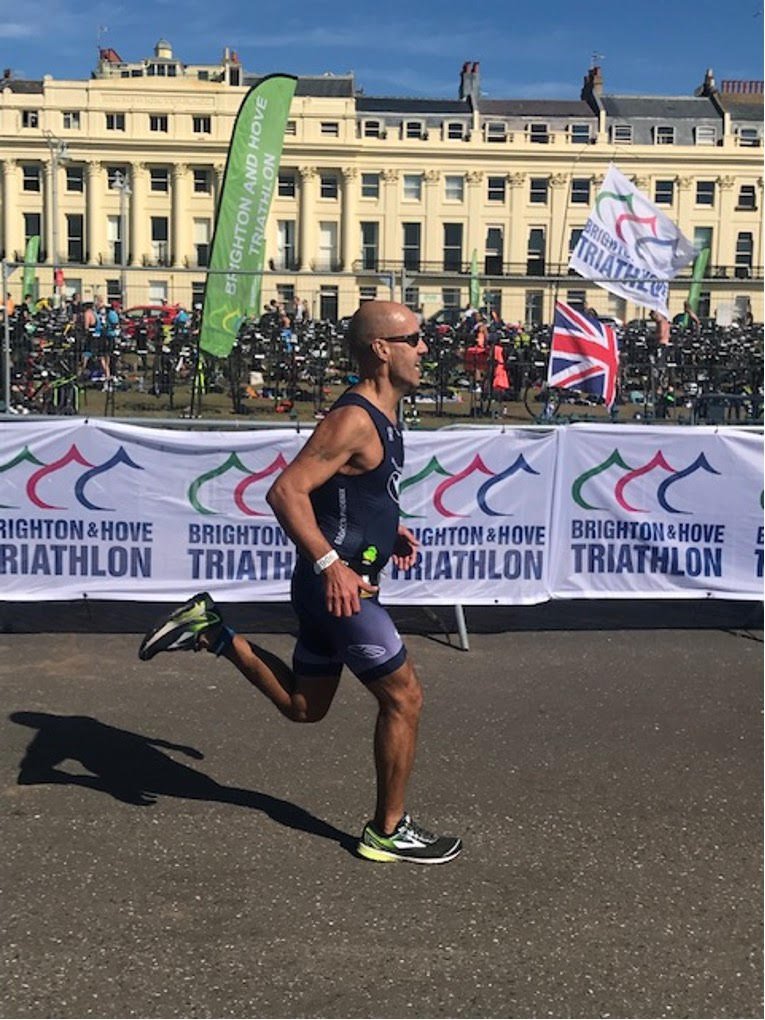 Andrew Brooks, Geoff Manns and Eogan McKenna all raced the Olympic distance.
Andrew recorded a great time of 2:48:05 10th out of 20 and personal best by 14 minutes…awesome!
Geoff, by his own admission, was a little off colour and disappointed in his time of 2:42:29, but still 13th out of 36…a very solid effort with him leaving nothing on the course at all, to the point I was slightly worried about him getting home safely! It was his inability to get any nutrition at the end that worried me in terms of the race management this year, as he desperately needed some. The organisers should rectify this omission.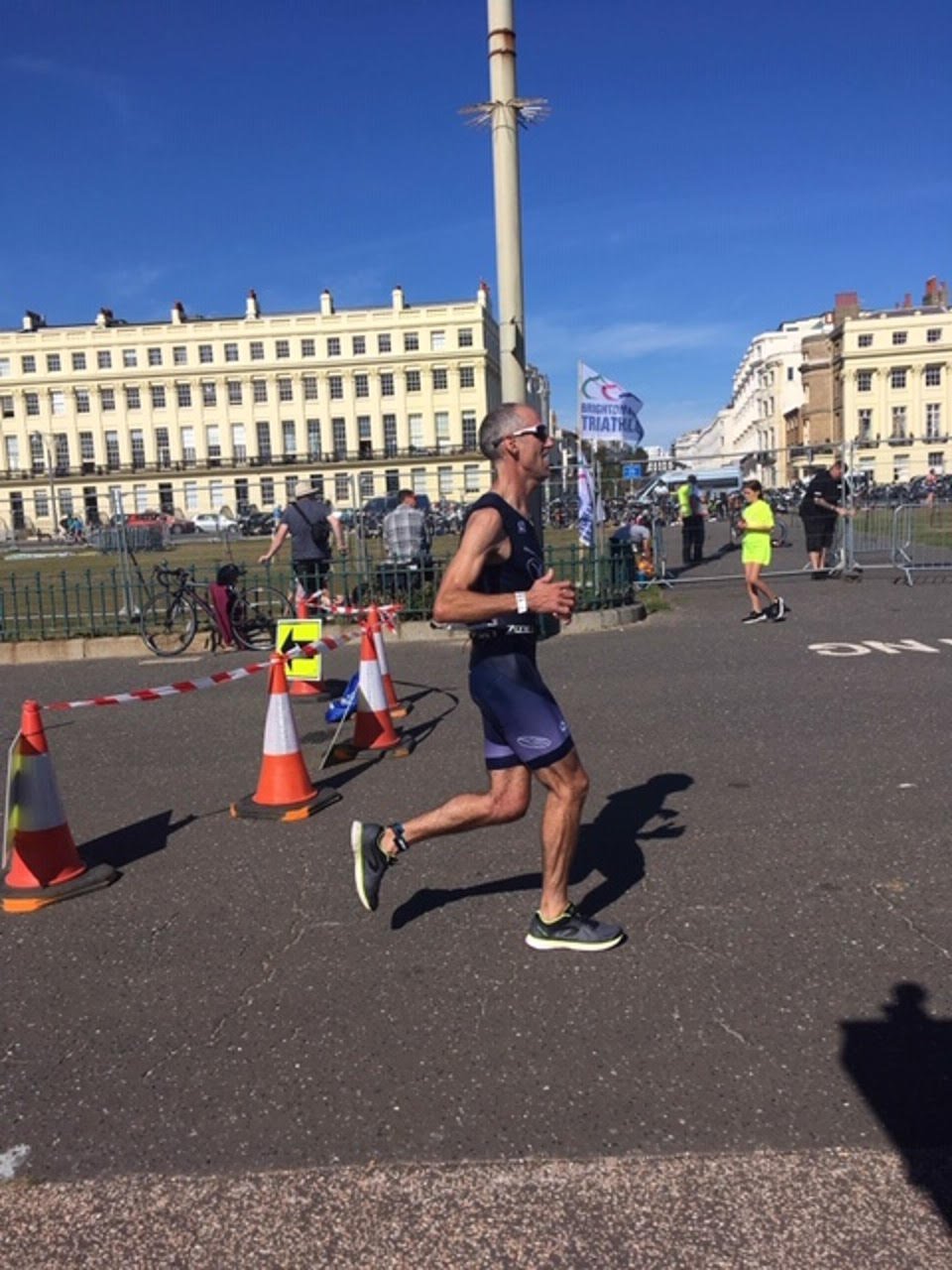 Last but absolutely not least is Eogan McKenna who came second in his age group in a time of 2:53:05. Having spent a lifetime running and exercising pretty much every day, he also now motivates others at Phoenix and elsewhere (me included!) and it was lovely to see him produce such a fantastic time with a blistering bike leg of 1:13:57! His time also meant he has qualified for the European Championships in Tartu, Estonia next year…onwards and upwards, he like several other athletes of advanced years at Phoenix, is an inspiration to all of us!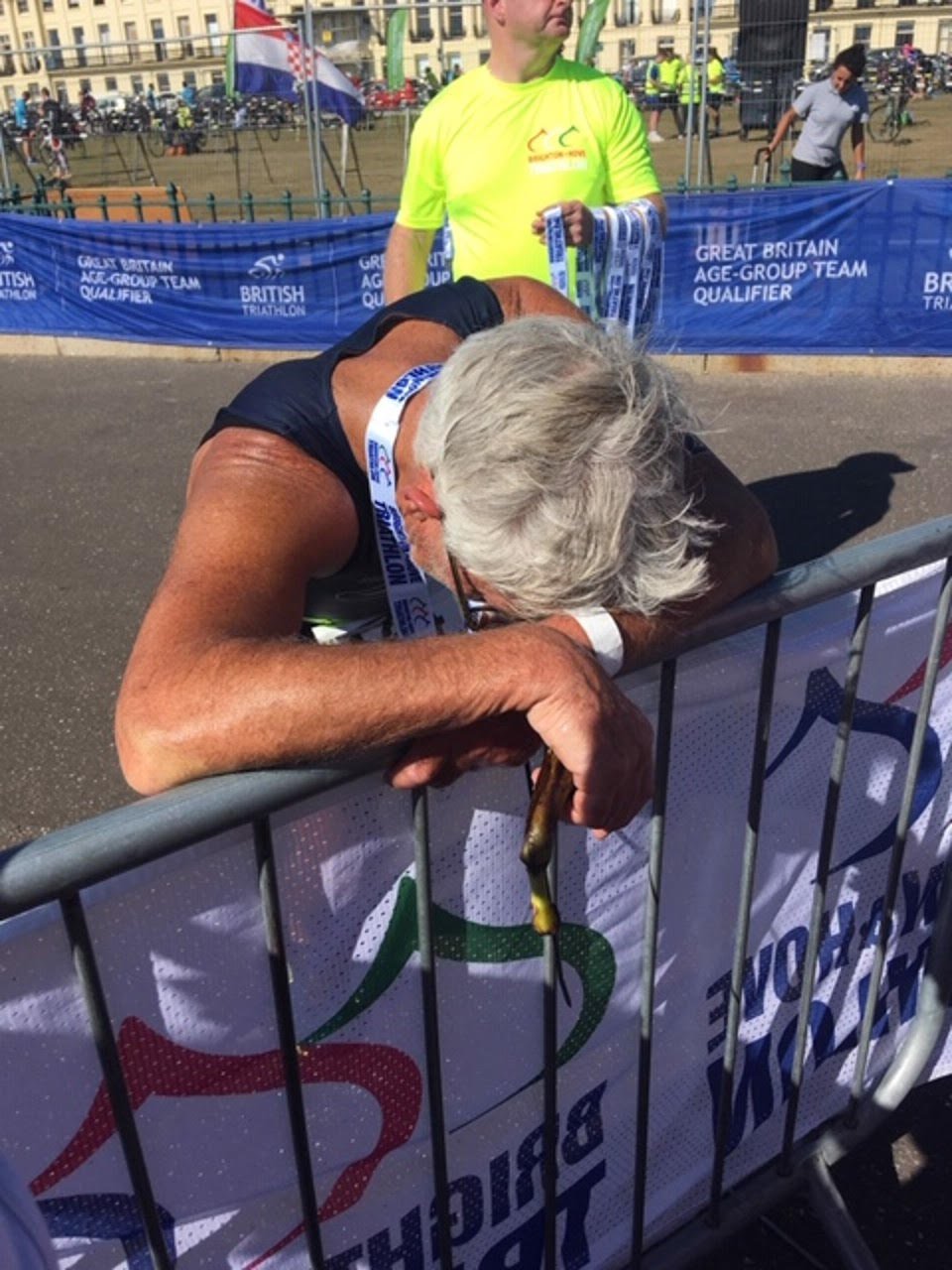 Andrew Brooks gives his take:
After Bewl Water this was my second ever 'Olympic' distance triathlon. After a nervy pep talk about 'a strong lateral current' we were underway in slightly choppy conditions. Not sure why Tris insist on doing mass starts as it causes unnecessary bunching and battering - the tech is there for sequential starts…..
Anyway, all went well and got out at the end to enthusiastic vocal spectators which is always nice. Transition to bike was ok, I can't seem to take a wet suit off in less than 3mins, but to thanks Erica I remembered to check where all the 'ins' and 'outs' were this time!, the race then consisted of looping up and down the Brighton seafront 8 times, rudely overtaken by many an alien spaceman in pear drop helmets and on impressive-looking carbon fibre Cervelos!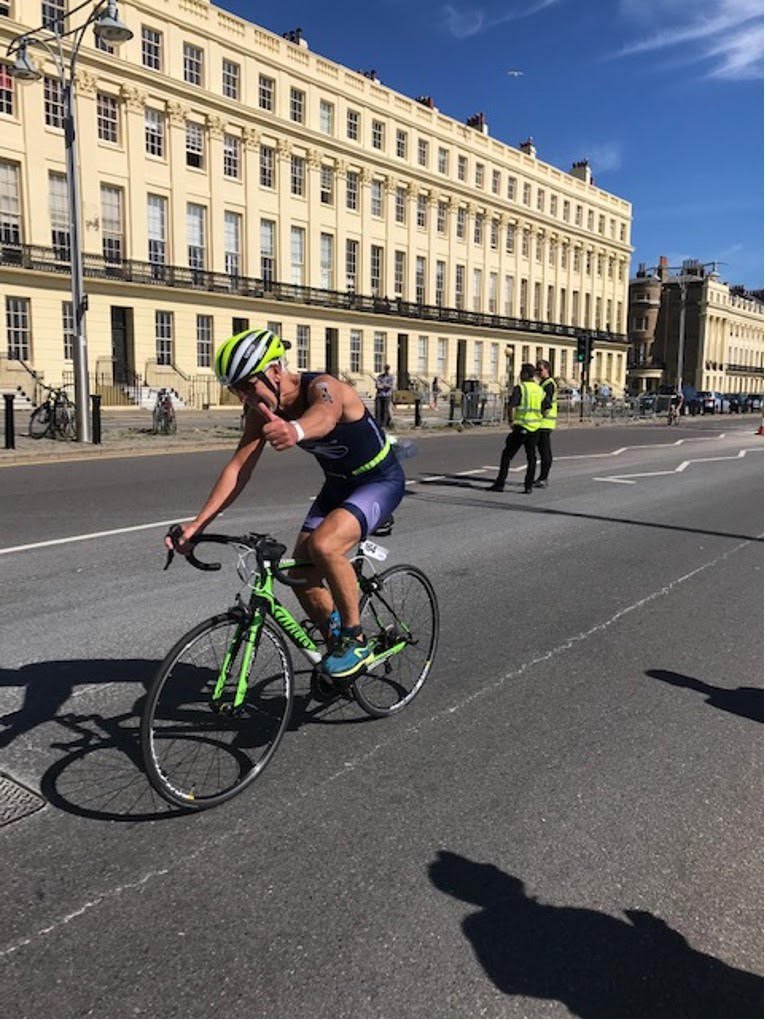 Finally, the 'run out' for the last bit the 10K run (after a 1.5K swim and 40K bike). Always nice that lead weights are then tied to your ankles, or that's what it feels like, after leg exhaustion on the bike. I do think tri's favour cyclists as that's the longest discipline but it was a pleasure to stumble past a couple of then on this bit - me being more a runner than anything else.
Overall very good to reach the end after some very helpful encouragement from Geoff P and my own family 14mins better than the Bewl time. Excellent to then see Geoff M and Eogan McK make good work of it in their Qualifying event. Overall I would encourage other runners to give tri a go, very addictive and somehow feels a more complete discipline - although one for debate I think!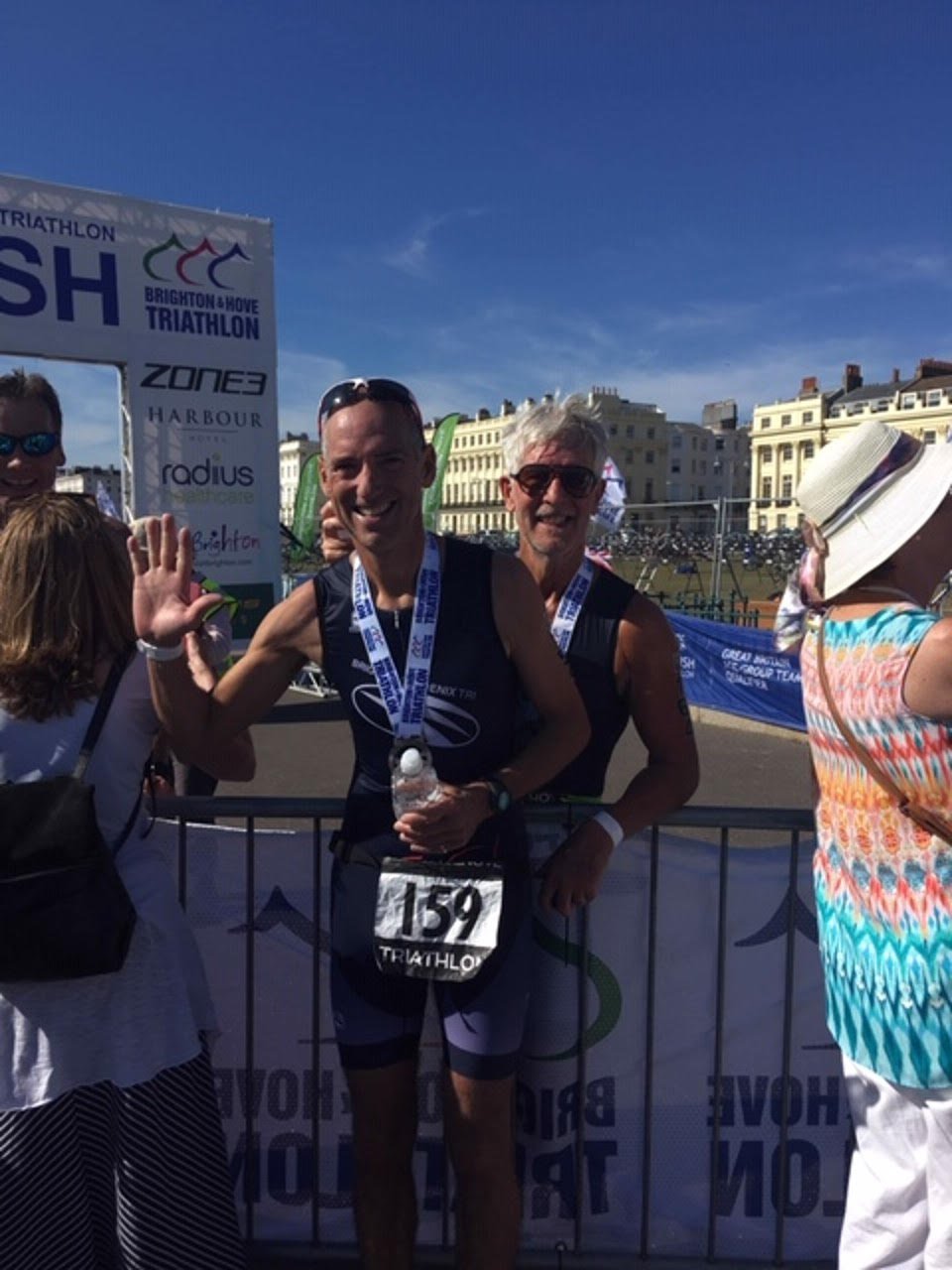 and Hannah Felton takes us to Monday's 'Real Tri'
On a rainy Monday evening, a group of Phoenix Triathletes gathered by Hove Lagoon for a 'Real Triathlon'. This is a triathlon where all the events take the same amount of time, rather than favouring the cycle, in this case a 1mile sea swim, followed-by a 12 mile ride before a 4 mile run concluded things.
Unfortunately, due to the rain the sea swim was cancelled and we ended up doing a Duathlon instead.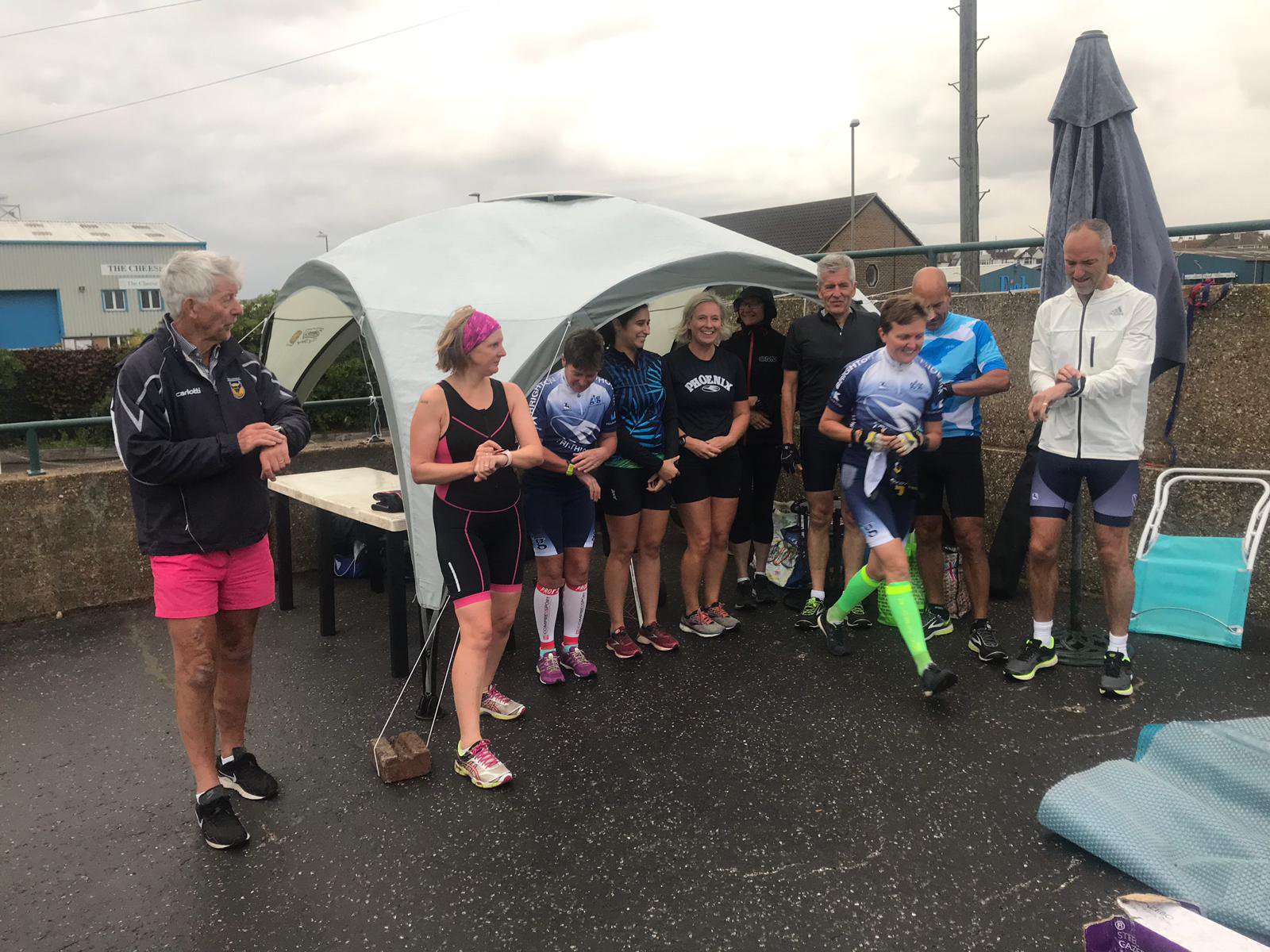 Upon arriving at Hove Lagoon we all helped set up the most crucial part of the race: the gazebo and BBQ. Luckily the rain didn't put everyone off and we managed to have at least 10 athletes take part. We started off with a lovely 2 mile run out to King Alfred's.
This was followed by bike ride, three times around a 4 mile loop from Hove Lagoon up to Carats Cafe. By the end of the cycle the rain had stopped but we were all pretty drenched. Finally to finish off was a 4 mile run, up to King Alfred's and back again twice. Once you crossed the finish line you were greeted by a lovely BBQ with some freshly cooked burgers and hotdogs, followed by some hot tea and homemade apple cake.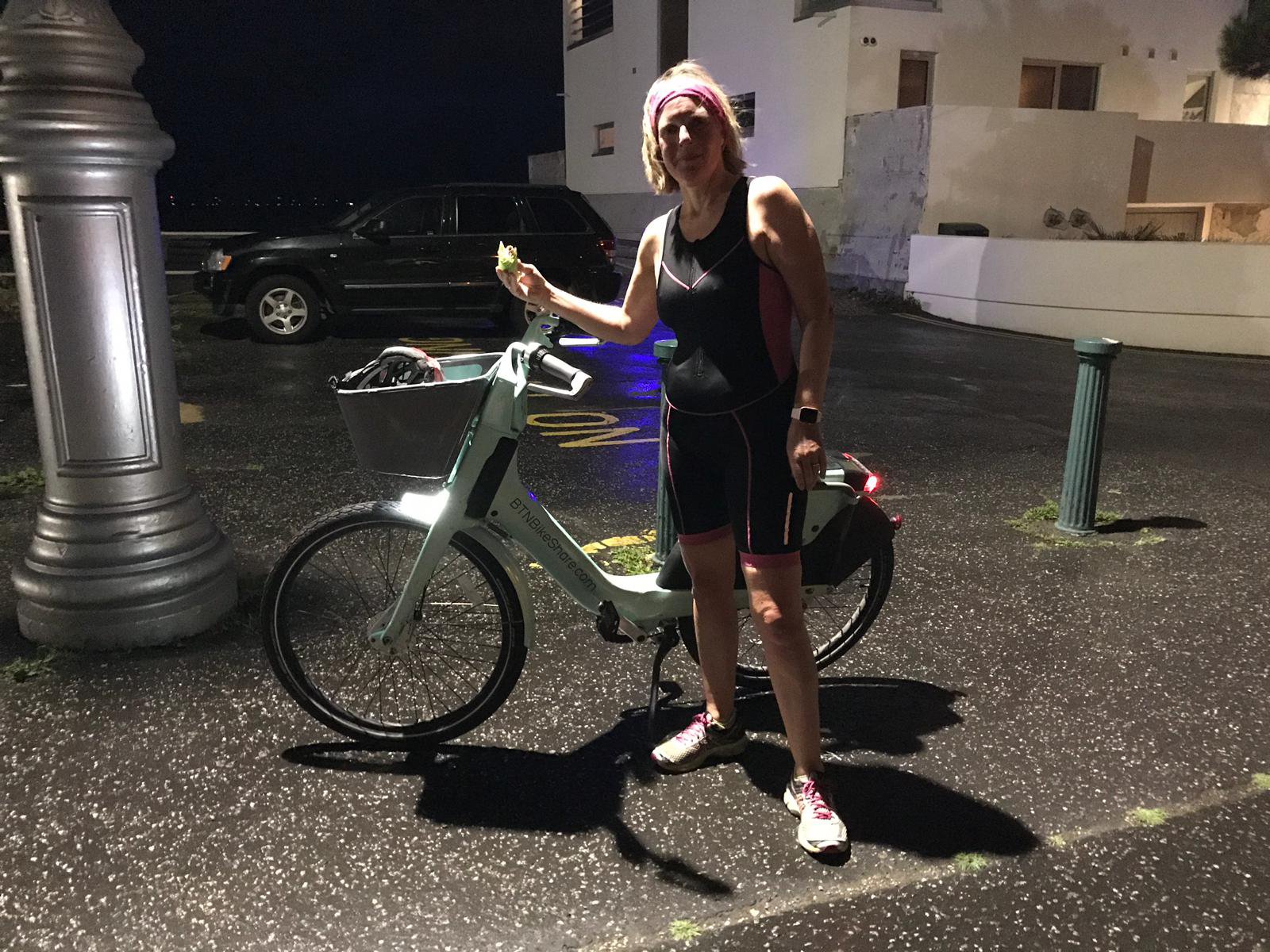 The event was casual but really well organised and run by Eogan and his family. Everyone had a great time despite the weather and can't wait to try again, hopefully with the swim next time!
Thank you to everyone who helped organise everything. It was a great unofficial end to our summer Monday bike/run sessions we have all been attending coached by Liz (who actually got to take part this time).
Thanks again to Geoff, Andy and Hannah for their reports!