Brilliant Bronze for our U17 Women
Wednesday 25th September 2019
In Sunday's SEAA Road Relay Championships, held over a 3.1km course at Crystal Palace, our U17 women's team won an excellent bronze medal after finishing 3rd out of 48 teams in a typically high-quality field.
Poppy Palmer-Malins (right of picture) ran the first leg strongly and came in 9th, putting Phoenix in a strong position to attack.
On the 2nd leg, Alice Wright (left), returning to action in her first race since injury, managed to move past a further three teams to hand over to Milly Dickinson in 6th place.
Milly (centre of picture) was on the anchor leg and used her 800m speed to pick off a few more teams to finish third overall and, in doing so, shook off a 3rd place contender team (City of Norwich AC) with a sprint on the track home run.
All three ran consistently well beating 45 teams in the U17 women's race. Poppy is a relative newcomer to Phoenix and it is great to see Alice back in action - a really encouraging comeback and bodes well for a big winter for all three of our athletes!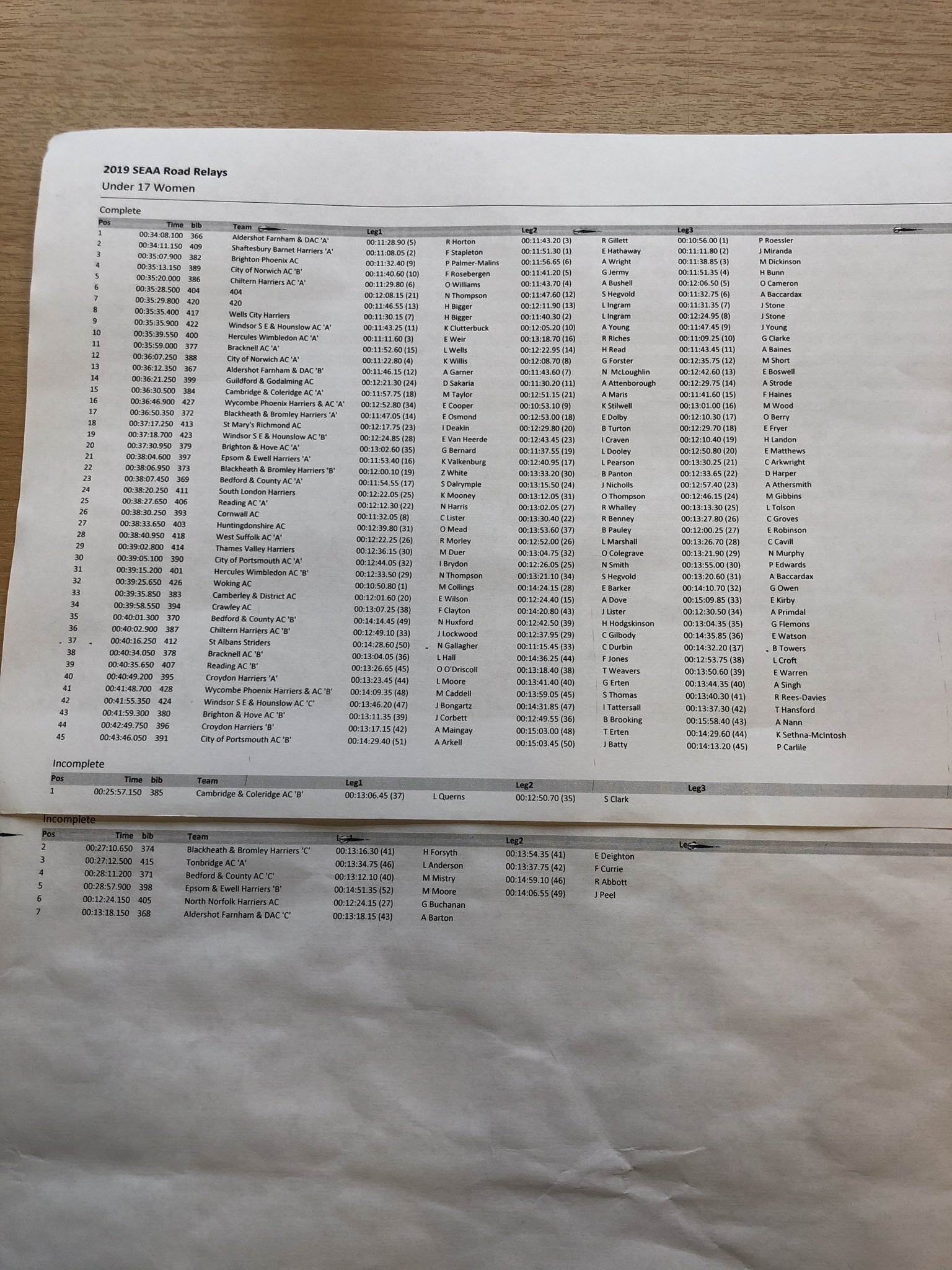 Thanks to Diana Dickinson for the image and information for this report.