PHOENIX HIT THE FRONT AT HELLINGLY
Wednesday 11th September 2019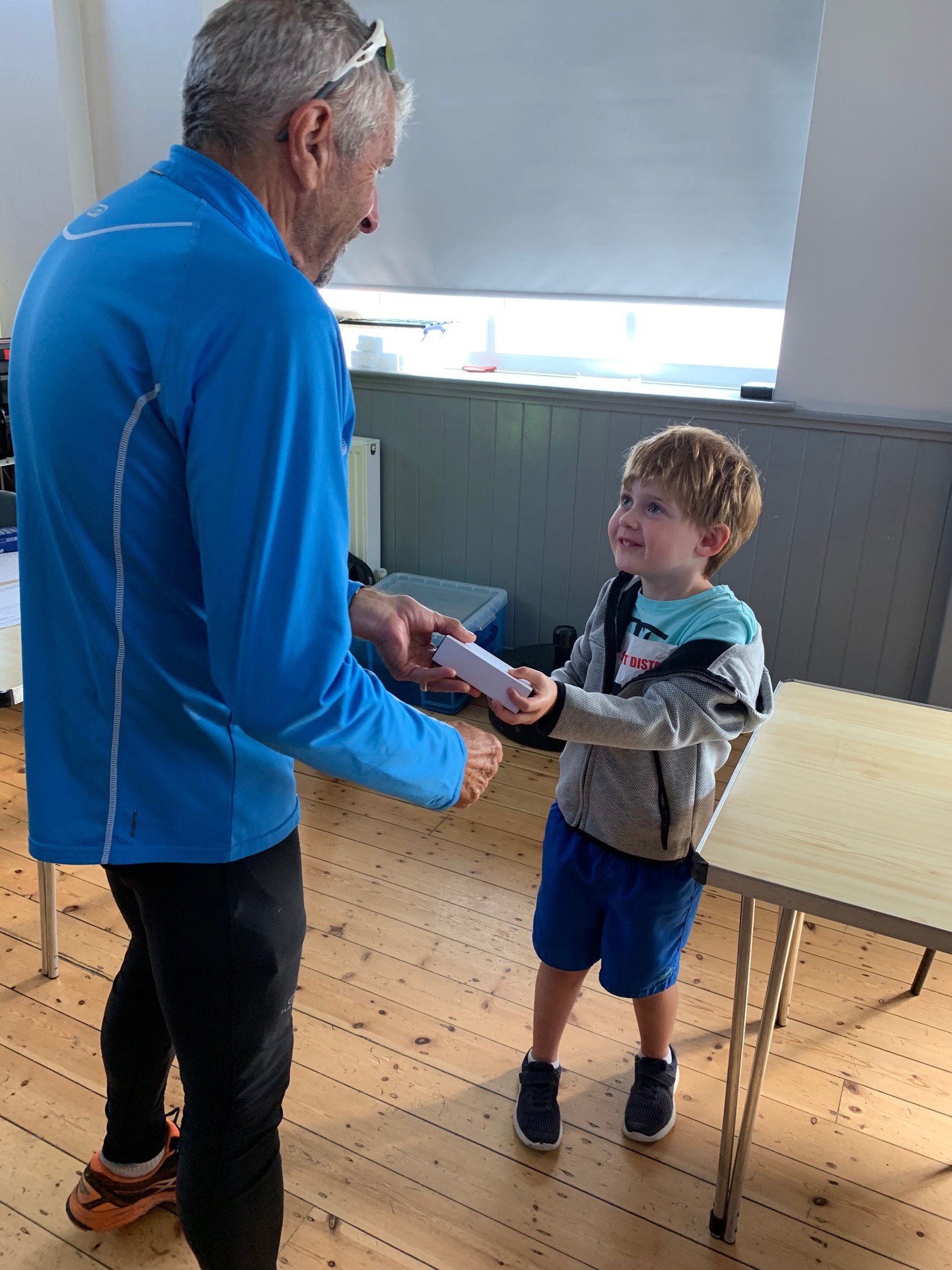 PHOENIX HIT THE FRONT AT HELLINGLY
Congratulations to all our runners for another great team performance at the Hellingly 10k on September 8th, which looks certain to have moved us into a clear lead in both of this year's Sussex Grand Prix Team competitions.
Special mentions to:
- Liz Halliday, who ensured we finished ahead of our title rivals Wadhurst in the Top Five Men Top Five Women competition, coming home as our 5th woman and 23rd woman overall - despite as usual declaring before the race "I won't be fast!"
- Simon Heath who is now mathematically uncatchable in the race for the Men's Individual title, despite missing Hellingly after picking up an injury at Bexhill;
- Rachel Gorman who picked up her 4th victory of the season as first woman finisher (coming home ahead of all but two of our men);
- Ali Carter, Jonny McCormack, Alex Bonzi and Paul Whelpton who won the race day Team prize;
- our age category winners Rachel Gorman, Erica Martin (pictured ), Amy Gamblin, Paul Whelpton and Malcolm Kemp (pictured with young admirer )
- All our finishers - as in every SGP race this year every PHX runner gets turnout points as well as helping us by taking points away from rival clubs' runners.
See our Results page for full details.
Weather conditons were near perfect for a 10k, sunny but not oppressively hot with a gentle breeze. The course was unaltered from last year, passing mainly along pretty country lanes with a few challenging hills in the middle but a fast and flat final third. And organisers Hailsham Harriers did an excellent and friendly job as usual, with no lack of marshals (or cakes).
With 19 runners our turnout was good, but still short of the 25 or more runners we need to maximise our score. See our Fixtures page for entry details to join us at any or all of the 3 remaining SGP fixtures – Lewes 10 (October 6), Hove Prom 10k (October 20) and Crowborough 10k (November 24). And be quick – there is always a risk of these races selling out!