Best ever relay result for Phoenix women
Tuesday 26th September 2023
Womens and Mens teams started at the South of England road relays on 23rd September. This was the first time in a few years that Phoenix have competed at this regional championships, mainly due to athletes traditionally using this time of year as a rest period in advance of winter training.
But it's always good to join the other southern clubs at the 6km ( 2 lap ) undulating, traffic free course, through tree lined military roads at Rushmoor Arena, Aldershot.
The women started first with Beth Kidger on Leg 1 using her strength on the hills to move comfortably past the more impetuous starters, as the sharp inclines began to bite the legs. Whilst the home team Aldershot, represented by 2.27 marathon international Steph Twell, were well in the lead, Beth continued to pull away from the 3rd and 4th placers to hand over to Milly Dickinson in 2nd place, recording a 20.09 clocking.
800m runner Milly was not at her most comfortable in a 6k race but battled well to hold on and hand over in 7th place, recording 23.11, to fellow Cambridge Uni colleague Maia Hardman.
Running against several GB internationals, Maia's task was to hang onto her place for as long as possible, which she did, losing only 2 places with 22.26 and giving Nicole Allan an opportunity to keep the team in the top 10 on the final leg.
Nicole finished with a time of 21.29, bringing the team home in a best ever placing of 7th and a qualifying place for the National Road Relays.
The mens team, relying mostly on younger athletes, expected a tough battle and were delighted to welcome European Indoor International, Robbie Fitzgibbon, back into serious racing as he builds his fitness after several years away from runnng. Robbie took the first leg, relaxing into the high class field of sub 14 minute 5k athletes, in midfield and coming home with the fastest Phoenix time of the day, 18.53, which would have got him comfortably into many of the top 10 teams on merit.
Rueben Hoyte, another athlete returning after a frustrating series of injuries, took 2nd leg and came home in 19.59 just inside the target he set for himself.
Josh Burton, travelled up from Bath University specially for the event and fully justified his place in the team with 19.45 and 2nd fastest Phoenix time of the day.
Ravi Clark hit the first hill a bit too quickly but recovered well to come home with a time of 20.15
Harry Swindells, coming into the team late after returning to regular training with Phoenix only recently and racing an unfamilar distance, recorded 20.46.
Tom Hutton, after a long wait to race the 6th and final leg, hit the hills hard to come home for the team in 45th place and a time of 19.53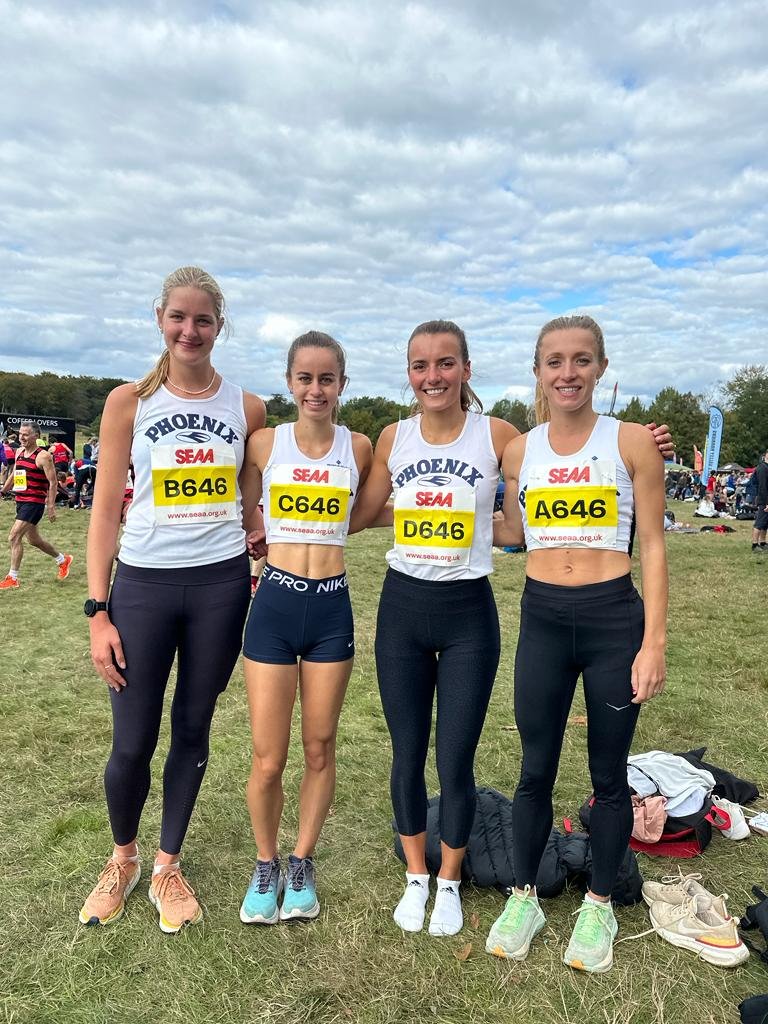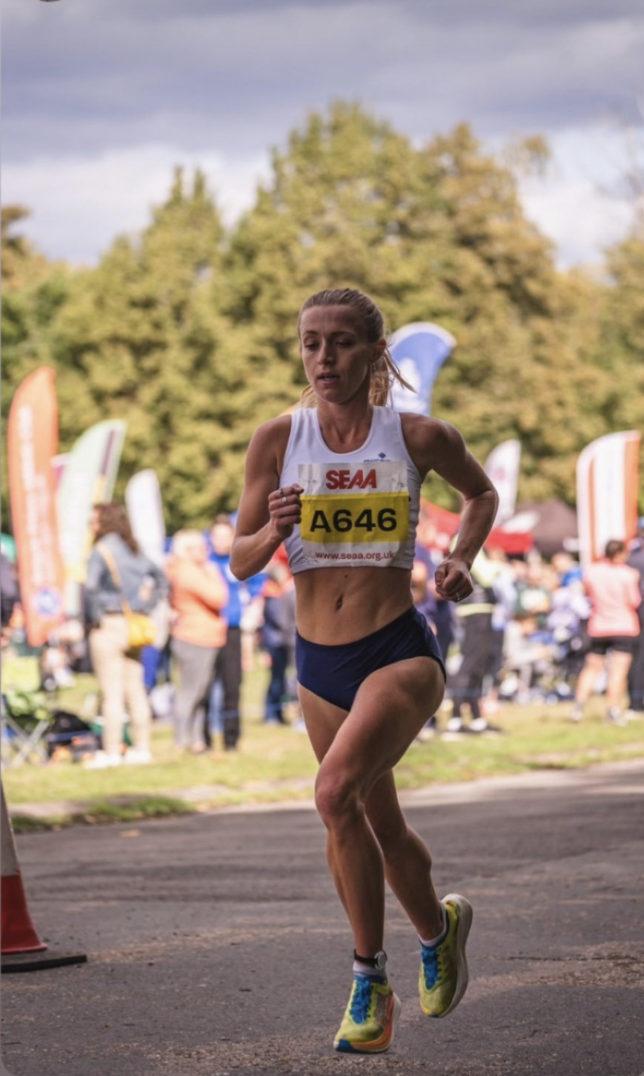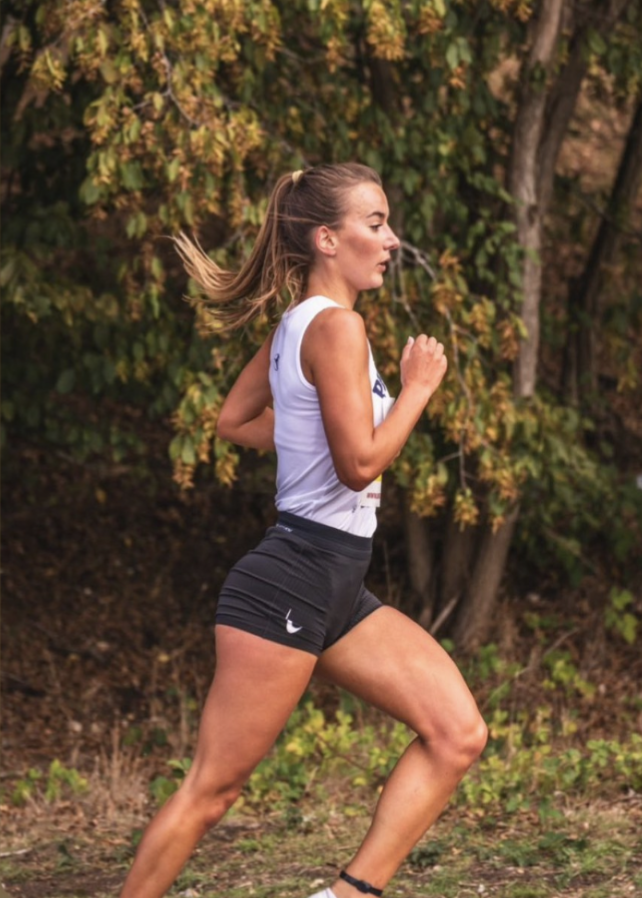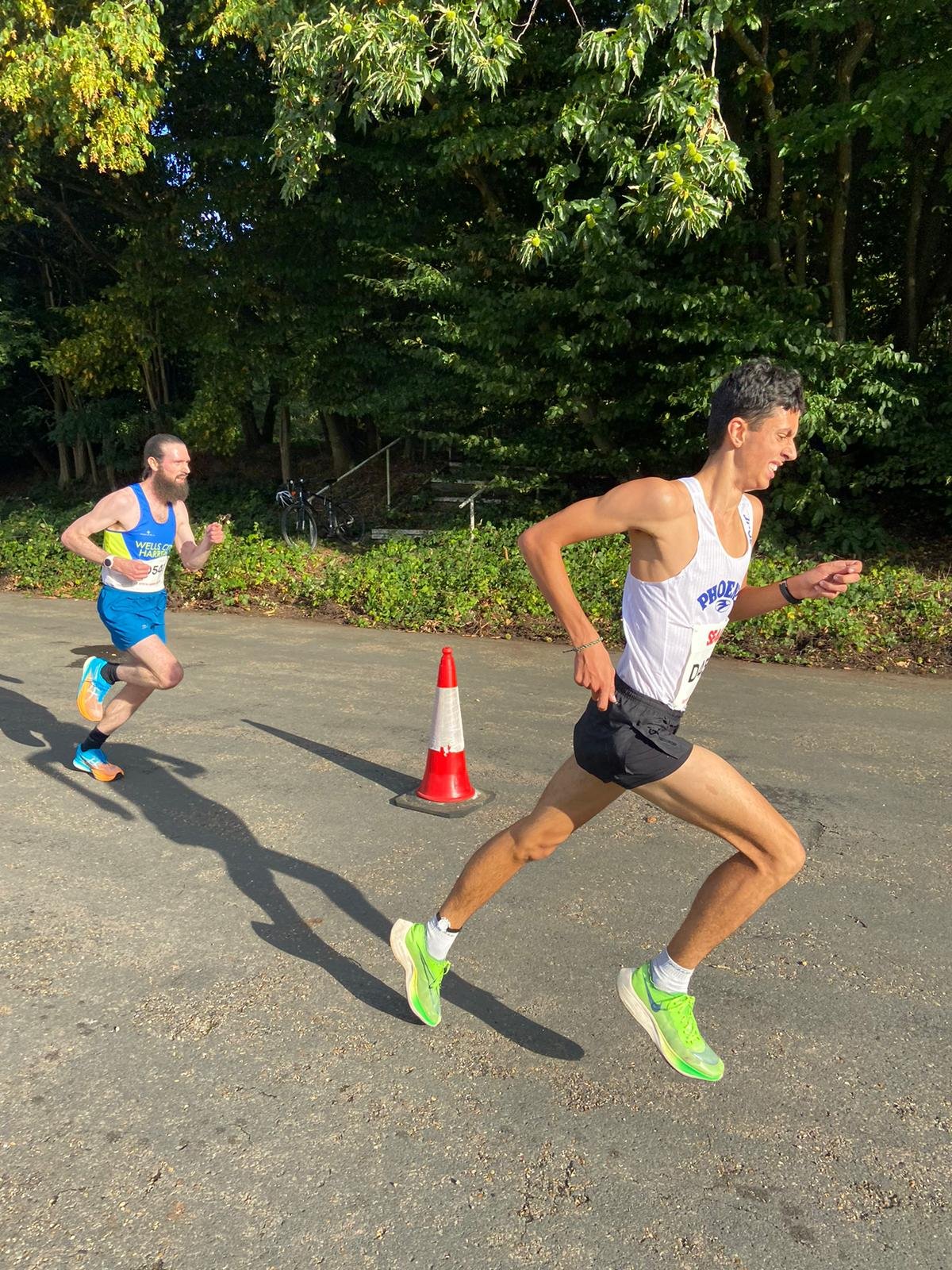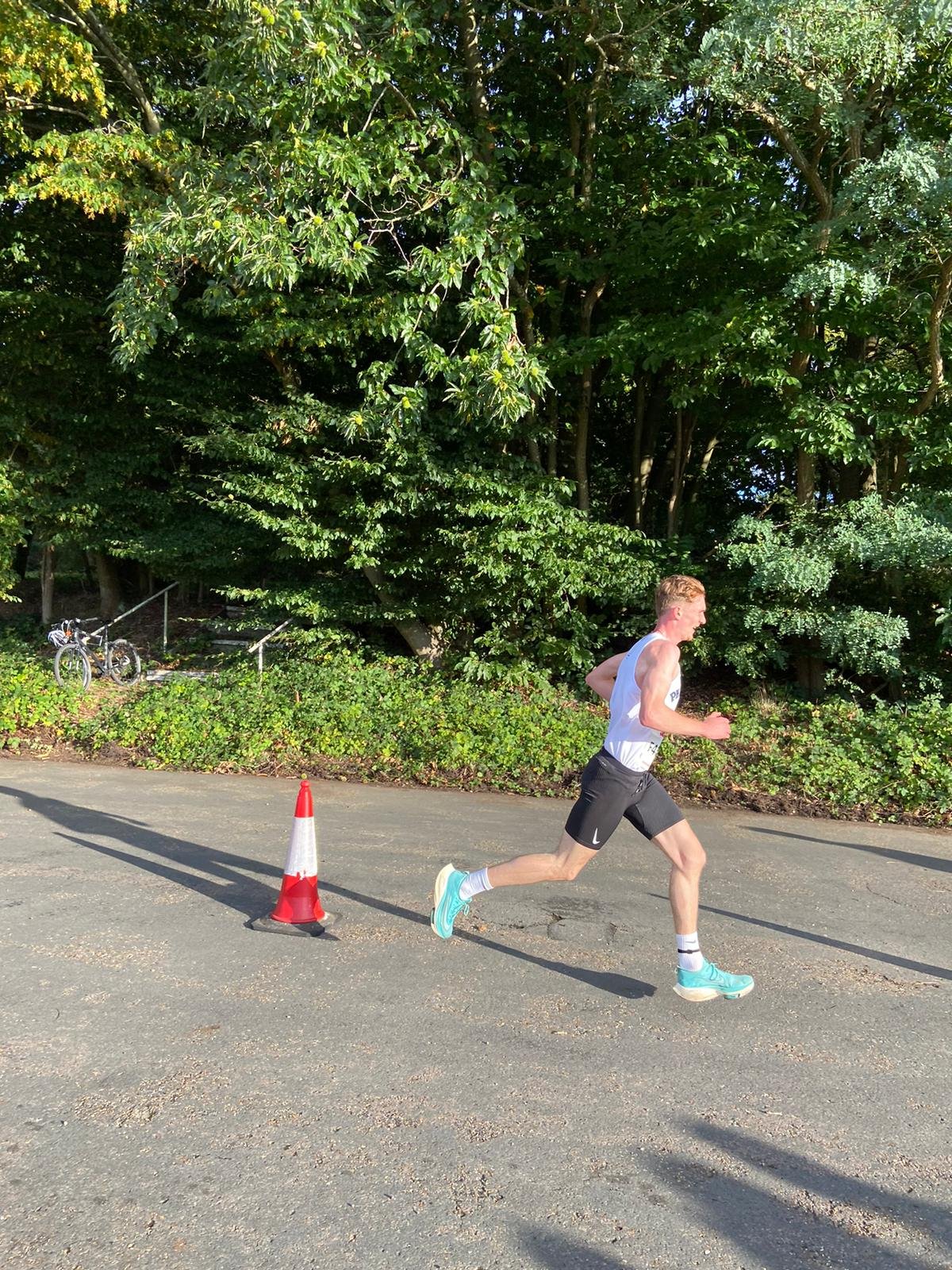 Road Race
South of England Road Relays
Sat 23 Sep 2023
Phoenix women's top 10 road relay finish
Womens South of England road relays (4 x 6k)
7th place finish
| | | |
| --- | --- | --- |
| Leg 1 | 20:09 | Beth Kidger |
| Leg 2 | 23:10 | Milly Dickinson |
| Leg 3 | 22:26 | Maia Hardman |
| Leg 4 | 21:29 | Nicole Allan |
Mens South of England road relays (6 x 6k )
45th position
| | | |
| --- | --- | --- |
| Leg 1 | 18:53 | Robbie Fitzgibbon |
| Leg 2 | 19:58 | Reuben Hoyte |
| Leg 3 | 19:44 | Josh Burton |
| Leg 4 | 20:15 | Ravi Clark |
| Leg 5 | 20:46 | Harry Swindells |
| Leg 6 | 19:53 | Tom Hutton |