Phoenix Brave the PB5K
Thursday 17th December 2020
Sunday saw nearly 30 Phoenix athletes, across multiple age groups tackle the 2 lap, 5km course at the South of England Showground at the first race in the PB5K winter series.
There were a host of excellent performances with Beth Kidger (16:24) grabbing second in the women's race despite clocking the exact same finishing time as the winner, by photograph, Izzy Fry.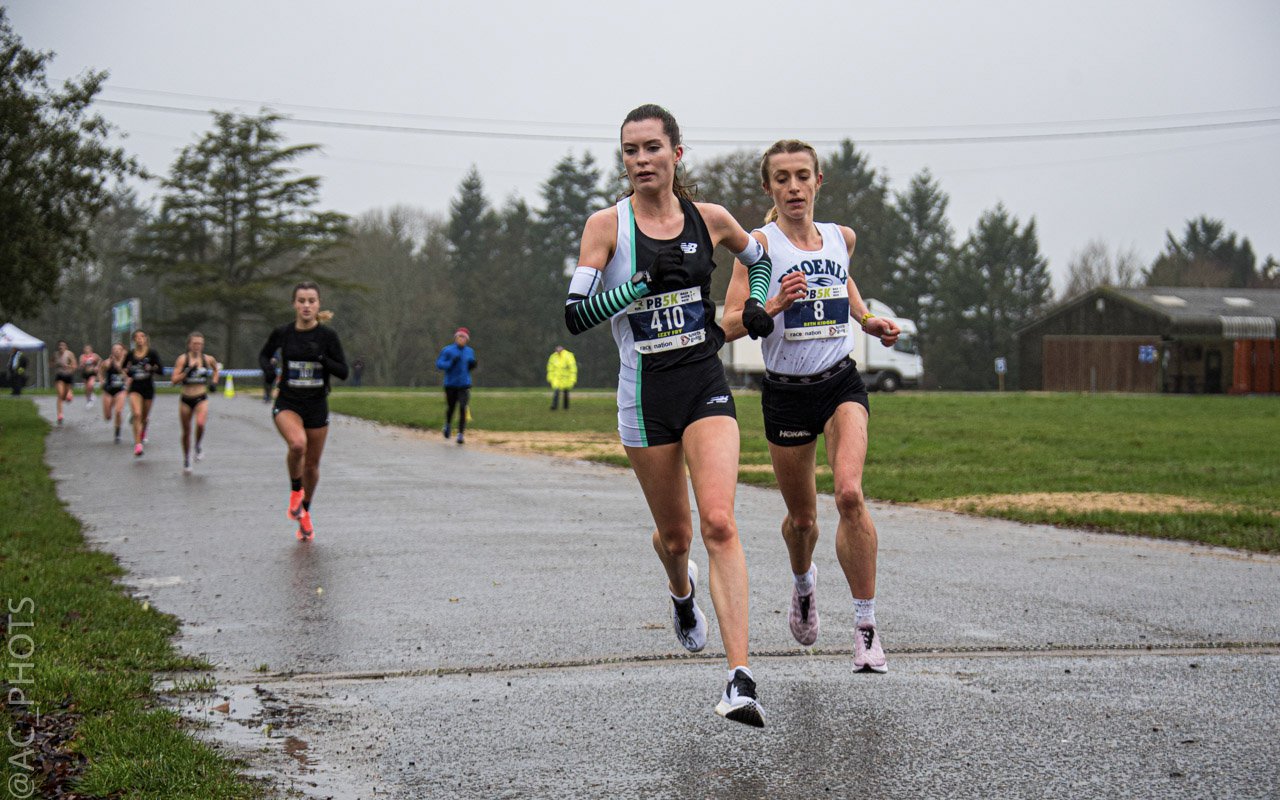 In the Men's race, it was heartening to see 3 men go sub-15 mins in the top 10 of a truly high-class field. Robbie Fitzgibbon, back after a career-threatening injury, took 3rd place with Finn Mcnally and Archie Davis (up from his usual 1500m distance) also executing strong races.
Nick Dawson, who has developed hugely in 2020, lowered his PB to 15:39, whilst Simon Heath (15:06), Milan Watson (16:16), Ben Connolly (16:43 - in his debut 5km) and Alex Cruttenden (16:46) all put in strong runs.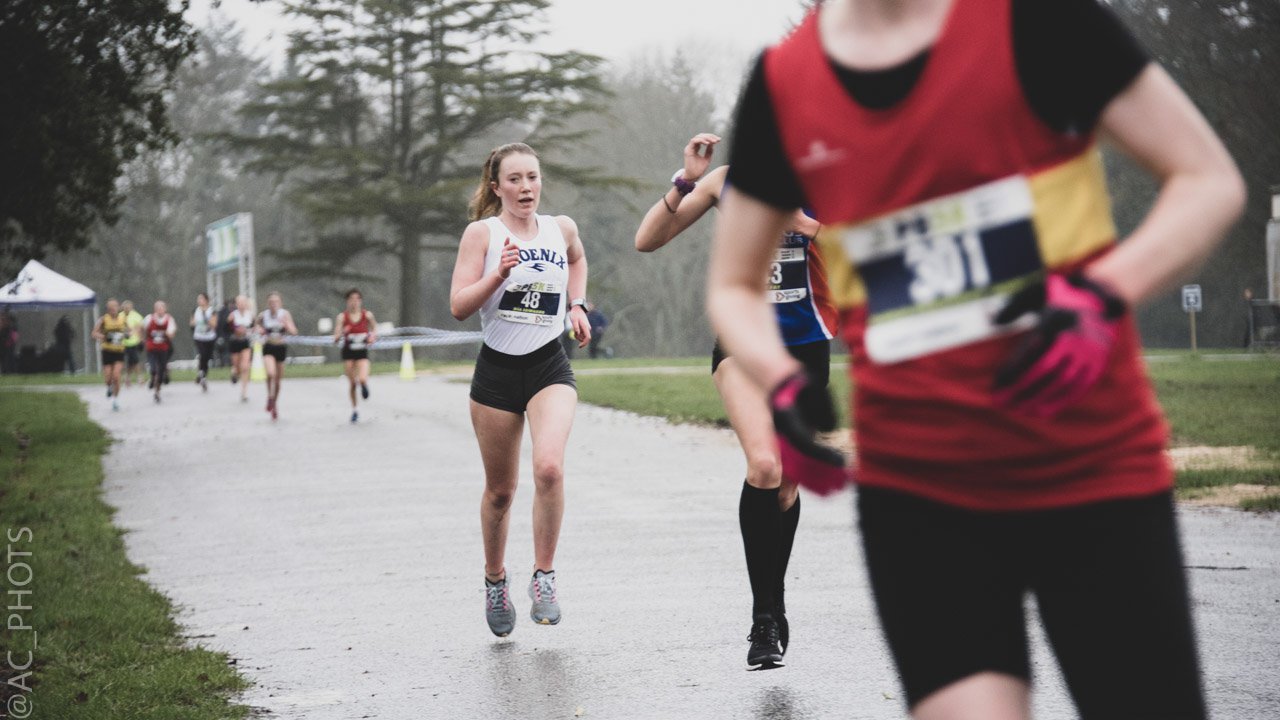 The performance of the day in the eyes of many was by Ali Carter, who smashed his PB by over 30 seconds to storm to victory in his wave in a superb time of 16:27. Running largely alone, and with the wet and windy conditions affecting everyone, there is much more to come as well from the peroxide powerhouse.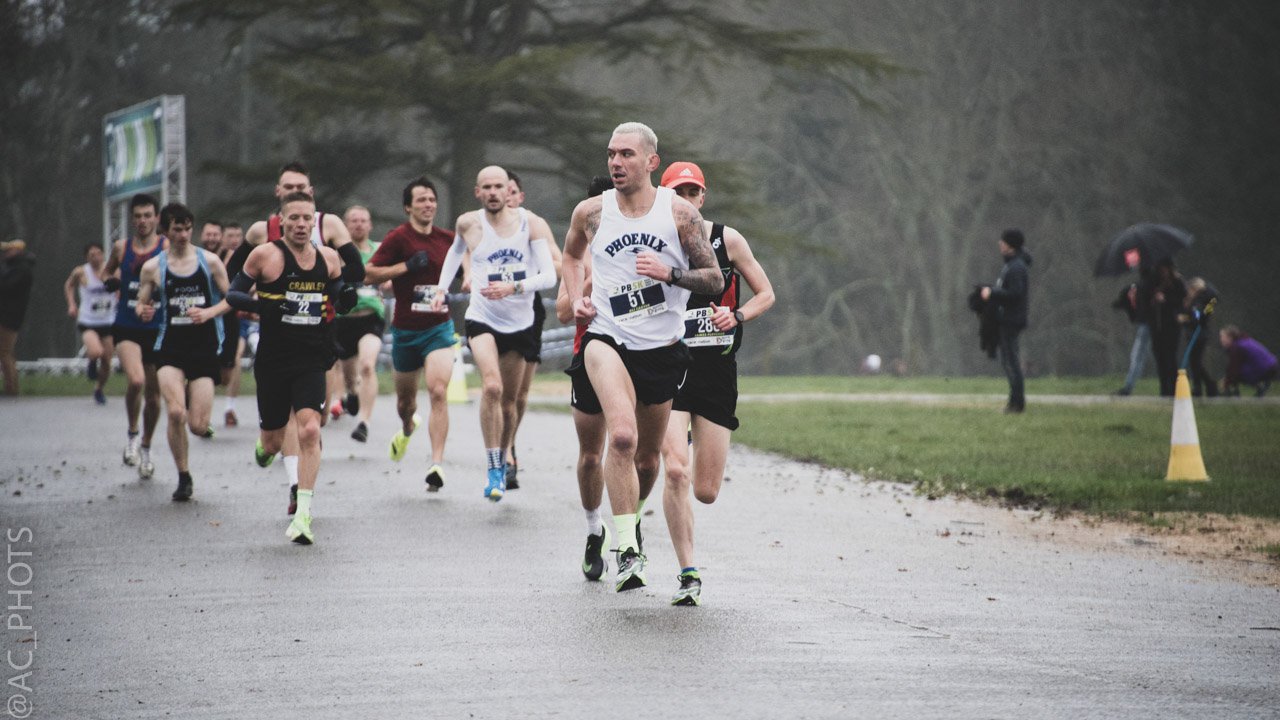 Another excellent run was recent winner of the club Newcomer of the Year, Jon Clays, who lowered his 5km PB from 18min dead to 16:50. For an athlete who has previously targeted longer distances, this is quite the jump and adds even more depth to the Phoenix Monday group, lead by Geoff Hill. Two other PB performances in non-virtual races were delivered by Tim Clarke (17:03) and Sebastien Behuret (17:29).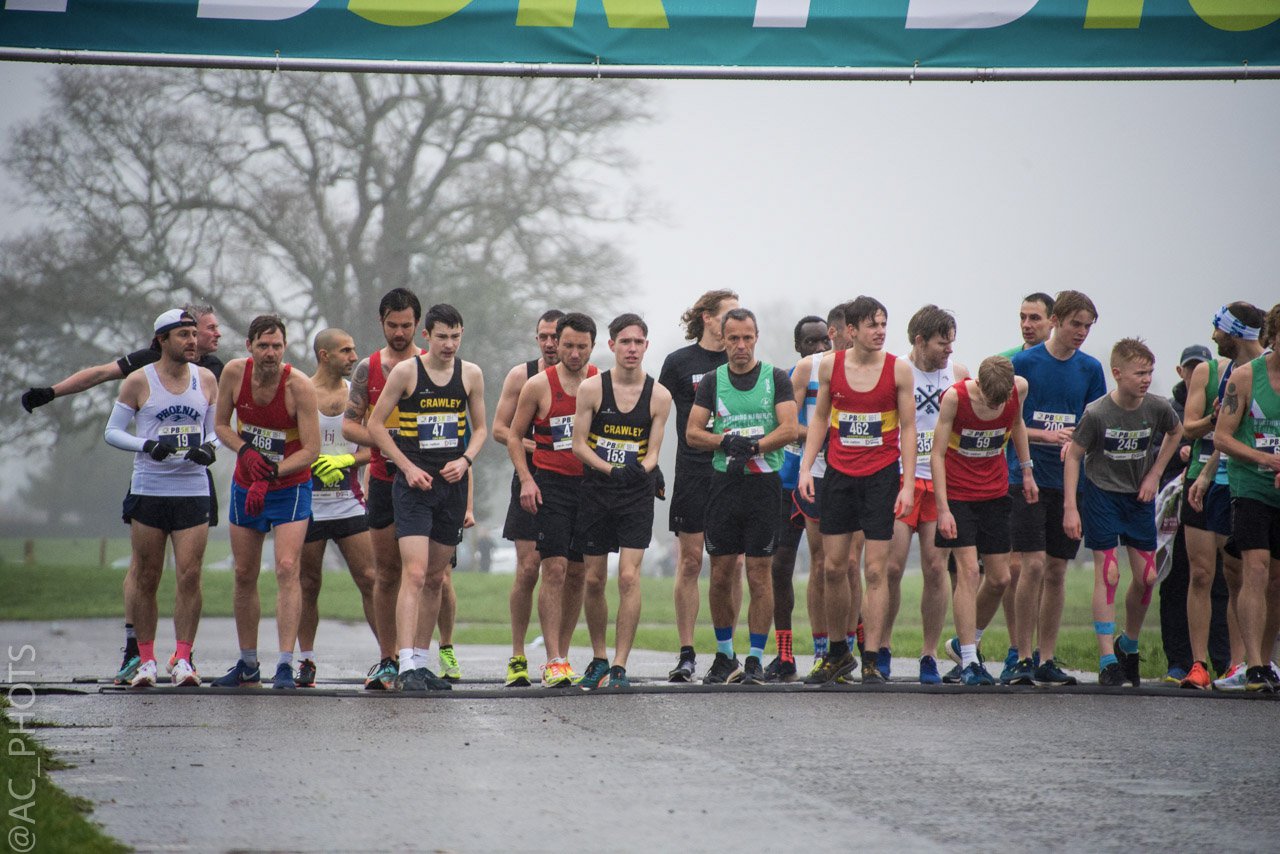 In addition to Beth, we had a string of very strong runs in the Ladies race with recent podium finisher at the Beach Head marathon, Bobby Searle, taking 16th in a time just outside 18 mins.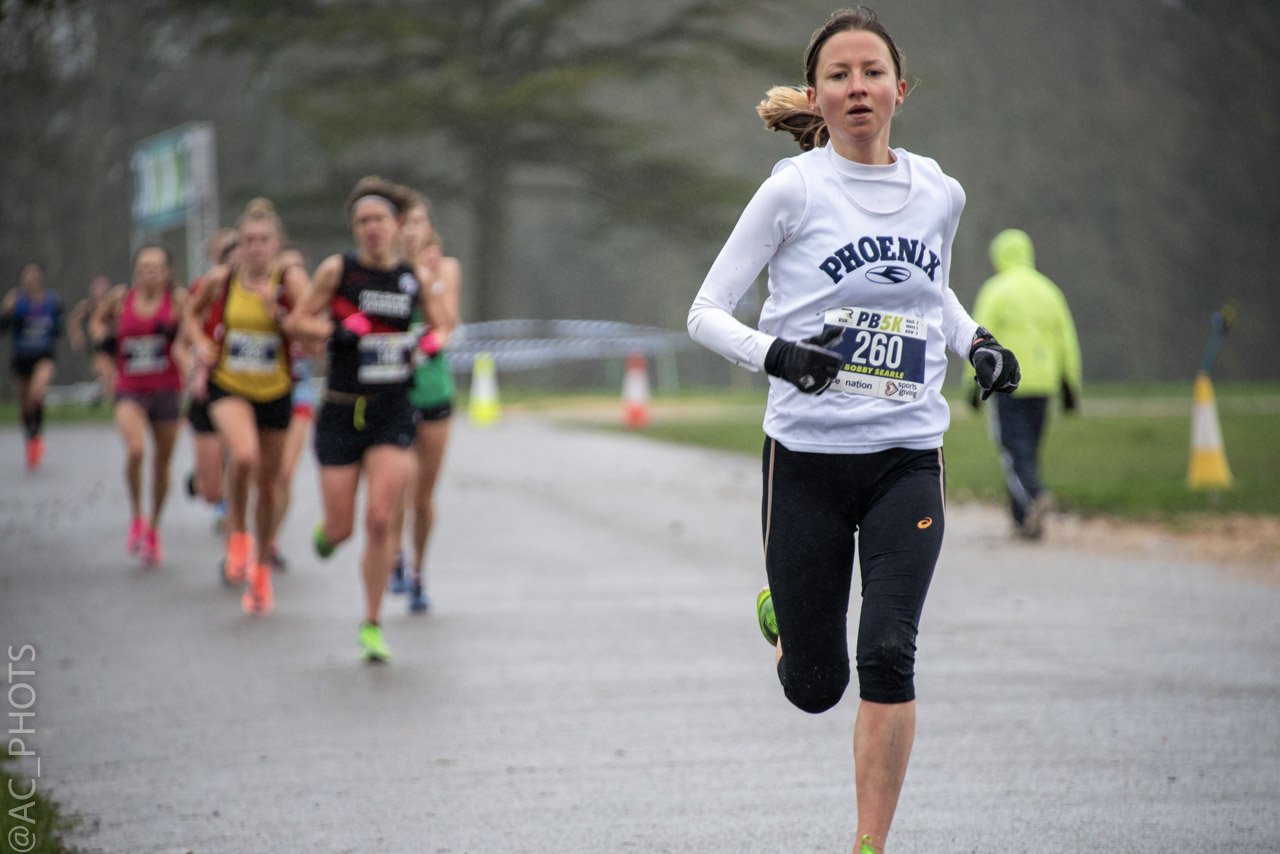 Other notable finishers in the ladies race were Aoife Edwards (20:04), Mia Edwards (20:32) and Madelaine Parmar (20:47).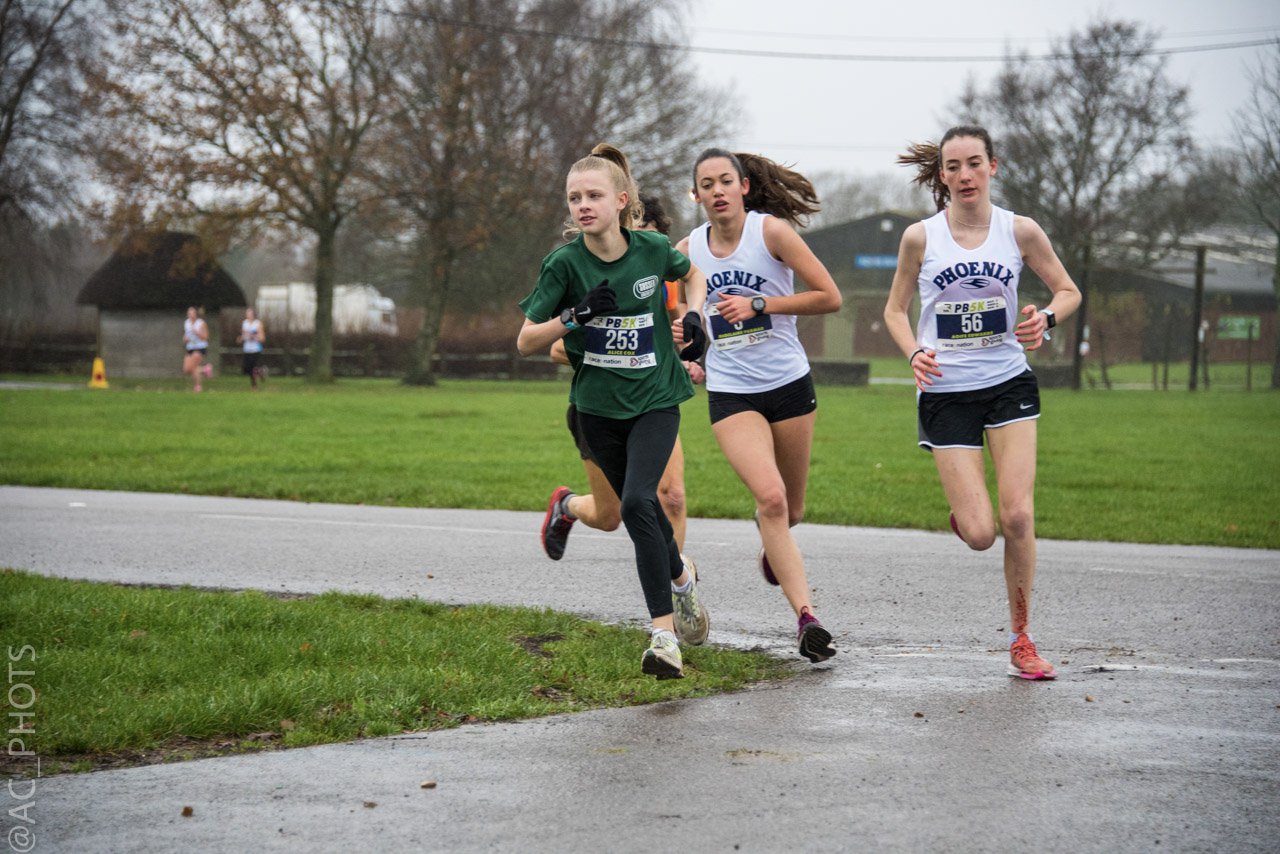 Some of our future Phoenix stars were also delivering eye-catching runs, not least U15 Ravi Clark (18:45), U13 Corbin Bailey (18:54) and the U15 pairing of Matthew Noakes and Raphael Reed (19:17 and 19:41 respectively).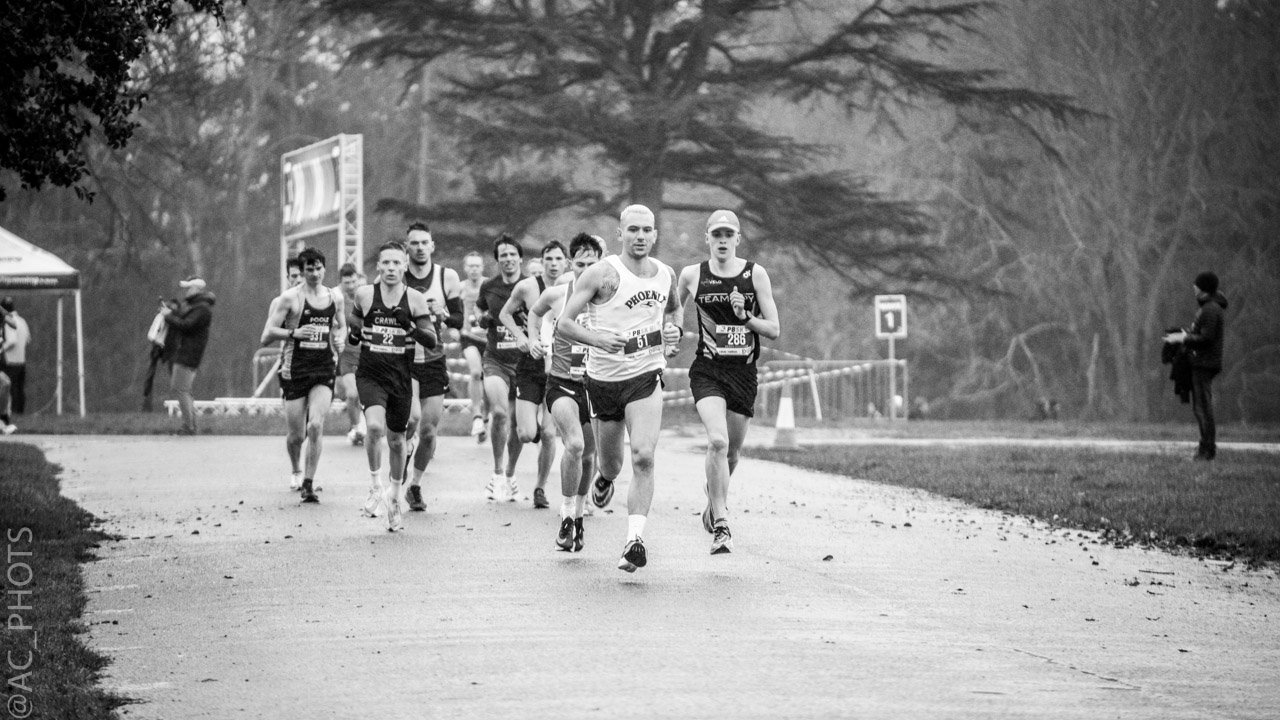 Huge thank you to Andy C for the kind use of his photos. Check him out (and follow him!) on Instagram @ac_phots.