Track is Back
Wednesday 19th August 2020
There was a welcome return to racing and some excellent performances from Phoenix athletes at the recent Worthing Track Night, including a host of PBs.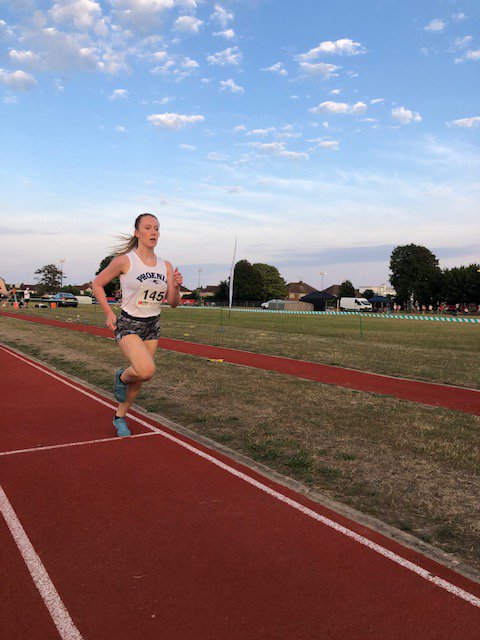 Toby Harries' 21.29 put him in a class of his own in the quickest of the eight men's 200m races.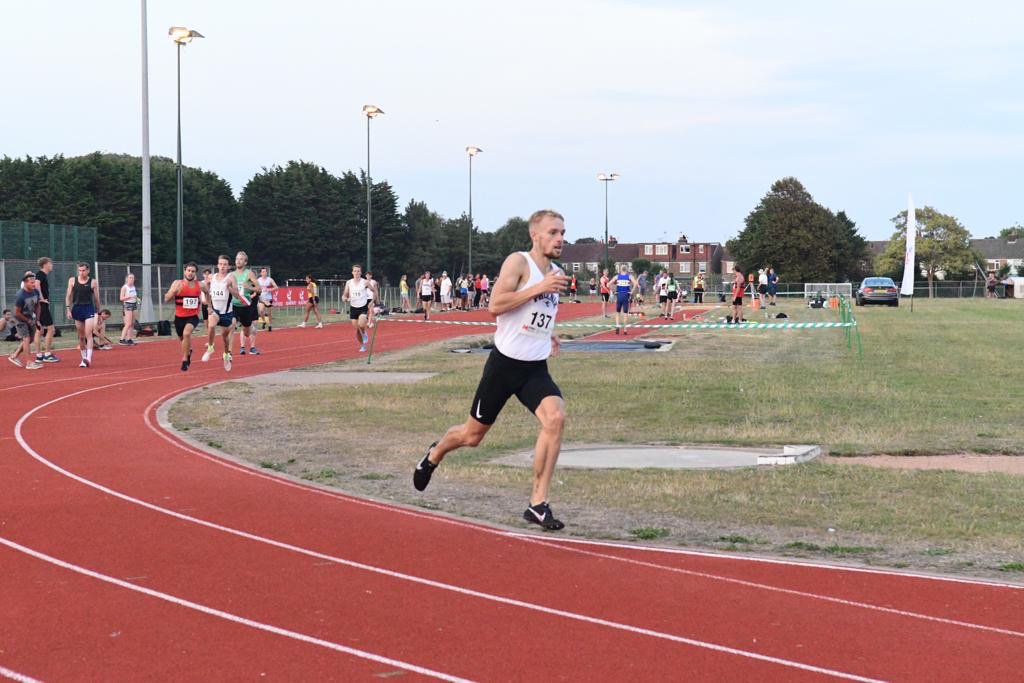 Archie Davis, paced through the first lap by meeting organiser, 2018 World Masters 400m Champion Gavin Stephens, claimed victory in his 800m race by almost three seconds to set a new PB of 1:48.53.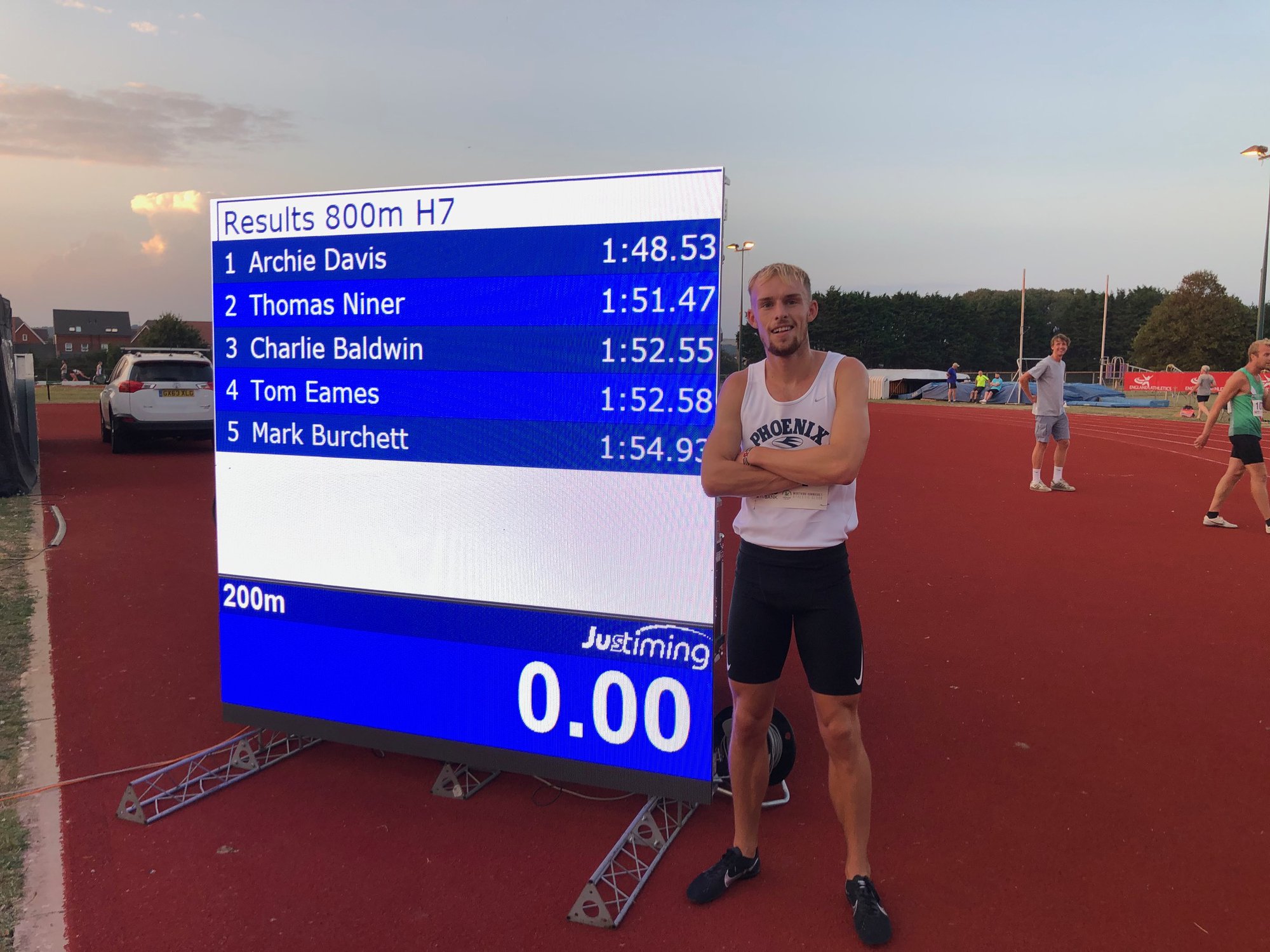 800m PBs in their races too for U17 Ben Connolly (2:04.19), U20s Leo Brewer (1:57.06), Almi Nerurkar (2:16.26), and U15 Finley Jones (2:12.54).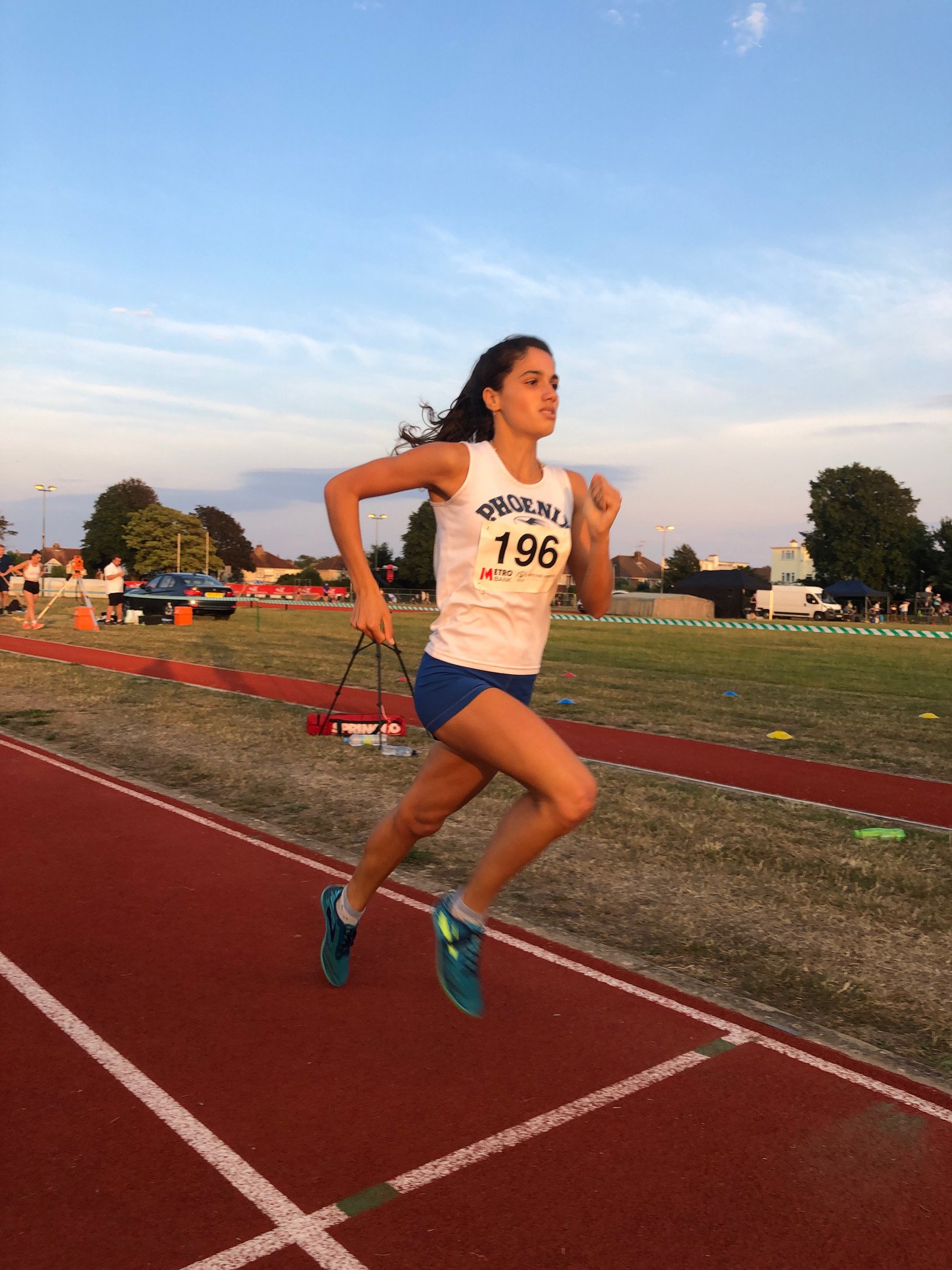 Poppy Palmer-Malins won her 800m race in 2:22.23. Her verdict: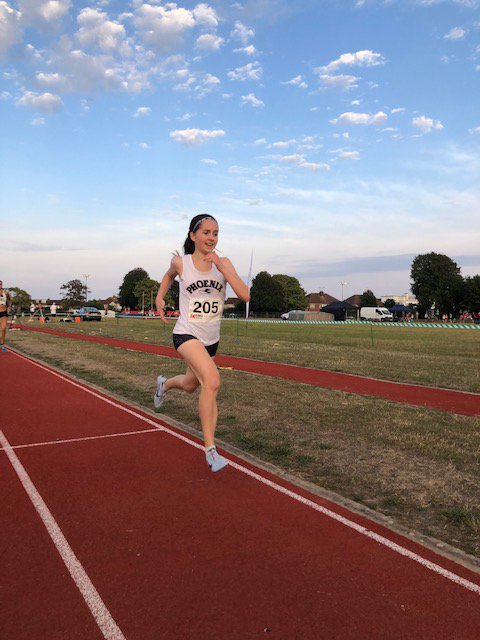 "It was great to be back on the track racing.  It was such a good event with a great atmosphere.  I was pleased with my 800m race, would have liked a PB but will take one second off it. And I was pleased to win the race as that was the main goal. Looking forward to racing a BMC 1500m soon!"
Mia Edwards followed Poppy home in 2:36.38 with Milly Dickinson clocking 2:20.35.
Beth Kidger, running in a mixed 800m, was just outside her PB with 2:08.36, finishing just ahead of our second-claimer V50 Adrian Haines. Beth's view: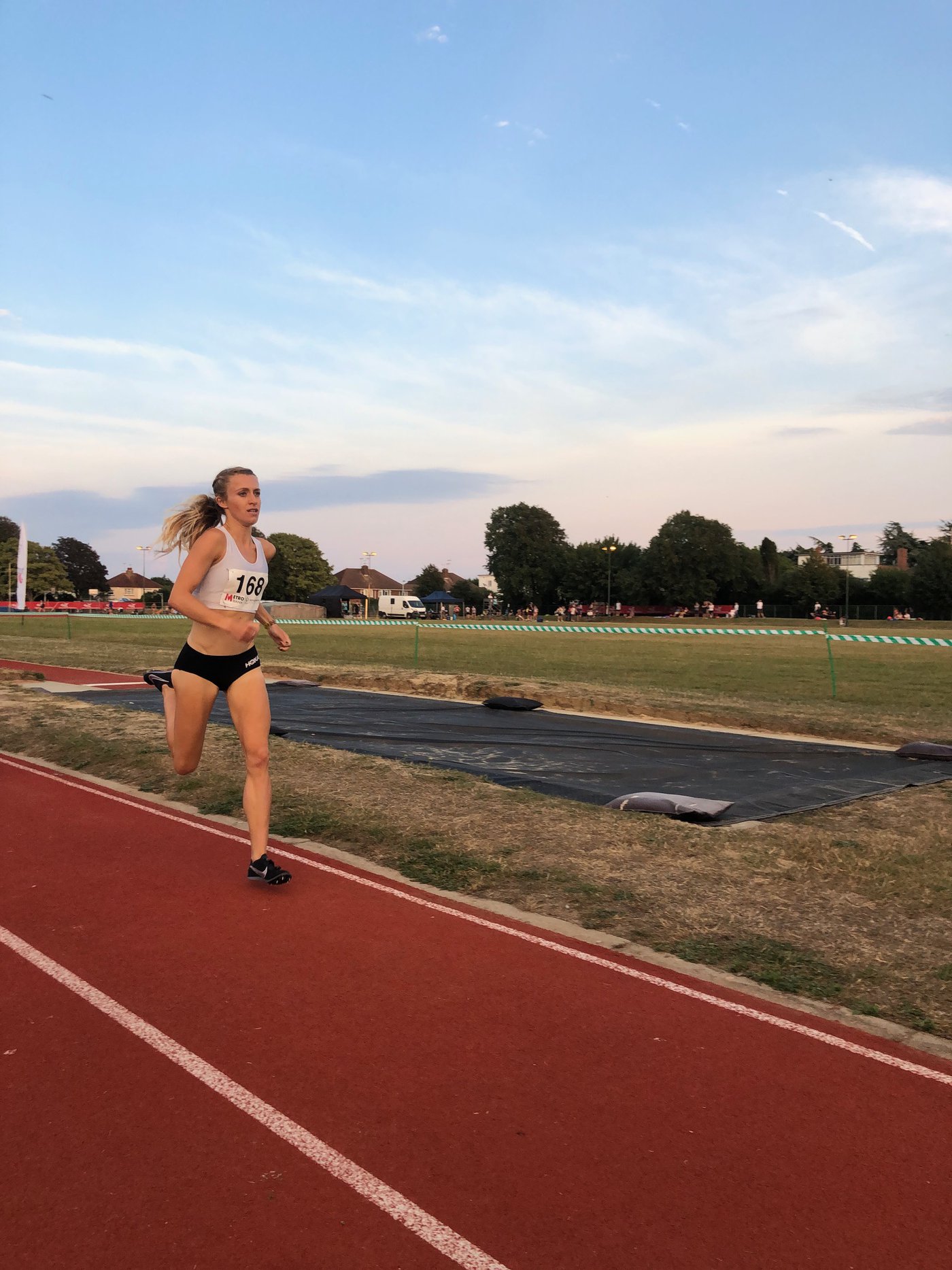 "Happy with my result. I opened up faster than last year which is also positive! It was a brilliantly organised event considering the last-minute circumstances too. Hopefully, it will have blown away the cobwebs in time for my 1500m this week."
Ollie Johnson finished just ahead of Leo in 1:56.42: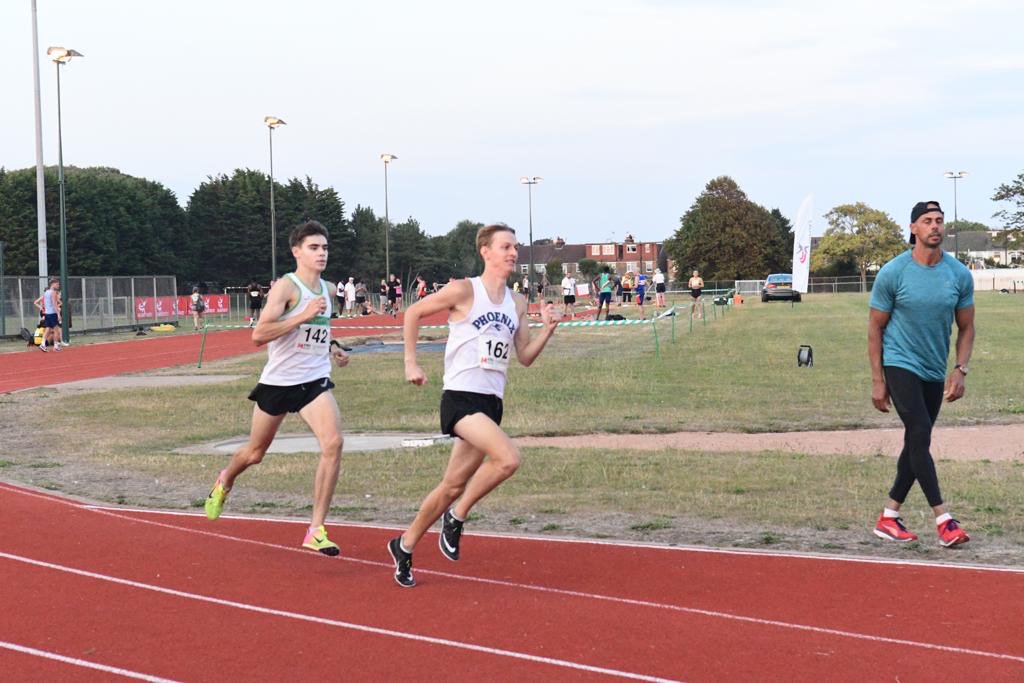 "Quickest ever opener for me over the 800 which is pleasing. Attacked it hard and didn't quite pay off with a quicker time but expecting to go much quicker soon. Was amazing to have a great local event! I have another 800 and a 1500 lined up before the end of August to push onwards."
Perspective from Joel Kidger on the evening's work: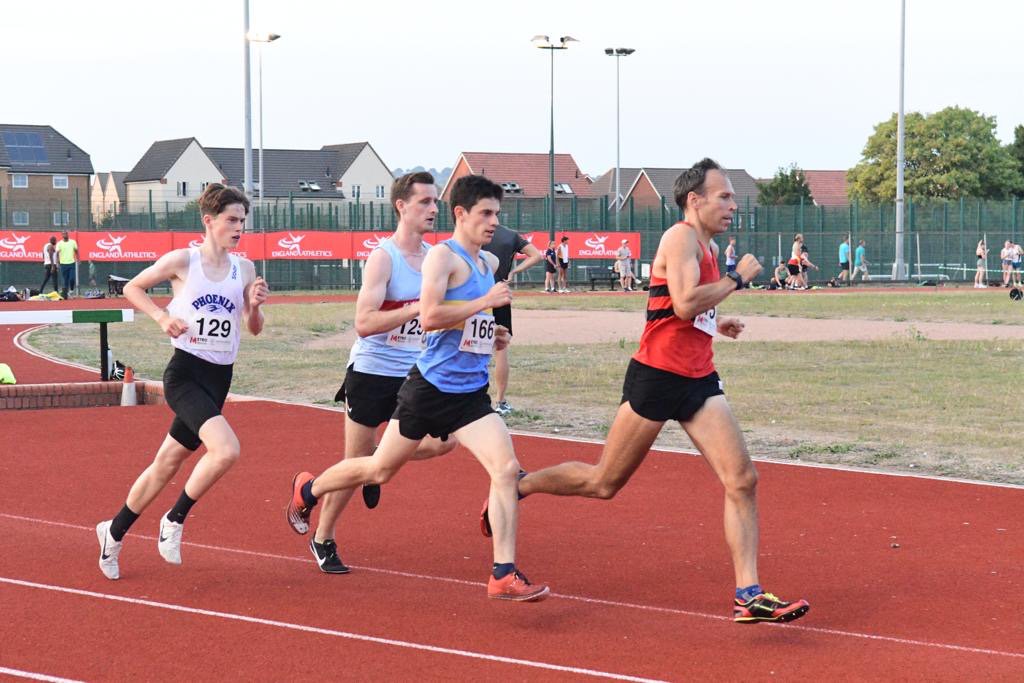 "I think from our group we had 5 PBs which is great for an opener. Archie won and front ran 1.48.5 for new PB and fastest ever opener. Beth ran 2.08 second fastest 800m ever. Ben (pictured) ran well smashing his 800m PB by 6 seconds. Almi ran a PB of 2.16 but then in training this week ran 2.12, showing there's lots more to come."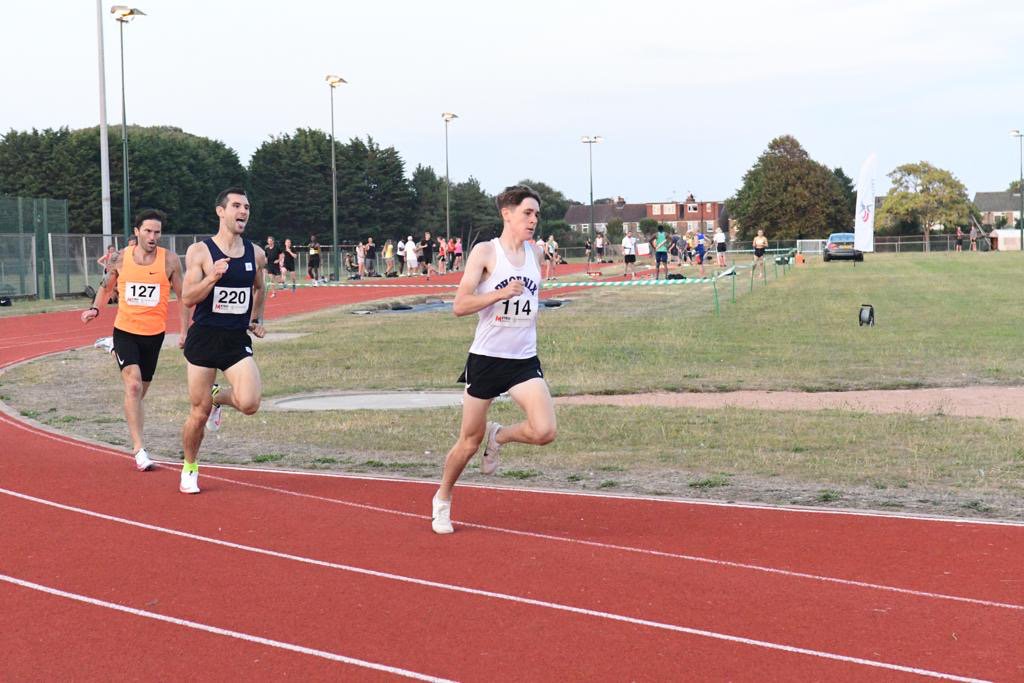 Thanks to Paul Whelpton for the report and to Joel Kidger for the race photos.