Ragnar White Cliffs Relay
Thursday 3rd October 2019
After receiving an invite from the Ragnar relay organisers at the beginning of the year to enter their race, two Phoenix teams formed: The ladies (and Pete) team and the Ultra Phoenix team. The first team was made up of ten runners and the latter of five with the aim of covering 170ish miles from Sittingbourne back to Brighton.
The Ultra Team (by Tobias Bremer)
From the outset, we knew we had one other team in our category (a strong Clapham Chasers team) who were setting off at the same staggered start time of 3pm as us. Our rival team let us know that they were going for the win, with that the race was on and any nod to our pacing strategy was replaced with a full-on 177 mile race.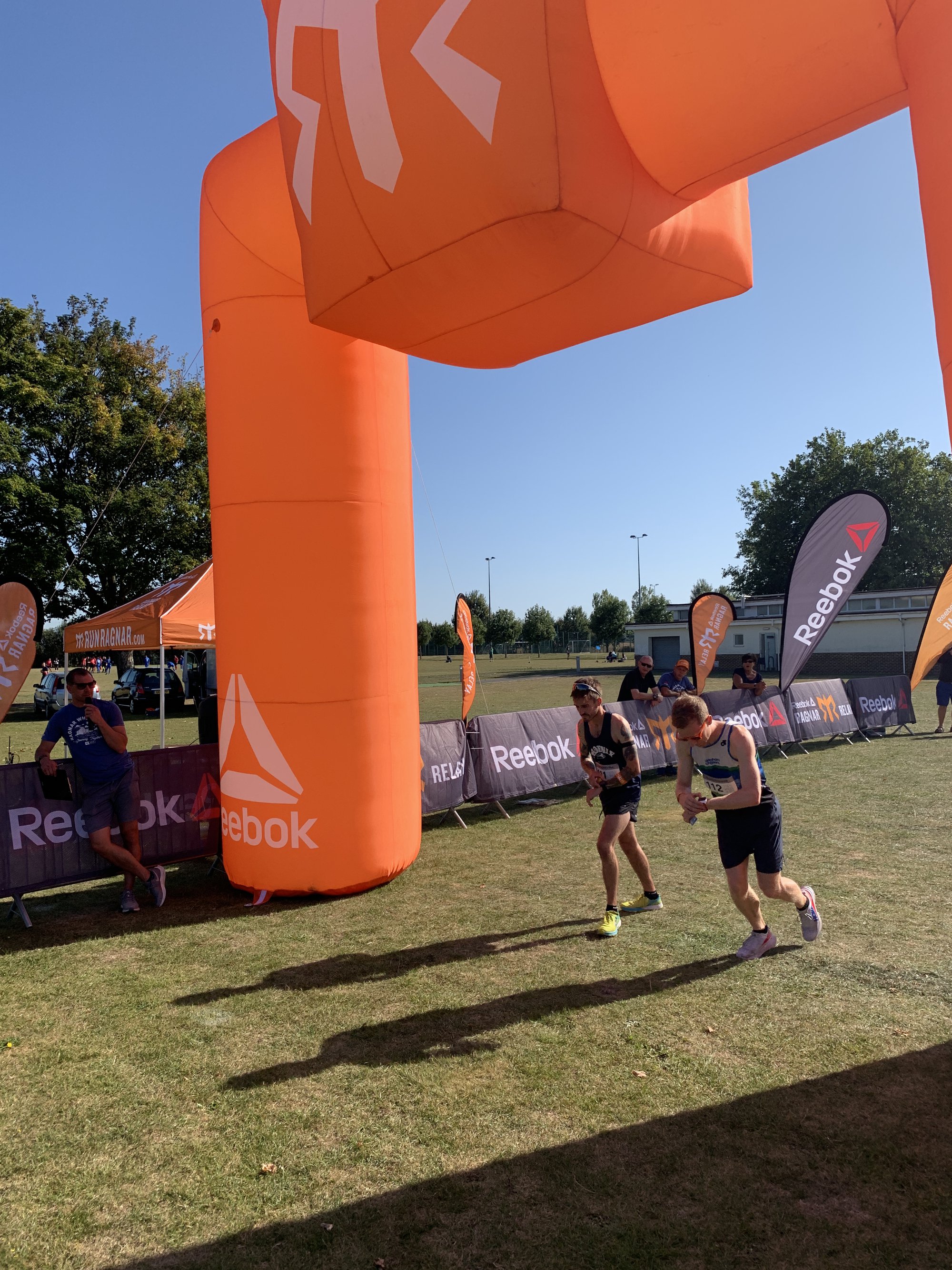 Milan kicked the race off in style and although he got lost, which wasn't his fault I must add, along the way still came in at the same time as his competitor. The first leg taught us a valuable lesson; take your phones with you and check the route as the signage may have been moved or isn't obvious!
Alex then took on the baton and forged ahead in impressive style. My leg was running into Margate along the seafront which was beautiful but into a headwind. I was determined to gain as much time for the team as possible knowing that the other team still had their trump card of a 69 minute half marathon runner to play.
The juxtaposition of a grimacing runner and people out enjoying a few leisurely drinks must have been an amusing one to see from the outside! Tom, who seems to be in the form of his life, took over from me and on his shortest leg of the day put in a fast time.
Dave stuck to his pacing strategy for his leg, knowing he had to run a hilly half marathon for the team as his last leg, which was obviously a sensible way to approach this race.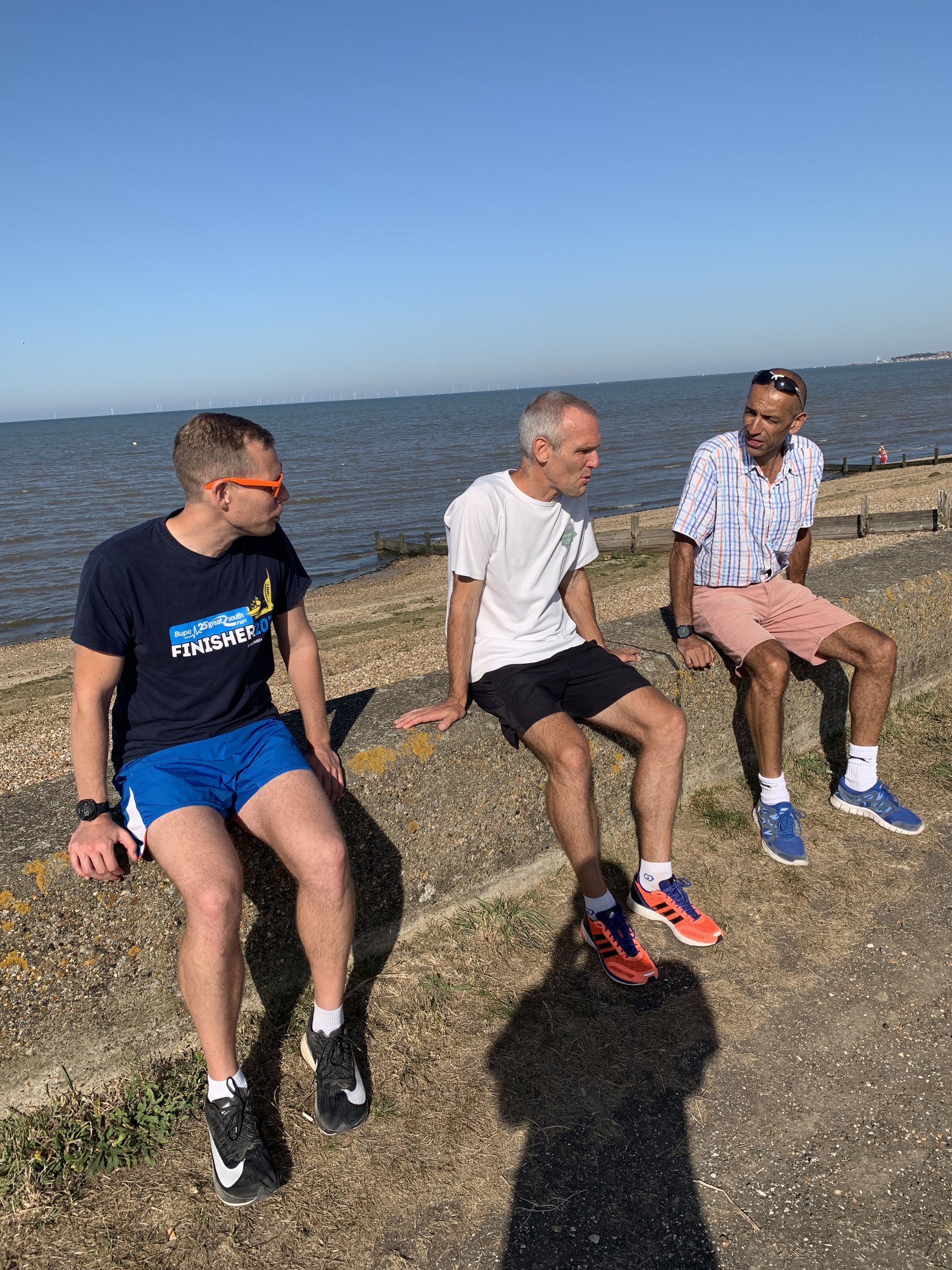 Keeping a close eye on the other teams via a tracker app, we repeated this process and each runner put in a shift in their respective legs. They were definitely gutsy performances from everyone and Milan finished one particularly gruelling one with the sentence 'that was the hardest thing I have ever done'.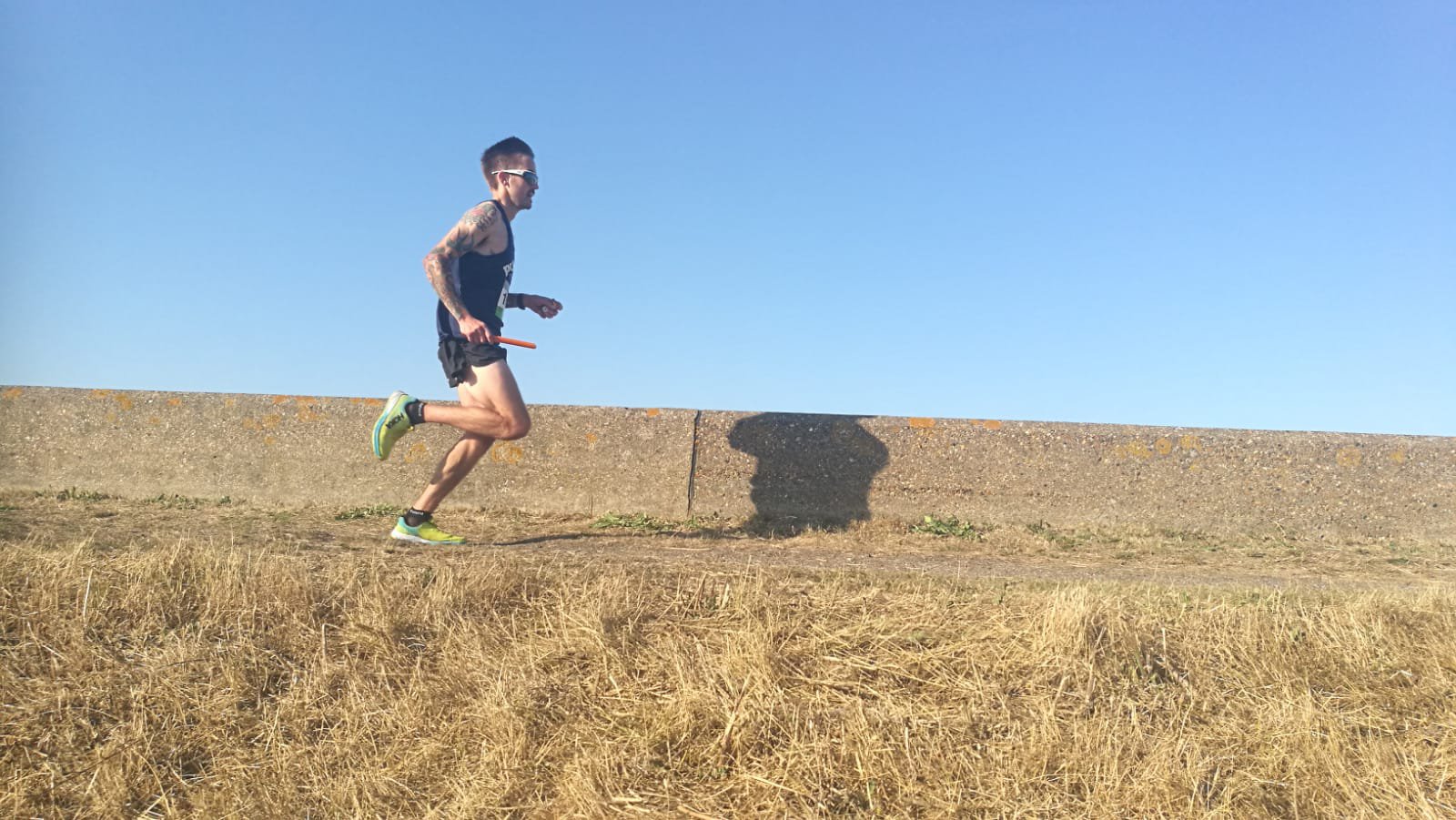 The atmosphere in the van was amazing and each of us knew we were running as a team for the win now if we kept on putting in solid performances. Although l am a novice at running these kind of distances this race definitely taught me how powerful it is to have a supportive group around you and how a positive mindset can be the key to overcoming all manner of aches and pains that happen to occur mid-race.
After the small matter of effectively staying up all night running, Dave finished the race of with a hilly half marathon from Seaford back to Brighton and brought the win home! Mister Consistent had got his pacing strategy right and had saved enough energy for this leg, what an achievement!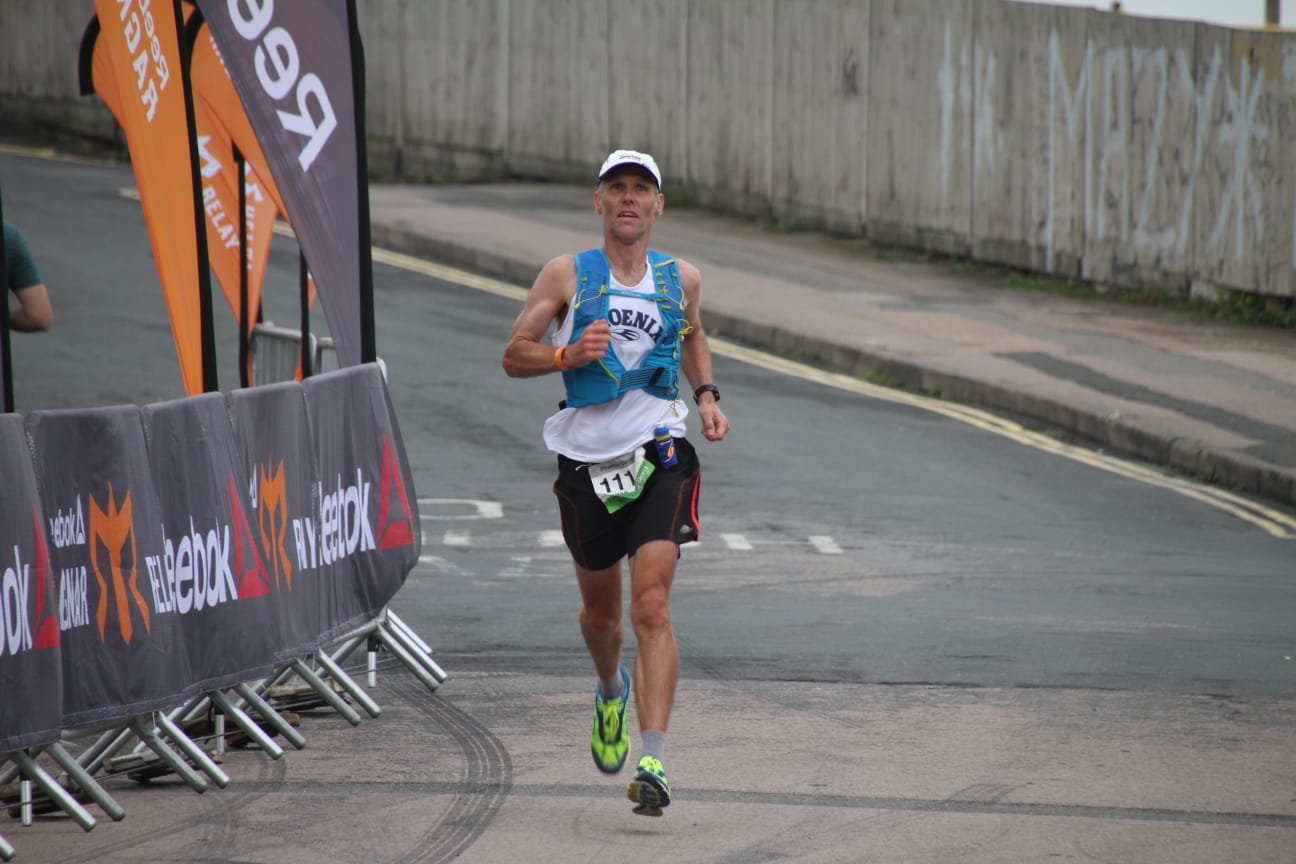 So, 20 hours and 12 minutes after starting we were back in Brighton winners of the Ultra Team category of the Ragnar relay 2019, well-done team!!! We also just missed out on being the first of any of the 111 teams, with a fast 10 person team completing the race in 19 hours 55 minutes.
A special mention and thank you must also go to Paul Wishart and Amy (Alex's better half) who shared the driving and navigated us through the night from exchange to exchange. They were very much part of the team effort and this wouldn't have been achieved without them. Thank you!!!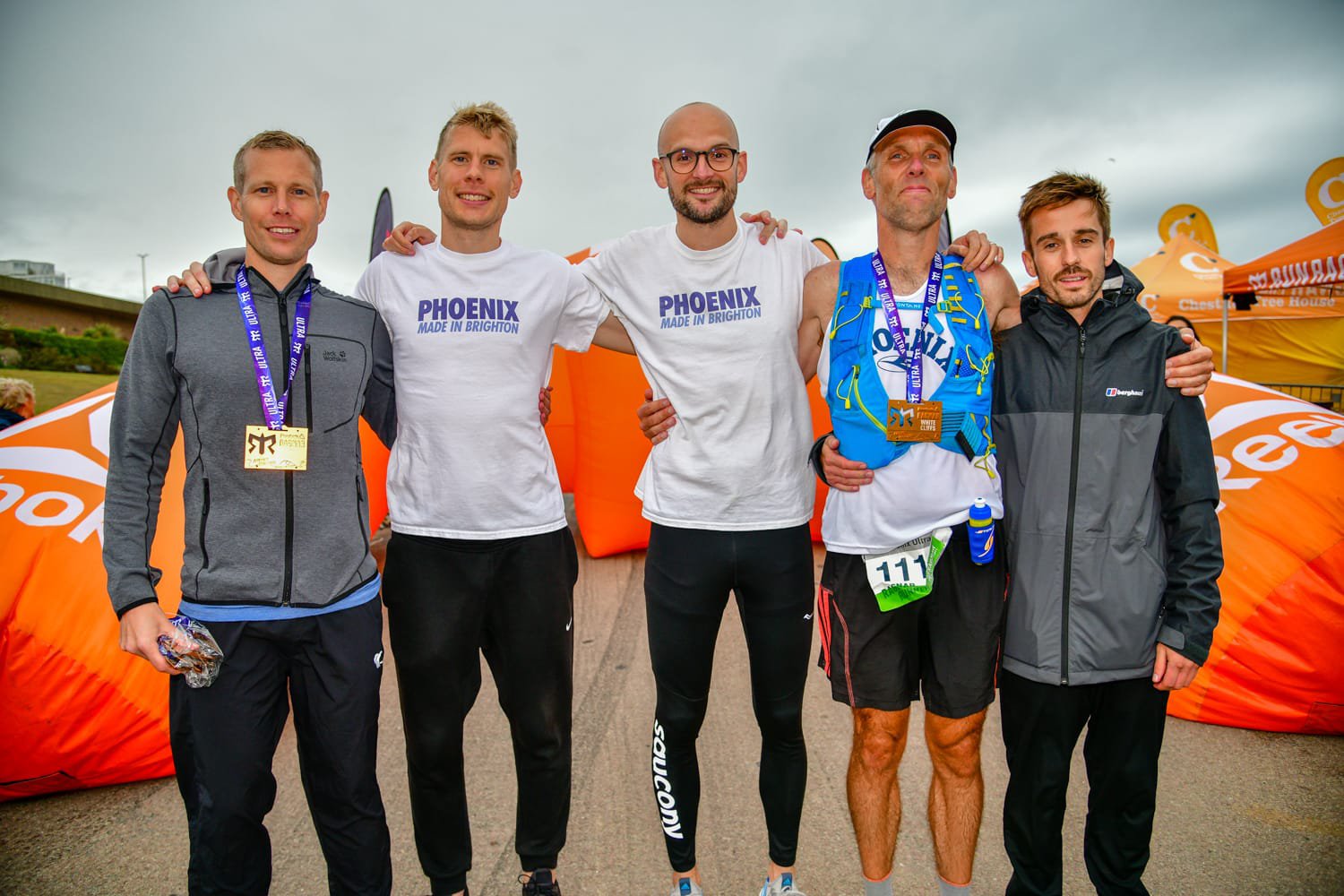 Phoenix Women & Pete (by Hannah Felton)
Our team of 10 was split into two vehicles. Amelia's camper van had runners 1 to 5: Amelia, Pete, Hannah, Lydia and Caz. Hildi's car had runners 6-10: Jude, Hilde, Sarah, Taff and Alison. The first van started in Sittingbourne at 11:30, with Amelia off to a great start, on the boring A2. Pete then finished off the A2 and bought us to the coast, which we followed along for the next 160 miles!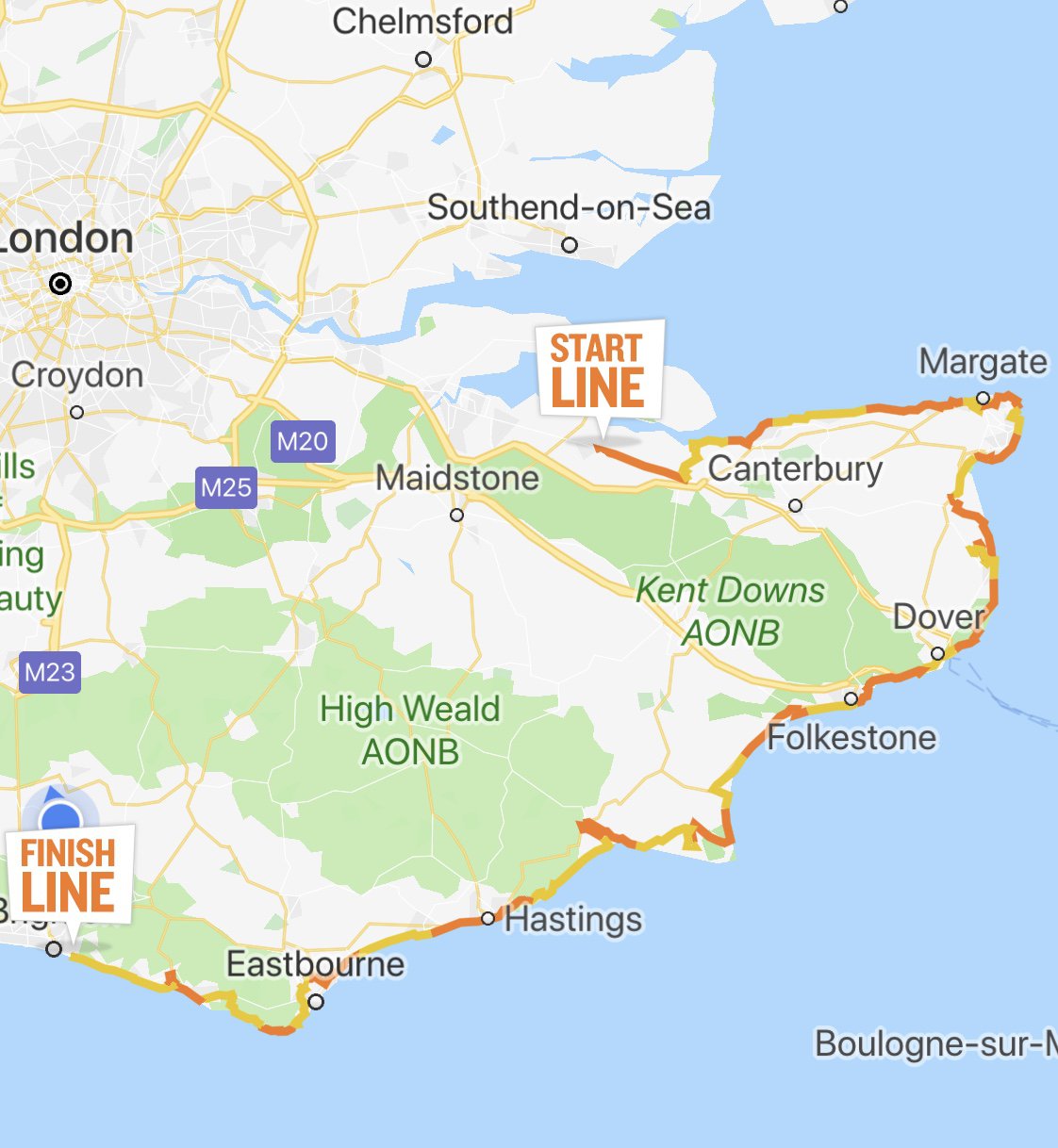 It started off very smoothly with all our first 10 legs getting off as planned and everyone enjoying the sunshine. Then the night runs started, legs 11 and 12 went off without a hitch. But unfortunately the van 1 got stuck on a road closure and Hannah was not met by the next runner as planned so had to keep on going for the next leg, an extra unplanned four miles.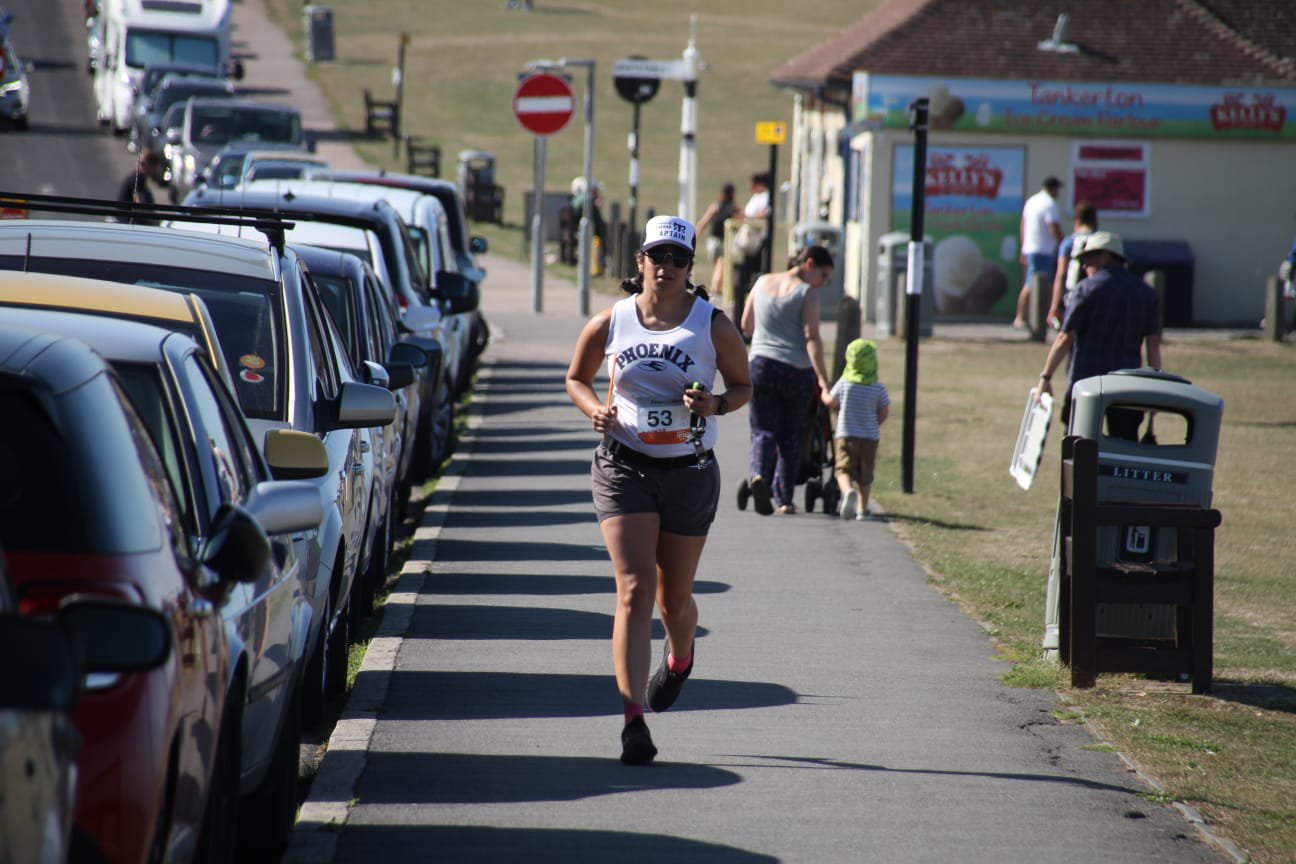 Luckily van 2 was able to step in at the next exchange and Hildi got to do an extra hilly 6 miles instead of her planned 6 mile route later. After sorting out that palaver the first van was able to meet everyone back up again and Lydia joined Caz on her night run so that she could get the full 24 hour running experience.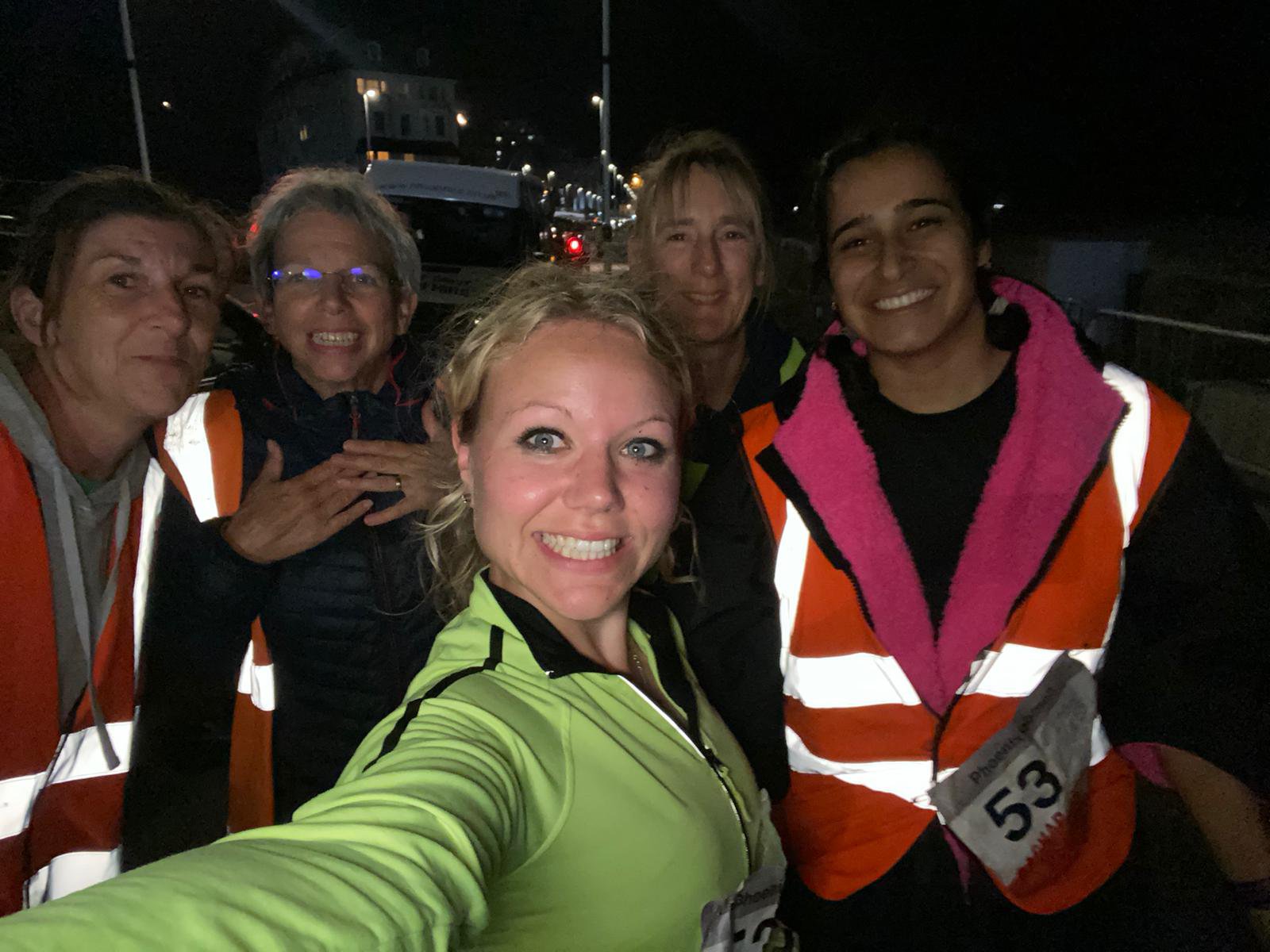 Some juggling around meant Hannah didn't have to do any extra miles and took a shorted leg later, so all was well. We managed to still stay ahead of our planned times and finished at 3pm on Sunday, with an overall time of 27:01:08.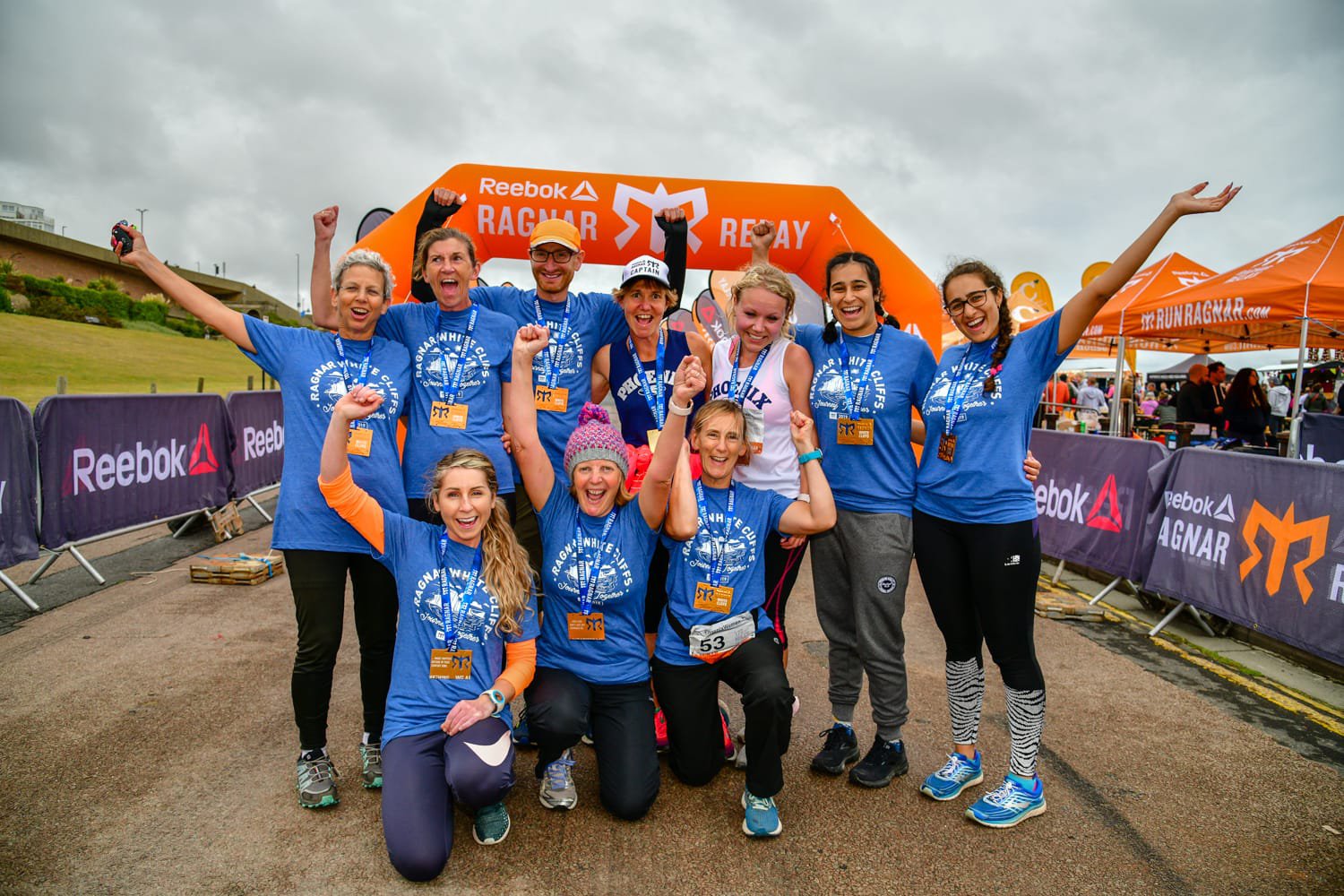 We all had a great time together, running as part of team was lots of fun. We all kept each others spirits up, and helped everyone get through the sleep deprivation.