County Champ Success in Bexhill
Monday 13th January 2020
Saturday the 4th of January saw a strong Phoenix team return to the annual County XC Championships in Bexhill and there were a really encouraging set of performances that bode well for a good year.
Highlights:
U17 Girls Team - Gold

Milly Dickinson, Poppy Palmer-Malins, Alice Wright

Beth Kidger - Senior Women - Silver
Women's Team - Silver

Beth Kidger, Bobby Searle, Samantha Leader, Chelsey Hallam

U13 Boys Team - Bronze

Corbin Bailey, Maxillion Simpson, Raphael Reed

Naomi Fonteyn - U20 Women - Bronze
Men's Team - Bronze

Simon Heath, Reuben Hoyte, Thomas Walker, Nicholas Dawson, Paul Weir, Dave Powell.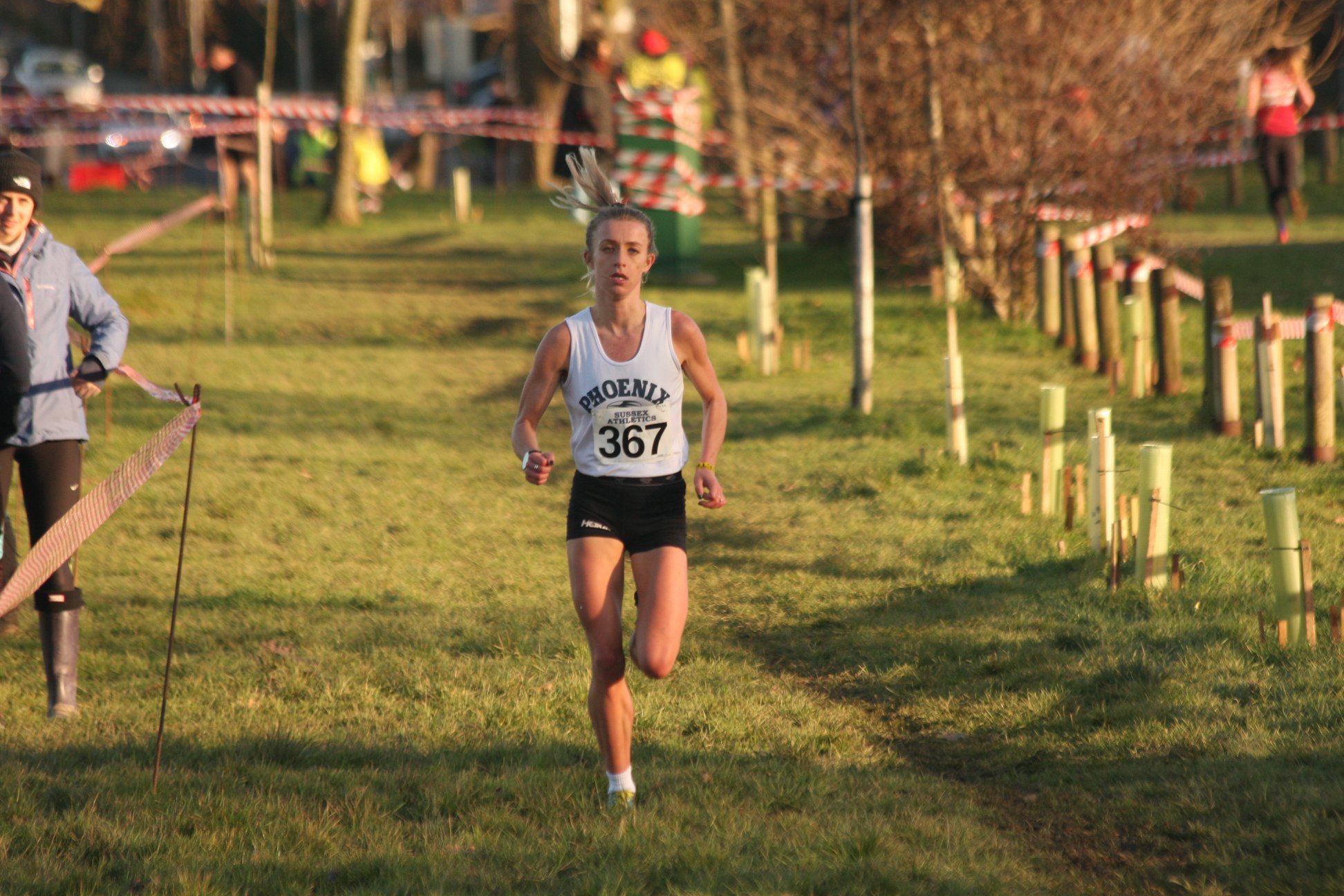 For a full set of results from the day please click here: https://brightonphoenix.org.uk/results/
In the Junior categories, we had over 25 athletes from U13 to U20 and there were notable performances from the likes of Corbin Bailey (6th in the U13 boys) as well as Naomi Fonteyn who won a terrific Bronze in the U20 Women's race.
Podium-occupying stalwarts our U17 girls trio of Milly, Poppy and Alice were 4th, 5th and 6th respectively in the U17/20 race and as a result comfortably won the team Gold.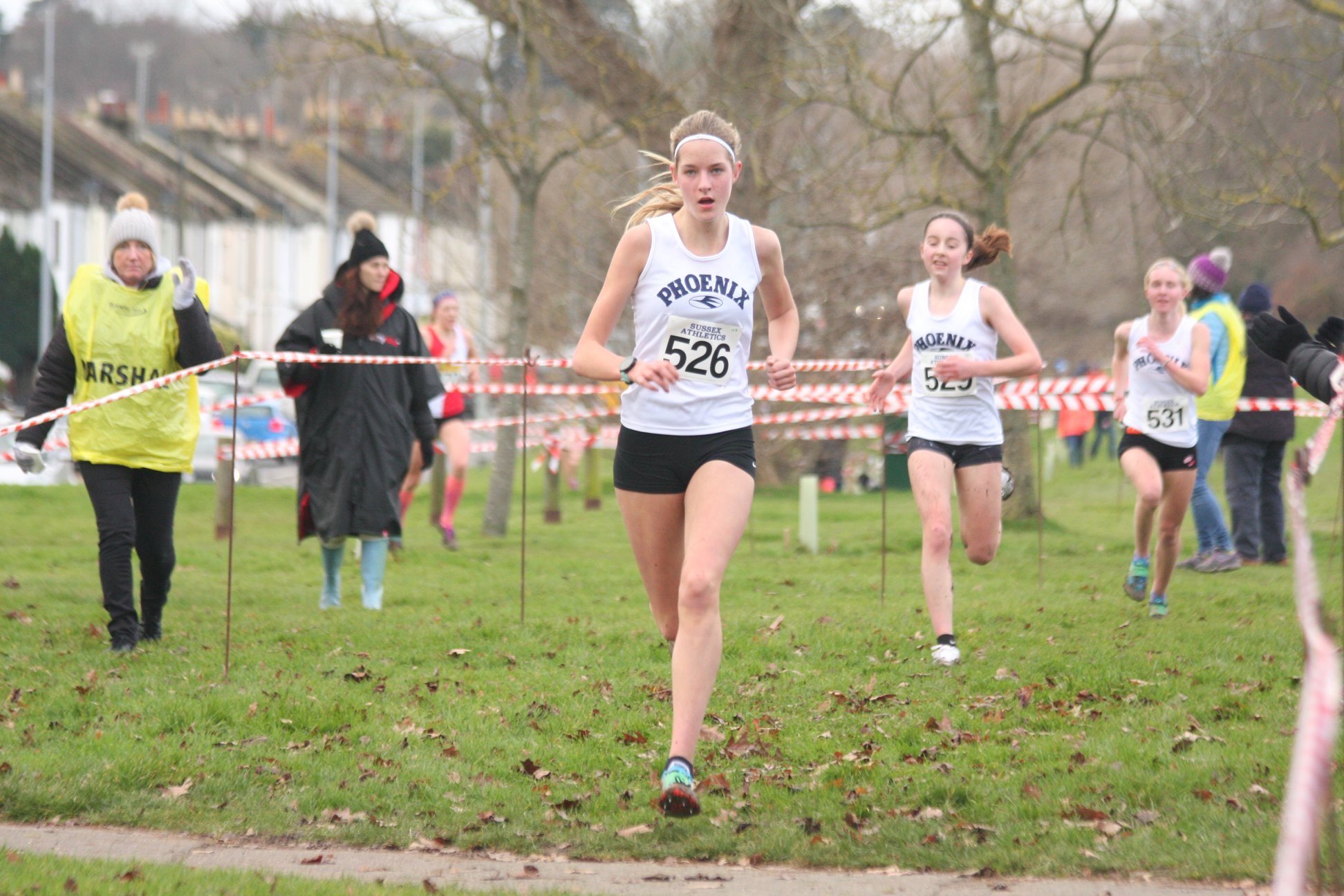 In the Senior Women's race Beth Kidger battled to an excellent Silver on the newly-extended 10km course, slightly longer than the 1500m she's used to flying on. Behind her, an excellent Silver team prize was won by the in-form Bobby Searle and new members Samantha Leader and Chelsey Hallam.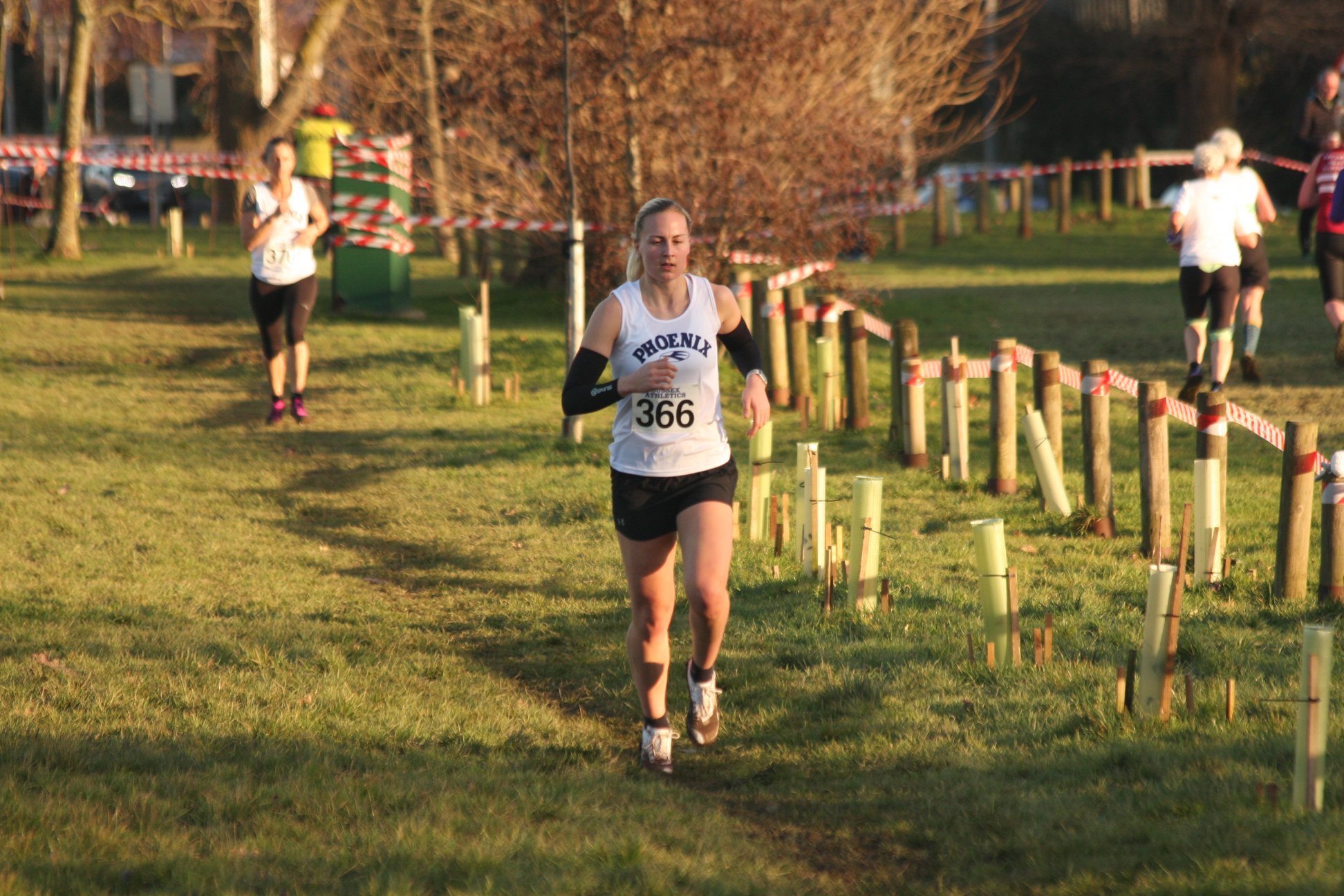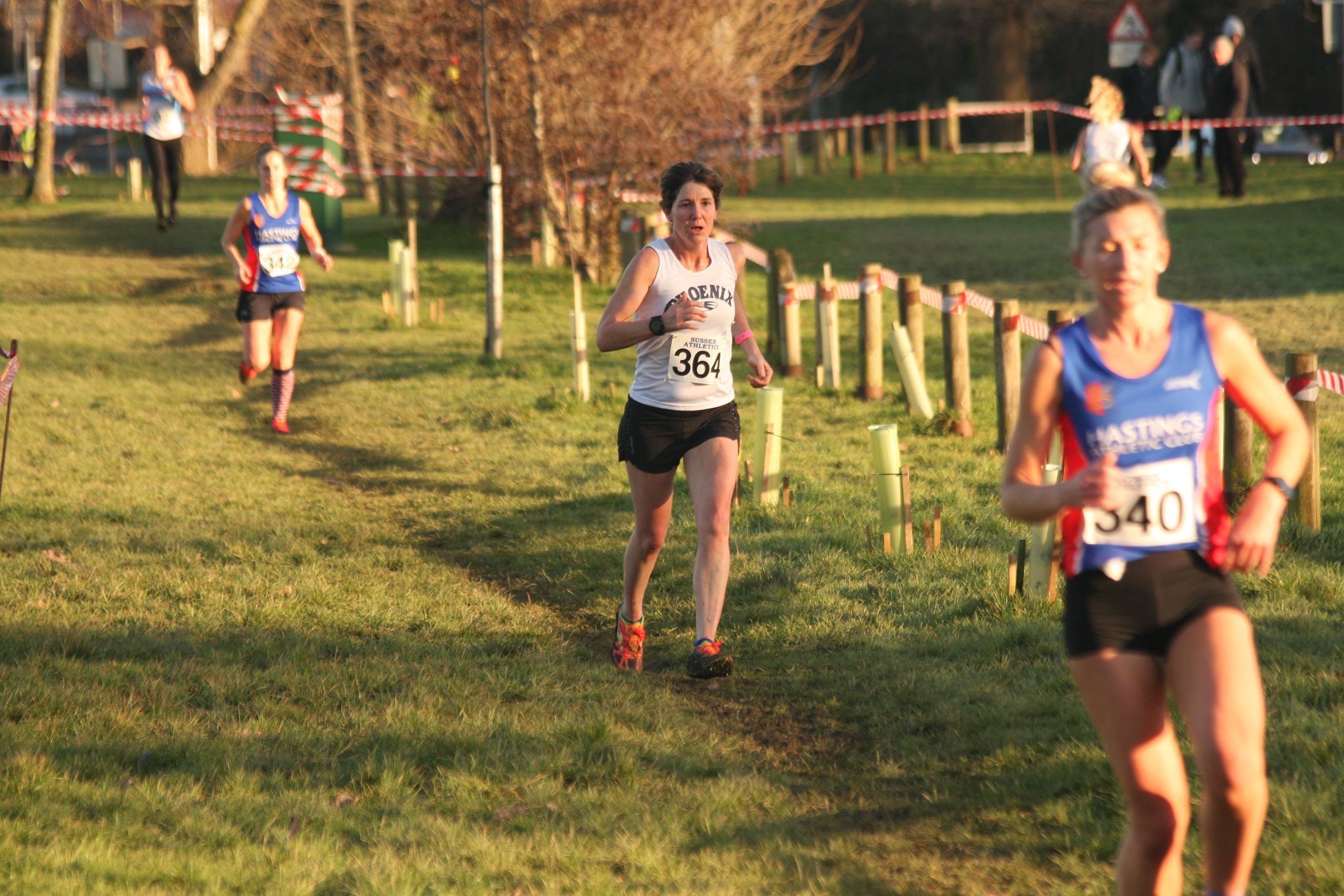 In the Senior Mens race, also 10km, we knew we would have to pull off a minor miracle to defend the Gold team prize with all 6 of the scorers from 2019's victorious team unavailable for selection for a myriad of reasons.
Despite this there was an extremely good depth of athletes available and although Si Heath's superb 7th was our highest individual placing, with the likes of Reuben Hoyte, Tom Walker and an excellent run from Nick Dawson we actually were able to win the team Bronze.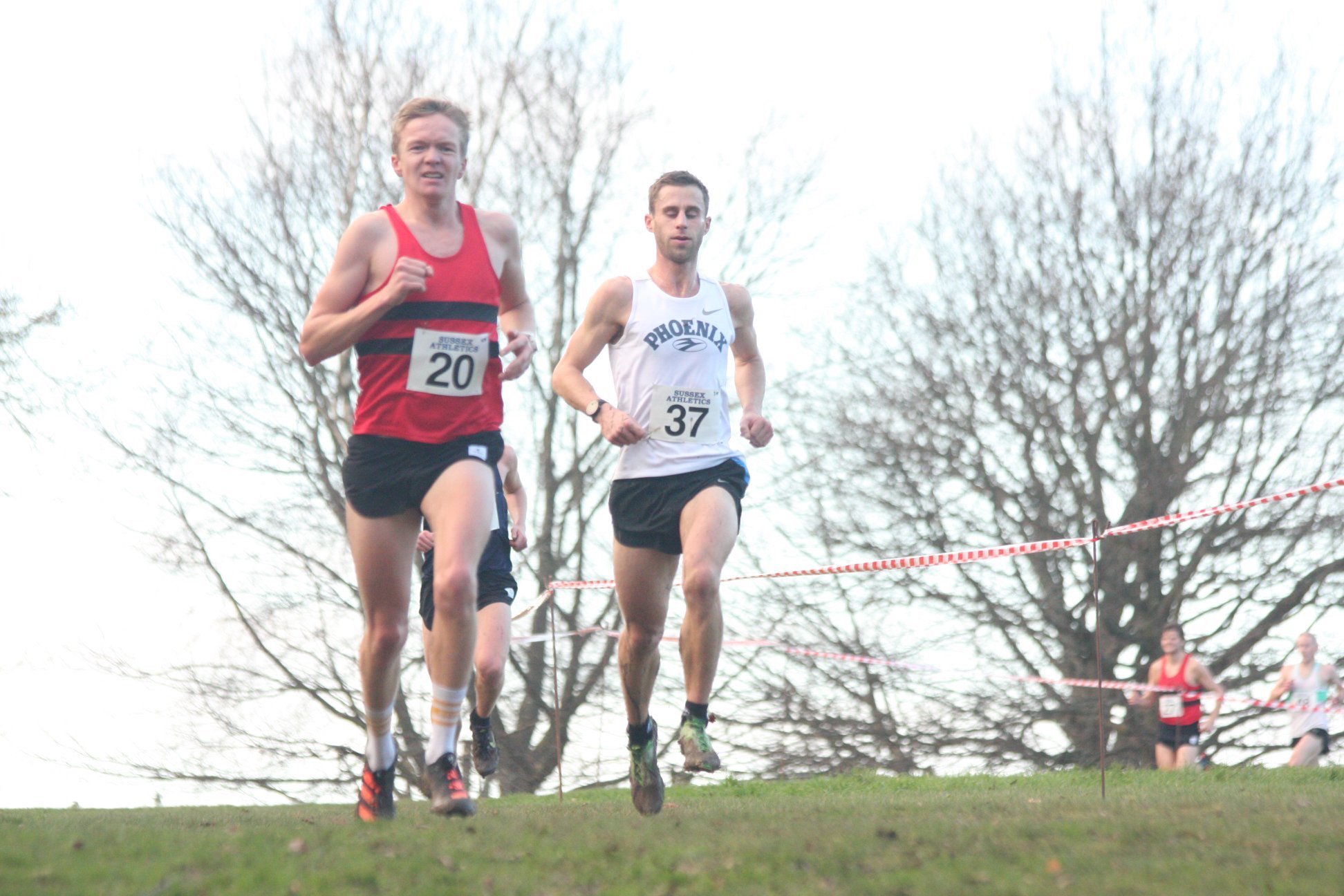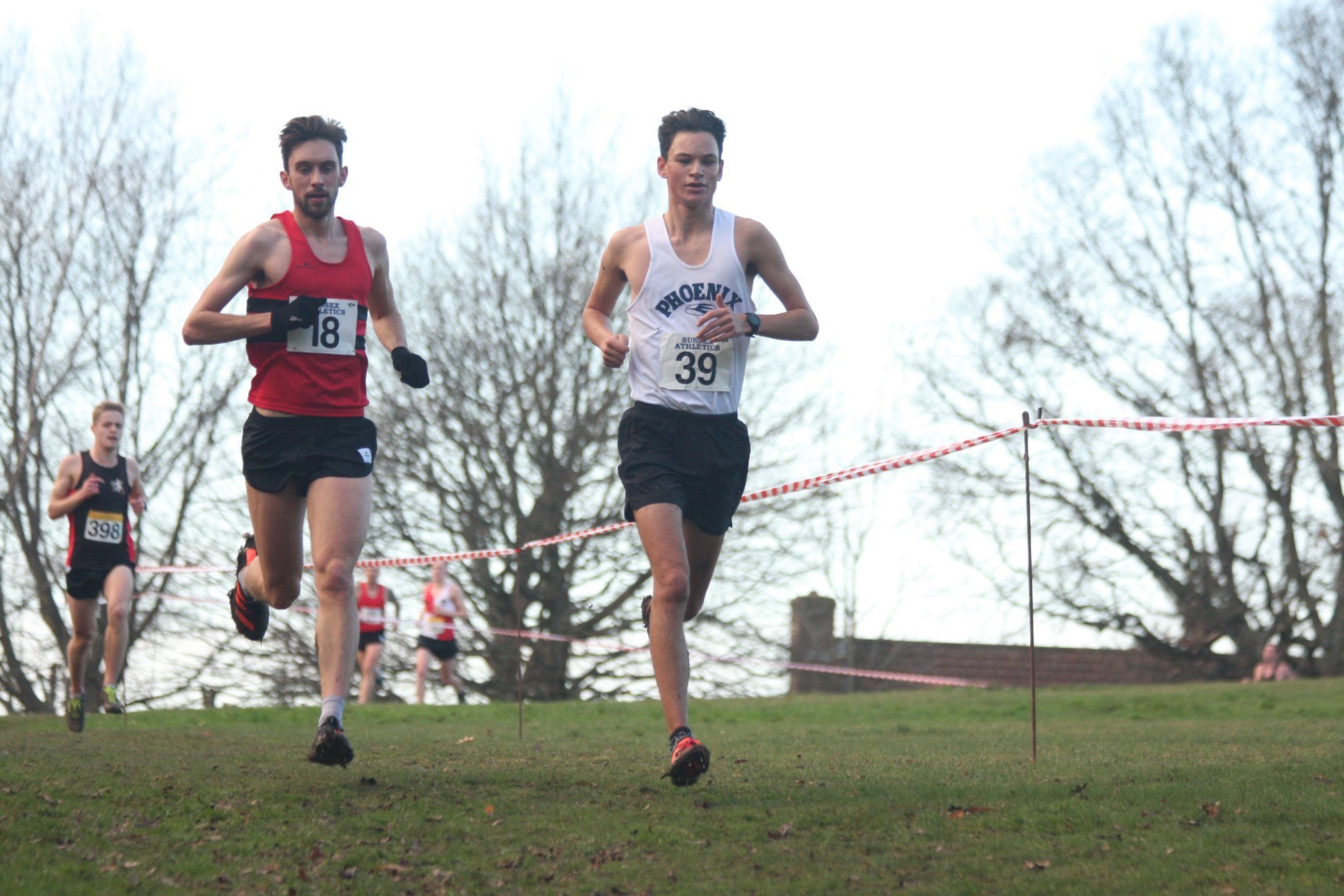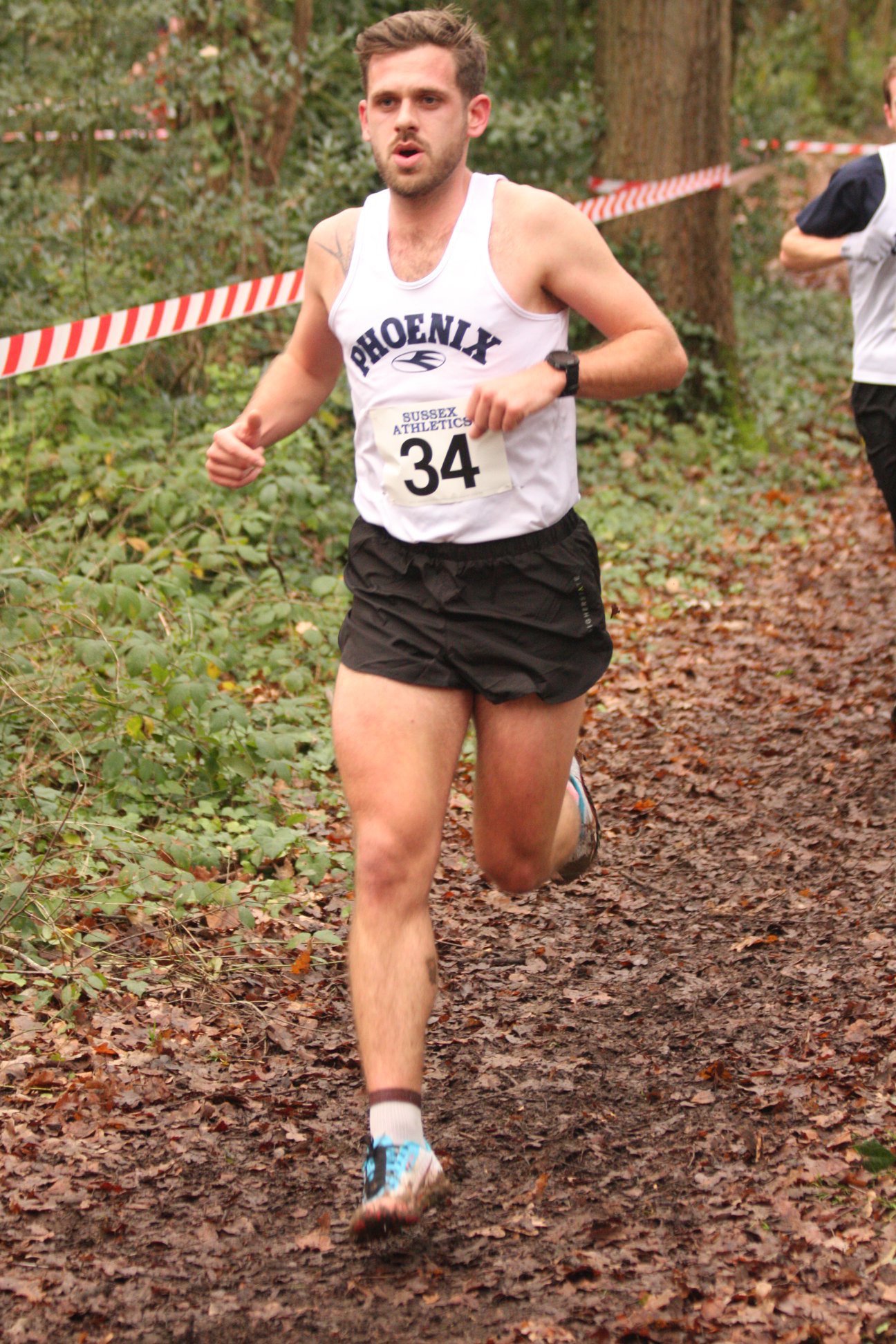 Unfortunately, Milan Watson had to drop out due to a bad fall on the final lap, but despite this Paul Weir and Dave Powell completed the first team of 6. The aforementioned strength in depth was confirmed when 7th-12th placed Phoenix finished high enough to beat the A-Teams of the likes of Arena 80, Haywards Heath and Hastings.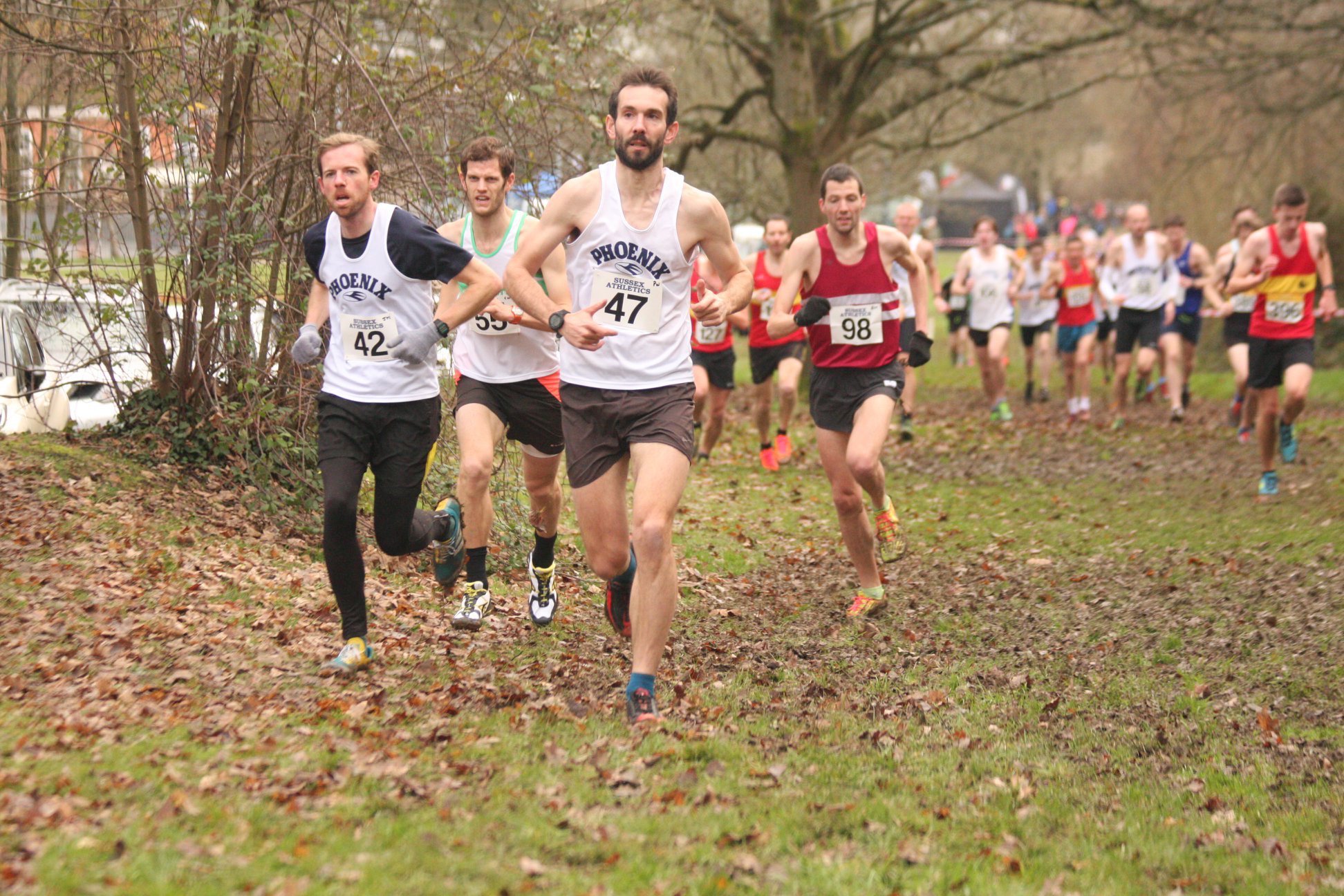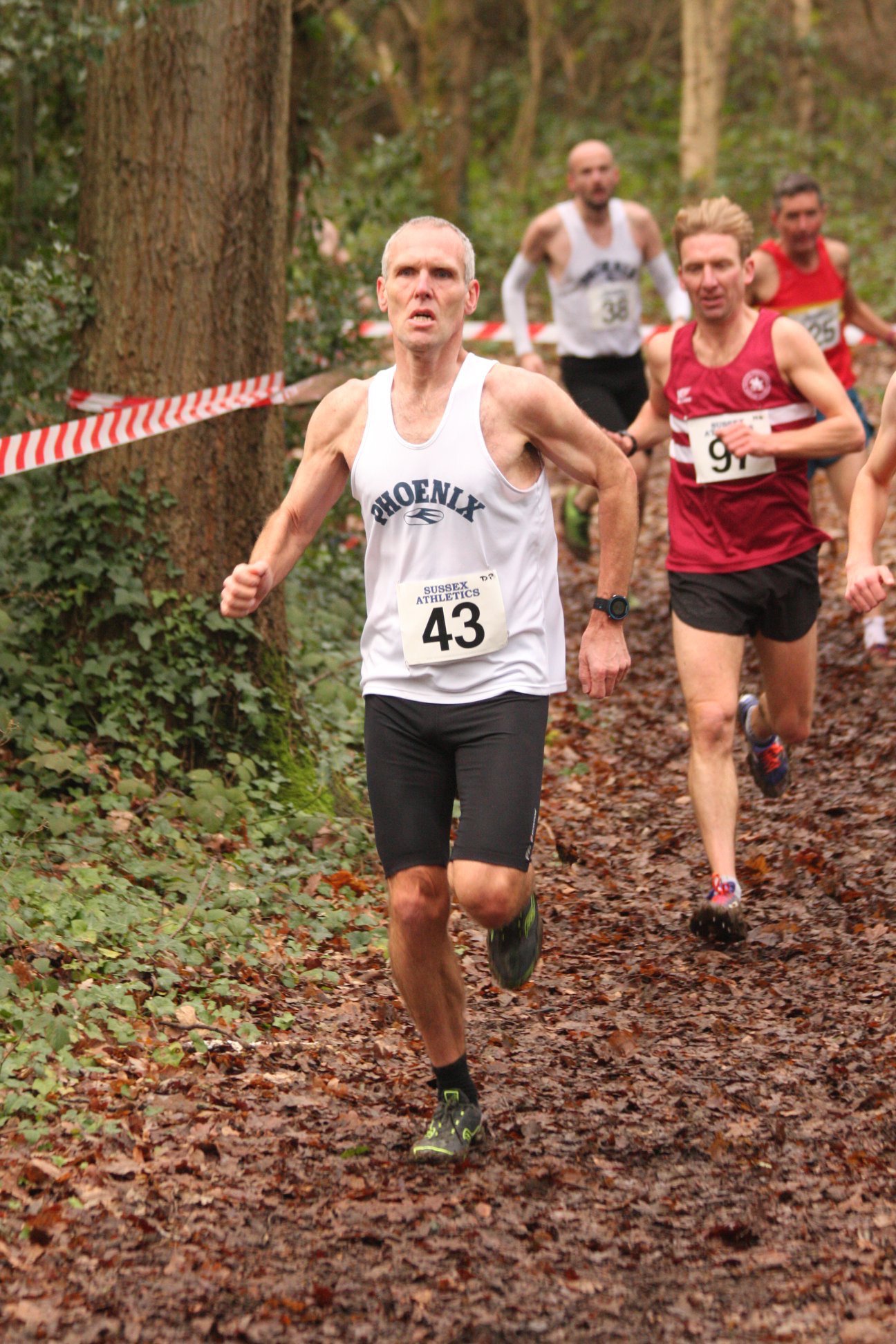 Overall, well done to every single team member that traversed the mud (honestly, Alex Garrod's wonderful photos somehow haven't conveyed how soft the ground was) and make sure you're available for the return leg in February to conclude the regular Sussex XC season.