ALTHOUGH ENTRIES ARE NOW OPEN FOR THE RACE THE CLUB ARE MONITORING THE COVID-19 SITUATION. WE HOPE THAT WE WILL BE ABLE TO HOLD THE EVENT AS PLANNED. WE WILL REVIEW THE SITUATION IN MAY.
The club hosts the Phoenix 10K on the third week's Wednesday evening in July - next race is 15 July 2020 (14 July 2021). This is our flagship club race and many of our members either marshal or run it themselves. As an amateur athletics club any funds raised go back into club to help with the development of our young and old athletes alike. Phoenix believe that it is important to be an integral part of the community and as such part of the funds raised go to our partner charity, the Brighton-based The Clocktower Sanctuary.
Race Entry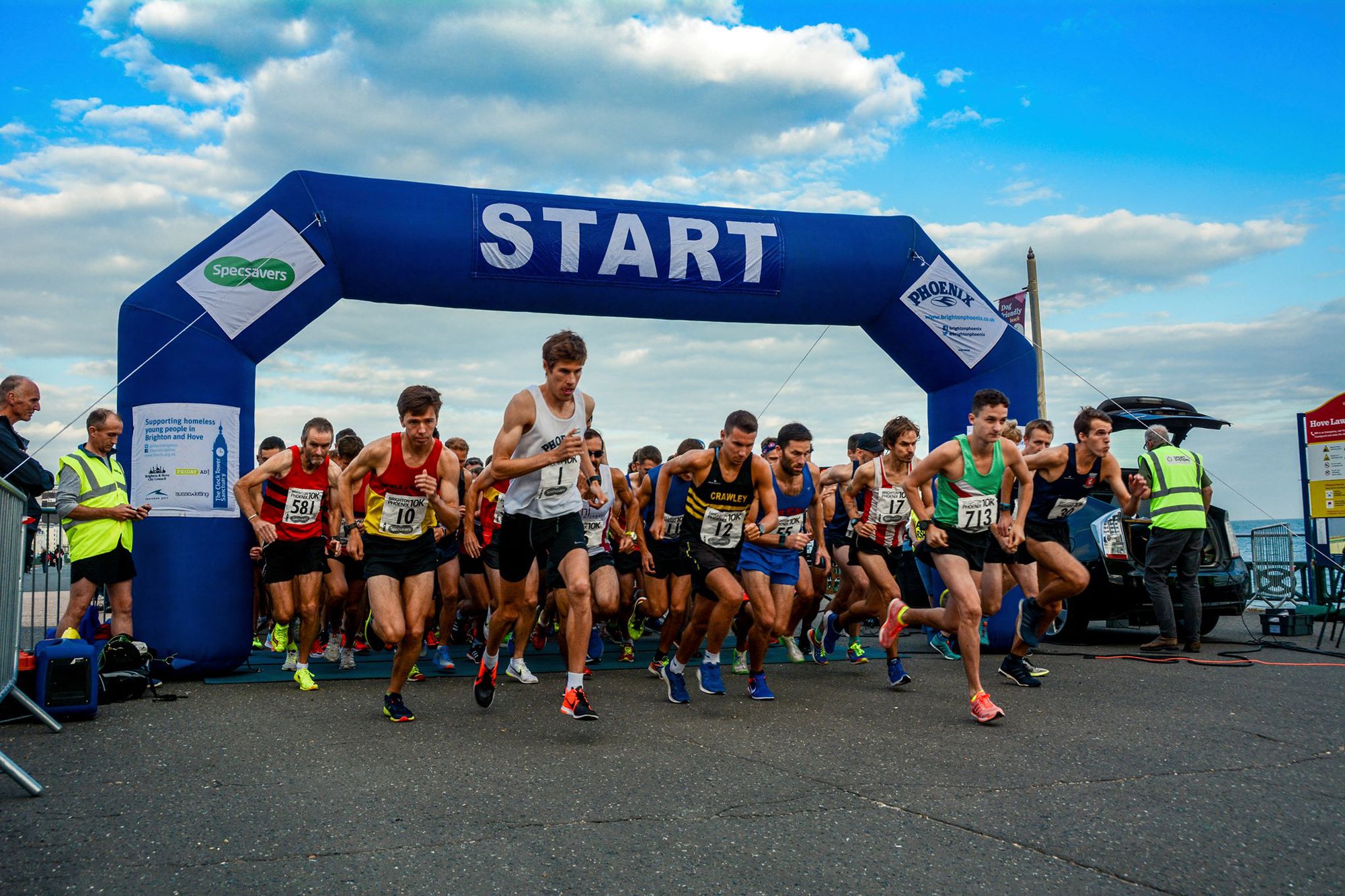 The course is an out-and-back, fast course; the race runs west towards Shoreham on the promenade. After Hove Lagoon, the course meets Basin Road South. Following Shoreham Docks the race turns at Carats Café at 5km returning to the finish at Hove Lawns. Fast times are capable on this course as it is flat, straight and one of the quickest 10km races in the area.
Current course records
Results
Prize money 2020
PRIZES
Men and Women
£300 win (Sub 30 mins Men) (Sub 33.30 mins Women)
£180 win (Sub 31 mins Men) (Sub 34.30 mins Women)

£115 win
£65 2nd
£45 3rd

Category Prizes
Men
1st V40
1st V50
1st V60
1st V65
1st V70
Women
1st V35
1st V45
1st V55
1st V65

Teams
Men £20 x 4
Women £20 x 3