Black Cap Handicap
Held on a midsummer evening, this is a popular 5 mile out-and-back run on the South Downs from Ditchling Beacon to the trig point at Black Cap and back. Runners start at intervals, determined by the handicapper, based on current 10K or 5K times and the aim is to have everyone finishing at roughly the same time.
There are club awards for the overall handicap race winner (the first one back) and the fastest male and female. The event is free for Phoenix members but open to guests for a small fee.
Post-run analysis is usually conducted at The White Lion pub in Ditchling.
A chance to race along the top of the downs for 5 miles whilst being chased by your clubmates (unless the handicapper has decided you are the fastest runner!).
An undulating downland course of 5 miles from Ditchling Beacon to Black Cap Trig point and back.
This event is aimed at all standards and abilities and should be treated as a Fun Run.
Runners will be set off at handicapped intervals from 19:00 based on their estimated time and the estimated time of the handicapper (whose decision is final!). The idea is for all runners to race to the finish line together. There will be club awards for the first paid-up Brighton Phoenix member across the line and fastest Brighton Phoenix male and Brighton Phoenix female overall.
Entry is FREE to Brighton Phoenix members and £1 for guests.
Entry is restricted to athletes aged 16 and over although 14 and 15 year olds can race with the permission of their parents / guardian and coach. Entries will be taken on the night up to 18:30 when start times will also be announced.
Please note that the car park at Ditchling Beacon is free to National Trust members but pay and display otherwise.
SOCIAL
There will be an opportunity for social gathering at the White Horse Inn in Ditchling village after the event.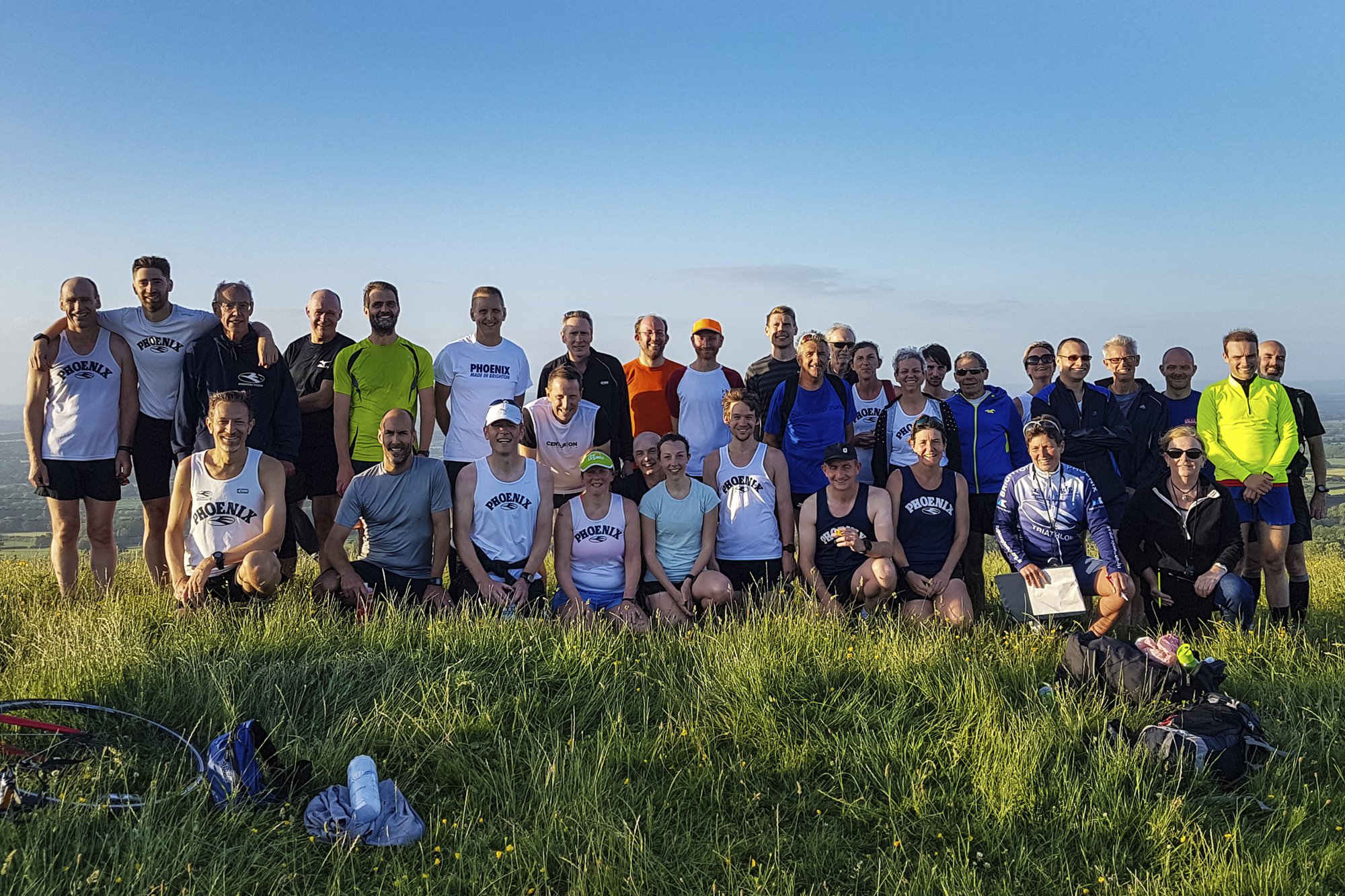 Next event
Details for the next event will be posted here closer to the date of the next event.
Please enter in advance if possible to assist the handicapper by emailing your details to Liz.
Please provide your name and recent or estimated flat 10K race time, or 5K time if you can't estimate your 10K time.