The Andrew Brooks Blackcap 5 mile handicap
Details for the next event will be posted here closer to the date of the next event.
Please enter in advance if possible to assist the handicapper by emailing your details to Liz.
Please provide your name and recent or estimated flat 10K race time, or 5K time if you can't estimate your 10K time.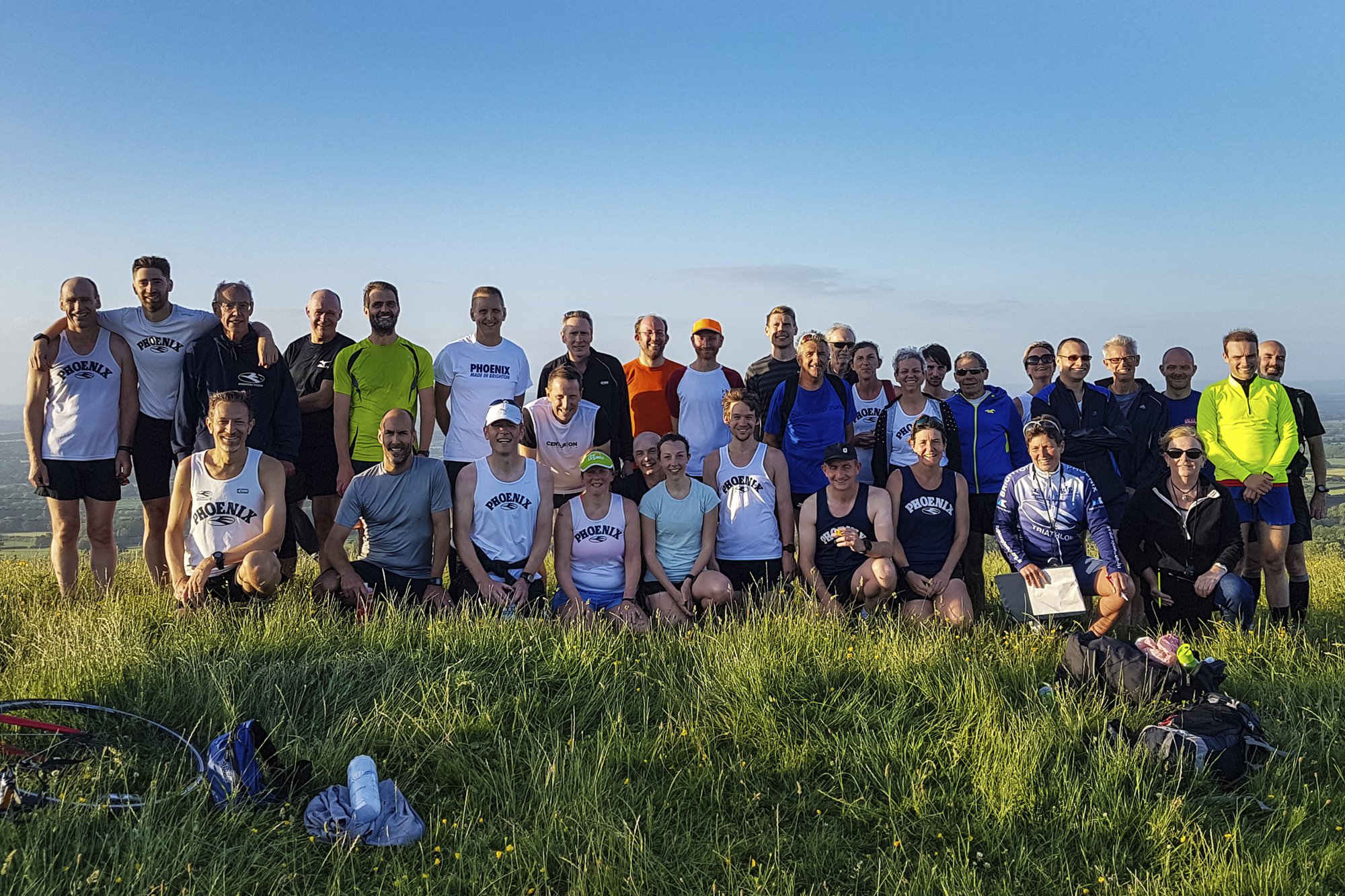 Black Cap Handicap ( 2020 Virtual Edition)
We had hoped to put on our annual Blackcap handicap event in a real and usual format at some point this year but that is not now going to happen. Due to covid-19 restrictions we've had to offer a different format - same course, an undulating downland 5 miles from Ditchling Beacon to Blackcap Trig point and back BUT runners will be able to do this at anytime during the race window of 7th to 15th November 2020.
The event is aimed at all standards and abilities and is free for all paid-up members of Brighton Phoenix aged 18 and over. If any members aged 14-17 would like to enter they need written permission from a parent or guardian who will undertake to be with them when they run. That permission needs to name their regular Brighton Phoenix coach.
Please enter in advance to the handicapper by emailing your details to Liz at lizhalliday2003@yahoo.co.uk Entries will close on 14th November 2020.
Please provide your name and recent or estimated flat 10K race time, or 5K Park Run time. This can be a virtual event and the Handicapper will be checking results to get a realistic handicap.
You will need to record your run using Garmin, Strava, or similar recording media that enables you to send in your evidence of having completed the correct 5 mile course. You do this by sending the embedded link to lizhalliday2003@yahoo.co.uk Evidence must be submitted by 10:00am on 16th November 2020.
There will be club awards for the first paid-up Brighton Phoenix member across the line and fastest Brighton Phoenix male and Brighton Phoenix female overall. Handicapper's results are final and will determine first across the virtual line.
Please note that the car park at Ditchling Beacon is free to National Trust members but pay and display otherwise.
If you want to arrange to run with other Club members you can but please abide by the current Government guidance at the time of running, and please respect all other persons encountered on and around the course and close any gates you open.
YOU TAKE PART AT YOUR OWN RISK
Here is a link that shows the course to be used https://connect.garmin.com/modern/course/44906486
To get to the start from the Ditchling Beacon car park cross the road, pass through the gate and walk a few metres until you are level with a gate on your right. This is the start / finish line.
The course is out and back and you turn by running around the trig point on Blackcap. The course stays up on the ridge of the Downs and heads east to the Blackcap trig point and then back to the start. Evidence of your run needs to show that you completed a run of 5 miles on this course.
Happy running
Liz Halliday for Brighton Phoenix